The only thing more depressing than losing post-5 p.m. sunsets for months on end is the tone of some movies released during that same period. That's right: The first weekend in November marks the "fall back" part of Daylight Saving Time, coating the entire Eastern seaboard in a thick blanket of darkness at an unconscionably early hour each day–just in time for the start of Prestige Movie Season. Sure, we'll get The Peanuts Movie to lift our spirits, but mostly we'll be feasting our turkey-anticipating eyes on the doomed romance of Cate Blanchett and Rooney Mara in Carol, the doomed romance of Angelina Jolie and Brad Pitt in By the Sea, and the doomed romance between dinosaurs and existence in The Good Dinosaur. (Actual doomed romanticism quotient in The Good Dinosaur may be exaggerated.) While some of these films may not be as jazzy as summer fare, the odds of substance are forever in their favor. Get ready to be thankful for the seasonal affective disorder salve of movies, music, books, and more, with Co.Create's Creative Calendar for November. Who needs the sun and its sweet, sweet photons, anyway?
Barista, November 6th.
John Mulaney: The Comeback Kid, November 13th on Netflix.
Entertainment, November 13th.

Ellie Goulding – Delirium, out on November 6th.
Seal – 7, out on November 6th.
Boots – AQUΛRIA, out on November 13th.
Cee Lo Green – Heart Blanche, out on November 13th.
ELO – Alone In The Universe, out on November 13th.
Jeezy – Church in These Streets, out on November 13th.
Justin Bieber – Purpose, out on November 13th.
One Direction – Made in the A.M., out on November 13th.
Oneohtrix Point Never – Garden Of Delete, out on November 13th.
Ty Dolla $ign – Free TC, out on November 13th.
Adele – 25, out on November 20th.
Deerhoof – Fever 121614, out on November 27th.
Angel From Hell, premieres November 5th on CBS.
Master of None, premieres November 6th on Netflix.
With Bob and David, premieres November 13th on Netflix.
Spotless, premieres November 14th on Esquire.
The Art of More, premieres November 19th on Crackle.

U2: iNNOCENCE + eXPERIENCE Live in Paris, premieres November 14th on HBO.

The Man in the High Castle, premieres November 20th on Amazon.
Marvel's Jessica Jones, premieres November 20th on Netflix.
Eddie Murphy: The Kennedy Center Mark Twain Prize, premieres November 23rd on PBS.
It's Your 50th Christmas, Charlie Brown, premieres November 30th on ABC.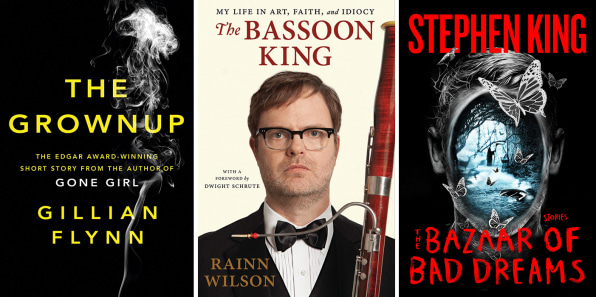 Stephen King – Bazaar of Bad Dreams, out on November 3rd.
Gillian Flynn – The Grownup, out on November 3rd.
Leah Remini – Troublemaker, out on November 3rd.
Hannah Rothschild – The Improbability of Love, out on November 3rd.
John Irving – Avenue of Mysteries, out on November 3rd.
Rainn Wilson – The Bassoon King: My Life in Art, Faith, and Idiocy, out on November 10th.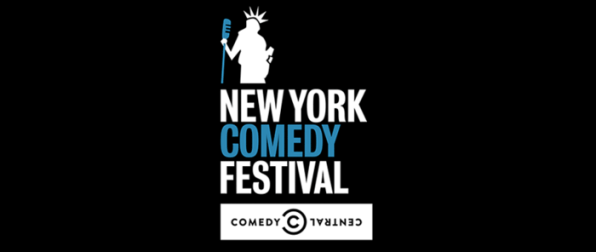 The 49th CMA Awards returns to the Bridgestone Arena in downtown Nashville on Wednesday, November 4th.

Comics and Cartoons Festival in Brooklyn on November 7th, featuring Daniel Clowes and Jennifer Hayden.
Catch Oscar winner Lupita Nyong'o in the Off Broadway production of Eclipsed at the Public Theater before it moves to Broadway. The play is written by Danai Gurira, better known as Michonne in The Walking Dead.
American Indian Film Festival, November 7th – 14th in San Francisco.
Al Pacino stars in David Mamet's new play, China Doll, on Broadway.
Laurie Metcalf and Bruce Willis star in an adaptation of Misery on Broadway.
Fun Fun Fun Fest in Austin, featuring Jane's Addiction, Wu-Tang Clan, and Tig Notaro.
New York Comedy Festival, including Judd Apatow and Friends.
---
[Photo Mash Up: Adriana C. Sánchez For Fast Company, Colorist: Joel Arbaje For Fast Company; Source Photos: Barista: courtesy of Samuel Goldwyn Films; John Mulaney: courtesy of Comedy Central; Master Of None: K.C. Bailey, courtesy of Netflix; Man In The Castle: David Berg, courtesy of Amazon Studios; Jessica Jones: Myles Aronowitz, courtesy of Netflix; Angel From Hell: Darren Michaels, courtesy of CBS; W/ Bob And David: courtesy of Netflix; Entertainment: courtesy of Magnolia Pictures; Victor Frankenstein, Peanuts Movie: courtesy of 20th Century Fox; Trumbo: Hilary Bronwyn Gayle, courtesy of Bleecker Street Pictures; The Night Before: Sarah Shatz, courtesy of Columbia Pictures; Spectre: Jonathan Olley, courtesy of Columbia Pictures; Hunger Games: Murray Close; courtesy of Lionsgate Pictures; Secret In Their Eyes: Karen Ballard, courtesy of STX Entertainment; Legend: courtesy of Universal Pictures; Brooklyn: Kerry Brown, courtesy of Fox Searchlight Pictures; The Good Dinosaur: courtesy of Walt Disney Studios; Creed: Barry Wetcher, courtesy of Warner Bros. Pictures; Danish Girl: courtesy of Focus Features; Carol: Wilson Webb, courtesy of The Weinstein Company; By The Sea: courtesy of Universal Pictures; Heist: Sam Emerson, courtesy of Lionsgate Pictures; The 33: Beatrice Aguirre, courtesy of Half Circle]