Three years ago, filmmaker Jason Aron was making a BTTF themed video for a bar mitzvah in which the father took his son to visit his grandfather and great-grandfather. When their rented DeLorean "time machine" proved a photo op magnet for passersby, Aron saw an untapped audience niche.
Six months later, Aron and his producer buddy, Louis Krubich embarked on the first of two Kickstarter campaigns that would yield a total of $188,000 and confirm their hunch of an ongoing hunger for more BTTF content.
Their resulting documentary, Back in Time , hits selected theaters through distributor Gathr Films as well as Netflix, iTunes, Amazon Video, and OnDemand on October 21 as part of BTTF's 30th anniversary year and Back to the Future Day. October 21, 2015 is the day Marty McFly (played by Michael J. Fox) travels to the future in Back to the Future Part II. On that day, movie theaters around the country are showing the BTTF trilogy. There's also a Back in Time cross-country tour in November.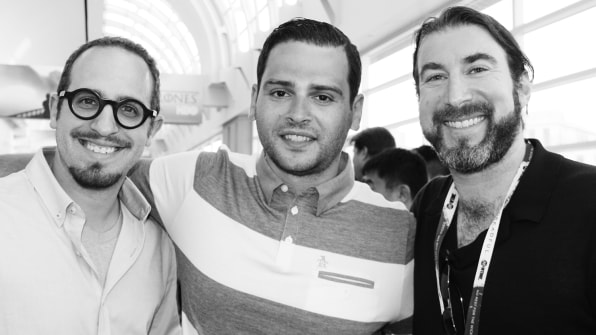 The documentary features cast, crew, and fan stories on the film's cultural impact and how it affected people as individuals. "The movie crosses genres in a way that no other movie has—comedy, sci-fi, action, a love story—without going too far in any of them, and appeals to everybody," says Aron, BIT's director. "It's got a huge global reach. When we went on Kickstarter, I was getting podcast requests from South Korea and Brazil."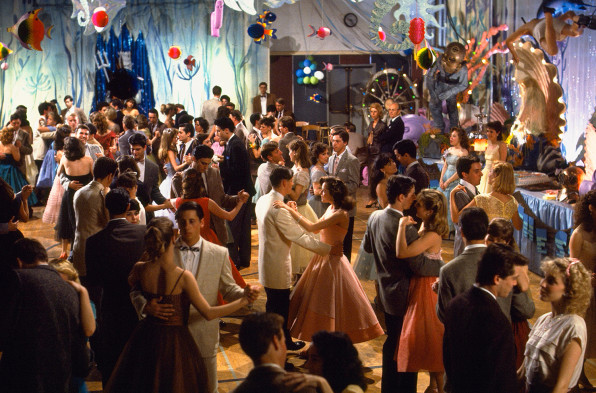 The Kickstarter campaign also also landed them two eventual producers: Adam F. Goldberg, creator of ABC's The Goldbergs, would become a co-producer, and Lee Lashen, who had produced in the corporate, political, and advertising industries, but wanted to tap entertainment.
"I'm in the business. I thought, 'I'd love to get back into production," says Lashen, who became BIT's producer. "I called them up and said, 'I want to throw cash your way, but I don't want a T-shirt or DVD. I want to be a producer. I want to work.'"
"Actually, it wasn't about the money," says Krubich, the executive producer. "It was about having someone of his talent contribute to our team and take it to another level than the two of us could have at that time."
Their research lead the filmmakers to BTTF co-producer Bob Gale, who also co-wrote the screenplay with director Robert Zemeckis. He not only agreed to an interview, but got them in touch with stars Christopher Lloyd and Lea Thompson. Goldberg roped in Zemeckis and Fox. "When Michael J. Fox signed on, it legitimized everything," says Aron. "Then we got Robert Zemeckis. We woke up one day and had everybody, except Crispin Glover and Tom Wilson, who don't do Back to the Future anymore for different reasons. Adam Goldberg let us shoot on the set of The Goldbergs a half-dozen times at least, which was the perfect back-drop for a film based in the '80s."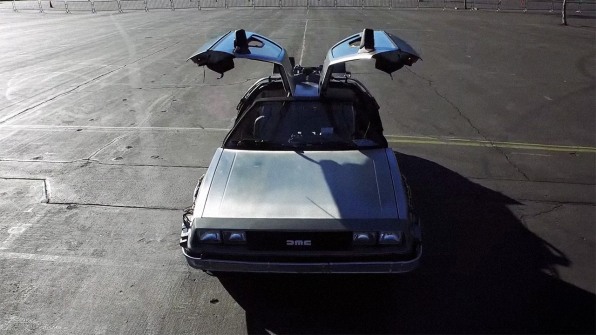 Back in Time's focus on exploring BTTF's endurance offered a different take on existing documentaries. "The cultural relevance is what kept it going for 30 years—the pop culture references, the sneakers, the hoverboards, the DeLorean itself—all those subcategories that make up the trilogy's fanbase," says Aron.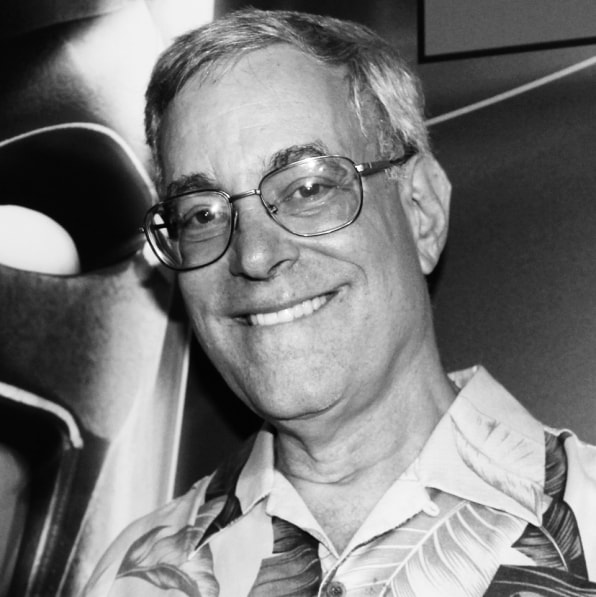 Gale still marvels at the longevity, and in fact, is now developing a BTTF musical for Broadway with Zemeckis and BTTF composer Alan Silvestri. "If the Bob Gale from 2015 traveled back to 1985 and said, 'Hey, Bob, do you know what you're going to be doing in 30 years, I'd say, 'Get out of town!' We didn't know when we made the movie that anyone was even going to go see it.
"But the kids who saw the movie are now parents and showing the movie to their kids," he adds. "It touches on a universal revelation that every human being has. When you're five years old, and your parents are telling you, 'When I was your age, I didn't do that.' When you're five, you think, 'What do they mean? How could they have been my age?' By the time you get to be 8, 9, 10, you suddenly get it. You realize, 'My parents were once children.' And that's what Back to the Future is about. It presents that idea in a way that everybody can relate to.'
"I've met people who tell me Back to the Future changed their lives," says Gale, citing people who became scientists, because of Doc Brown, or musician John Mayer picking up a guitar because he wanted to play "Johnny B. Goode" in front of an audience. "It touched the Back in Time filmmakers, too, and they wanted to find out how it touched everyone else."