One solution to ending deaths from malaria was inspired by the Avon Lady.
Malaria isn't hard to treat with the right drugs. But over 1,200 children die from it every day, mostly in sub-Saharan Africa. Sometimes a clinic is too far away, or it runs out of medicine, or it sells fake drugs–in a country like Uganda, as much as half of medicine sold in private shops is counterfeit.
Living Goods uses an Avon Lady-like network of micro-entrepreneurs to sell drugs and other essential supplies door to door, helping reach remote villages and guaranteeing that medicine is real and will work. The Living Goods agents, locals from the area, also get basic medical training, using a custom app to diagnose common diseases.
It works: A large randomized controlled study led by a team of researchers at MIT found that the network of agents was able to reduce deaths in young children by 27%.
Living Goods commissioned the study not long after launching their service in the field. "I'm doing this pro bono, I put my own cash into it, and I wanted to make sure I wasn't wasting my time," says Chuck Slaughter, founder of Living Goods and a serial entrepreneur.
Though it might seem like an obvious step to take–if you want to know if you're actually doing good, measure the results–independent studies can be expensive and complicated and are still fairly rare. "The vast majority of money being spent by international aid agencies and mega-charities is not being based on the kind of evidence that a randomized controlled trial provides, and that we have," says Slaughter.
While researchers studied the project, Living Goods also kept testing their own solutions. The team picked 17 behaviors it hoped to change, based on the most common causes of child mortality in Uganda, like diarrhea, malaria, and pneumonia. Then they looked at what worked. For some things–like helping women increase the use of family planning–they didn't make much progress, and so they shifted focus to what was working.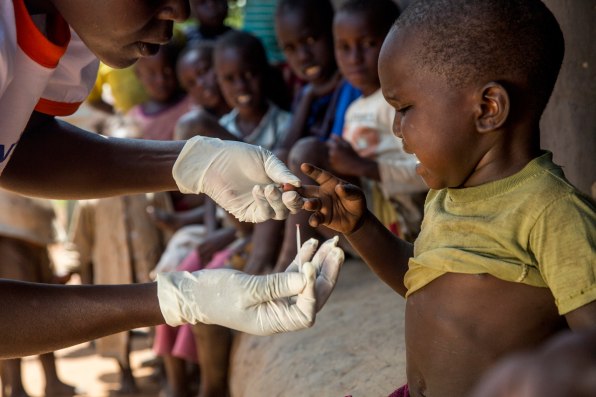 The things that worked, worked well. In the areas Living Goods covered in Uganda, people suddenly had access to medicine when they needed it, along with trained health workers.
Living Goods works like a hybrid of a business and nonprofit. The medicine they sell is cheaper than in local stores, but there's enough of a margin to cover the cost of the drugs and help pay the door-to-door agents. Other pricier products, like solar panels and clean cookstoves, earn agents more of a commission. In total, it only costs $1 to $2 per year per person helped to run the program.
The organization's app can also now track performance of agents in real time, so if someone isn't doing a good job–supporting enough pregnant women, making enough visits to newborns–they have to leave the network. "If an individual agent fails to deliver on their metrics, after being given extra support and a second chance, they're outta there," Slaughter says. "We cut them loose, we replace them." That's rare in the public sector in Uganda, where nurses are usually paid based on how long they've had a job rather than performance–and once someone has a job, they often expect to keep it for life.
As the organization has offered new options for healthcare, that competition is also changing the existing system. The study found that drugstores near Living Goods sold less expensive malaria drugs. And they also sold 50% less counterfeit medicine than stores that weren't nearby. "That was a completely unplanned, unintended externality," Slaughter says.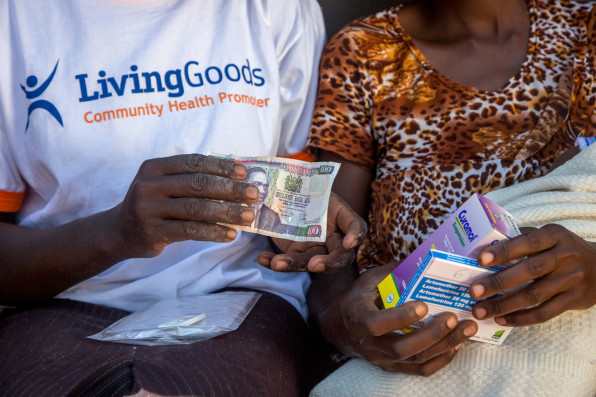 Living Goods is quickly expanding, and they're also working to share their method with others. "The big vision here is not building an organization," he says. "It's building a solution that is broadly portable and replicable. A solution for improving health and wealth of the poor that delivers absolutely compelling improvements to people's lives, but that is an insanely good value."
The challenge, he says, is finding the right partners to work with. As a startup funded by philanthropists instead of foundations or government, they've been able to be nimble and quickly change direction when needed.
"How do we take an idea that really works, and that's a compelling value, and make it big and replicable by others but not have it stopped in its tracks by institutional norms?" he says. "The hunt we're on now is to find implementing partners around the world who think like we do."
Researchers are already embarking on a new randomized controlled trial, aimed at finding out if the program can work as well at a large scale as it does in a smaller area.