Walking triumphantly down the Tommy Hilfiger runway at the end of a show during New York Fashion Week in September while holding hands with her fellow models, Gigi Hadid looked happy and confident.
But after she posted a photo of the moment on Instagram, she received thousands of comments–and many of them were negative assessments of her body, some saying Hadid was too thin, others saying she was too large. The comments troubled Hadid, and she wrote a public response in defense of herself, which she also posted on Instagram.
"Your mean comments don't make me want to change my body," Hadid wrote, in part. "They don't make me want to say no to the designers that ask me to be in their shows, and they definitely don't change the designers' opinions of me."
The instantaneous criticize-and-defend repartee over a woman's appearance on social media has given broader reach to an unfortunate trend: body shaming. On Instagram, Twitter, and Facebook, women are body-shamed by people who post negative comments about their pictures. Women like Hadid, who are often celebrated for their bodies, are not immune to this trend. Star athlete Serena Williams is the subject of body shaming during each tennis season. Writer and director Lena Dunham recently said she was no longer looking at Twitter after her own body-image-related dust-up with commenters.
"Even if you think, 'Oh I can read, like, 10 mentions that say I should be stoned to death' and kind of, like, laugh and move on, that's verbal abuse," Dunham told the journalist Kara Swisher. "Those aren't words that should be directed at you, ever. And so, for me personally, it was safer to stop [using Twitter]."
While in some corners of the web, such abuse continues apace, in other industries we may be witnessing a turning of the tide. Now support for women like Dunham, and Williams, and anyone else who's experienced body shaming is coming from a corner of the retail clothing market not normally associated with progressive attitudes on body image: women's lingerie brands. Lane Bryant, who creates and sells clothing for curvy women sized 14 and up, promoted its lingerie line over the past year with two hashtags, #ImNoAngel and #PlusIsEqual. The first message is a direct critique of the generally unattainable slim Victoria's Secret Angel. And the second suggests women who wear larger sizes deserve fair representation in the fashion and media worlds.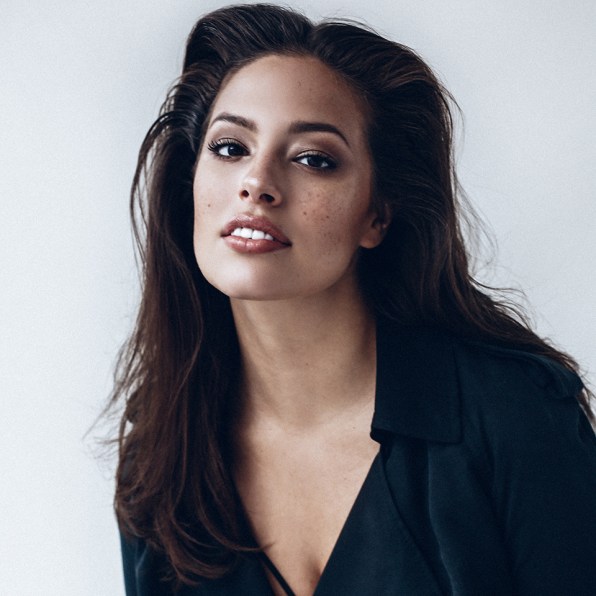 More recently, model and body-positive advocate Ashley Graham began to promote her own lingerie line for curvy women with the hashtag #IAmSizeSexy. She had previously modeled in both of Lane Bryant's hashtag campaigns. In February, Graham became the first curvy model that Sports Illustrated featured in its annual swimsuit issue. There, she appeared in a full-page advertisement for the swimsuit brand SwimsuitsForAll's #CurvesInBikinis campaign. In September, Graham premiered her line with the #IAmSizeSexy hashtag at New York Fashion Week.
Graham started modeling when she was 12 years old. Her unconventional shape automatically classified her as a plus-size model, a fashion industry term that gradually made her feel uncomfortable. Although Graham was naturally outspoken and confident, the constant scrutiny in the fashion industry eventually took a toll on her mental and physical health. So she decided to become an agent of change as an advocate for curvy women.
By 2012, when she was 25 years old, Graham had already been thinking about creating a lingerie line for her body shape. One day, while waiting on a photo-shoot set for the Canadian retailer Addition Elle, she spontaneously pitched the company's vice president for marketing, who was sitting nearby. The director asked her for details on how her designs would be different from other lines out there.
"I lifted up my shirt," says Graham. While pointing to different parts of the bra she was wearing that day, she explained where she would change the lace, trim, and fit. "It was literally one of those moments where I knew if I wouldn't have asked, I would never have known." Graham has been selling her line with Addition Elle since 2013.
When Graham created her #IAmSizeSexy hashtag, she knew she wanted it to become an empowering tool for women to use online. Curvy women already participate in vibrant communities online. Women propagate positive hashtags like #EffYourBeautyStandards and #HonorMyCurves through Twitter and Instagram, to stir discussion around curvy women and create a support network. "Whatever sort of hashtag you identify with, it's incredibly political," says Sarah Conley, a blogger and social media consultant. These hashtags, Conley says, help give women of all body shapes a collective voice to tell the fashion and media industries that they want to be respected and represented.
"The word 'size' had to be in it," says Graham. "It's brought a community together, especially for curvy women, who are supporting each other, lifting each other up. It's actually bringing a sense of feeling that you belong on social media, because you get to find your community when you have that hashtag."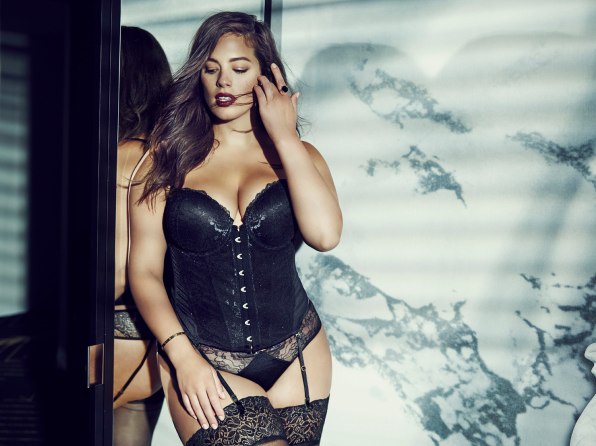 Curvy women have been marginalized in the fashion industry for decades. Established lingerie brands have traditionally not carried their lines in larger sizes because they perceive a low demand for a process that would require a high investment in design and manufacturing to accommodate more variable body shapes. Market research firm Plunkett Research estimates 67% of women wear size 14 to 34, which the fashion world categorizes as plus-sized. Yet only 9% of the $190 billion spent annually on clothes is spent on plus-size clothes. All of which means that the demand is there, and retailers have an opportunity to better serve the plus-size market.
Some lingerie lines are helping women build online communities to celebrate their bodies. A brand called Curvy Couture runs the campaign "Curvy Girl of the Month," wherein a different customer features prominently on the company's website each month. Another brand, Jewel Toned, which is not exclusively for curvy women, runs a similar campaign on its Instagram feed and blog and calls their featured customers "bombshells." Aerie launched its #AerieREAL campaign last year, showing women with untouched photos in its ads.
"It's such a body-conscious, form-fitting, emotional process, both positive and negative, for women to buy intimate apparel," says Rachael McCrary, founder of Jewel Toned, a lingerie and shapewear company. McCrary believes lingerie brands should feel some responsibility for caring for their customers' concerns.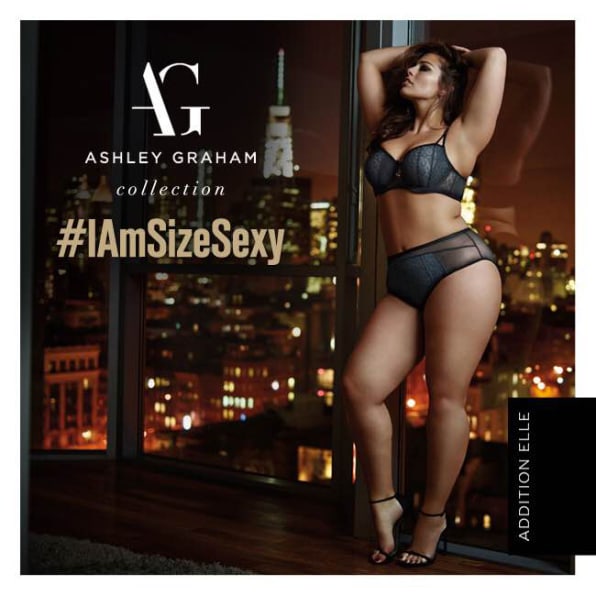 Graham, meanwhile, released her holiday line this month at Addition Elle and at Nordstrom in the United States. Last year her line grossed $1.6 million. And Graham expects to surpass that figure this year. "I personally believe that the increase in sales proudly shows that our message of body acceptance and fashion equality is definitely being heard," she says.
Graham's show at New York Fashion Week was not only a way for her to show off her designs. It was a forum for celebrating women's bodies. Graham radiated confidence as she modeled her designs alongside her show's models. And when she posted photos of those moments on Instagram, they added to the positive movement that she has helped to inspire.