Too few women in senior roles across the creative industries risks undermining not just quality of work but creative and business performance, according to senior industry executives participating in a new diversity campaign called Token Man.
In a series of interviews conducted by senior female agency executives, senior male executives discuss the challenges women face working in agencies–in creative departments and technology roles, especially–and what is being done and should be done to adjust the industry's current gender imbalance.
"The initial focus was on creative departments where women are least likely to be found and laddish cultures still dominate," explains Token Man co-founder Emma Perkins, Executive Creative Director at Lowe Open. "But we spread the net further because though ratio's elsewhere are better, women are still widely underrepresented, especially at senior, board level positions."
Perkins has attended numerous debates and events about women in advertising and marketing communications over the past 20 years but says discussions almost exclusively involve just women. But it was a recent conversation with Daniele Fiandaca, with whom she had previously worked at Cheil UK, that sparked the idea for Token Man.
"I ran an event to recruit more women creative directors to Creative Social at which I, as a man, found myself in the unusual position of being in the minority," says Fiandaca, founder of brands and technology consultancy Mutant, and co-founder of creative directors' collective Creative Social.
The network has been working to grow its female membership for a number of years, and in 2008 around 34 creative directors and digital agency heads at a Creative Social Florence event re-staged the The Last Supper for a photo shoot, that graphically represented the gender inequality debate.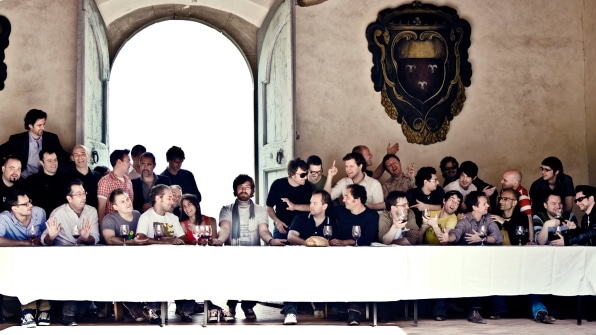 "I already understood the importance of diversity," Fiandaca says. "But only when I was the only man in the room did I experience for the first time the feeling of being outnumbered and out of step with the conversations around me."
Through subsequent discussions with other female creative directors, Perkins and Fiandaca joined forces with Georgia Barretta, UK Design Director at Geometry Global, and social media consultant Penny Othen to create a movement that would get men participating in the gender equality debate.
"For agency bosses, it should be about doing what's right, and those senior men in the industry already working towards gender equality acknowledge this," Perkins explains.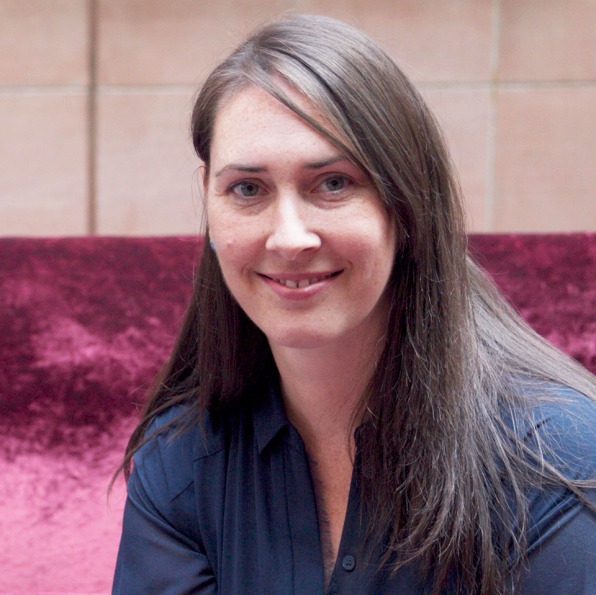 "It also has to be about persuading people to think differently about who they hire, not to champion tokenism or just to better match the wider population, but because more diverse teams are more creative and dynamic, and that's good for their business," Fiandaca says.
The starting point for Token Man is a series of diversity interviews conducted by senior women in the creative industries with senior men. The next step will be a best practice tool kit compiled by Token Man from the experiences of senior male industry executives. A series of Token Man events is also planned with the first due to take place at London's Shoreditch House in November.
Lack of female creative directors has become a major talking point within the industry in recent years. In the US, for example, it prompted the setting up of the 3% Movement, named after the percentage of U.S. creative directors who were women at the time (though the figure has since risen to 11%).
Check out the latest Token Man interviews here.
---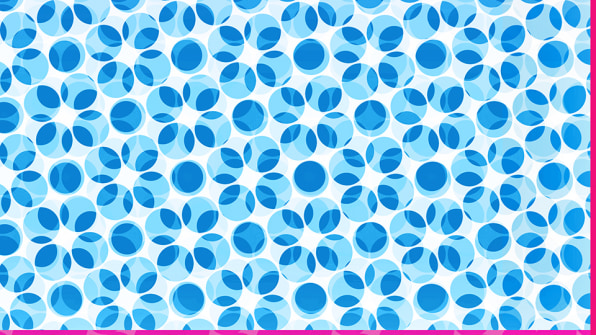 "I don't believe that companies wake up thinking 'I'm going to promote a man today,'" says Grey London Chief Creative Officer and Chairman Nils Leonard. "But I do believe that as the company grows, they'll revert to type if possible, often promoting those who mirror what's worked before. And because of the shape of our companies, that doesn't tend to be women."

"I'm a slave to the talent … My first and foremost priority is very pragmatic," says TBWA\Chiat\Day New York Chief Executive Officer Rob Schwartz. "We want talented people and there are a lot of talented women."

"The way creative feedback is given tends to favor a certain type of man–not even all men–it's definitely much more aggressive than the psychology of a lot of women are used to," says Allan Blair, Head of Strategy at Tribal Worldwide London.

"We talk about equality a lot when we talk about gender diversity," says Blair. "But equality should be about opportunity not about treating everyone the same as that tends be mean: treat everyone like a man."

"Lead from the top," says Richard Warren, Chief Executive of Mullen Lowe Group UK. "The most senior men need to engage, talk about it and behave as exemplars."

"Positive discrimination as a hiring level is important, I think," says Blair. "Once people start (work), then it's about changing the way we work to make the workplace more equal–as opposed to trying to achieve equality by making everyone work in a certain type of way, which usually means: like a man."

"If you treated female leadership as if they were your clients, what would you do? You'd be super-committed, unbelievably in tune with what's going on with them. If they had problems, you'd immediately prioritize those problems," says Schwartz. "Suddenly (without playing favorites) your antenna would be really up and you would consider it more of an investment than just another item on your to-do list."

"Instead of saying 'Hey, we need a guy for that' force yourself to ask: 'Are there any strong women for this?'" Schwartz says. "Start with a female solution, then the male solution. It might seem awkward at first, but might get you thinking about the solution differently from the get-go."

"The best work happens when very different minds and disciplines come together," says Leonard. "Creative collisions are how new things happen."

"Typically if there's an issue on the table, men rush to solve it … I think with women it's more natural that when there's a problem to be solved, there's an absorption time and a time to be very thoughtful about it. There's urgency without the rush of the solution on the table," says Schwartz. "And I think this is what really helps you in senior management to move an organization forward."

"By trying to create a more diverse mix we definitely have a more collaborative and less competitive environment. It's a more modern way of working and–for the type of work we make–it definitely means we make better work." says Blair.

"'Why would any talented woman want to work at your company?'" asks Leonard. "If you can't answer this, then worry because you will soon be left behind."
Source: Token Man interviews