With apologies to the zombie apocalypse, finally, more shows about brains that don't have to do with eating them.
Increasing awareness of autism, mental illness, and age-related cognitive decline, coupled with developments in imaging and implant technology, have enabled scientists to better understand and improve human perception.
Three TV specials and limited series are exploring those discoveries. The first, PBS's The Brain With Dr. David Eagleman, hosted by the neuroscientist, TED speaker, and bestselling author, begins Oct. 14.
Then, on Oct. 25, National Geographic Channel—maker of Brain Games—presents the two-hour special Brain Surgery Live With Mental Floss. It follows that with the Nov. 1 kick-off of Breakthrough, a more expansive look at human ingenuity across several areas, with an episode devoted to brain research.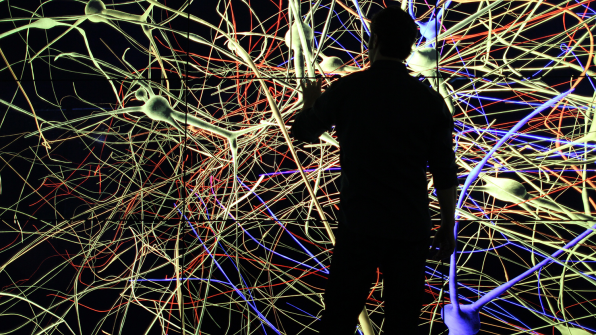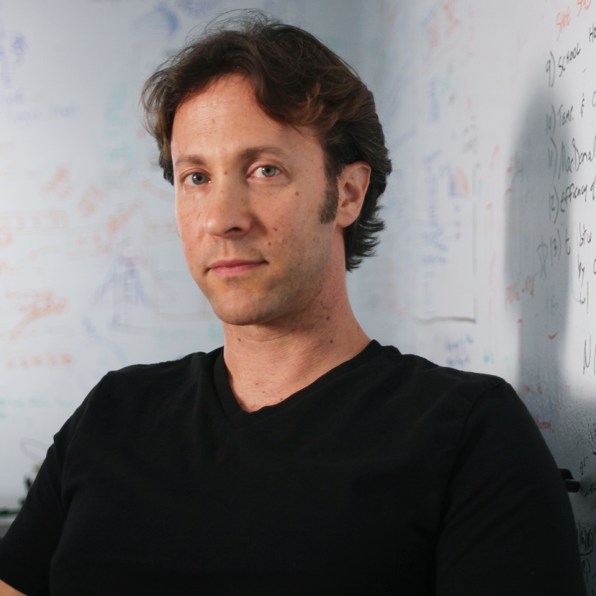 The Brain devotes six hour-long episodes to how cutting-edge science investigates the way brain function contributes to our reality, sense of self, self-control, and how we can use that understanding to improve society.
"The advent of new technology has allowed us to see into the brain in a much different level than we've been able to before," says Eagleman. "That sparked a lot of the progress and interest in neuroscience."
The series uses extreme examples—a child cup-stacking champion, an epilepsy patient who had half her brain removed in treatment, Sarajevo communities recovering from recent genocide—to illustrate everyday brain function, neuroplasticity, and learning capability.
"The show is not about strange brain traumas or diseases, but what we can learn from studying normal brains," says Eagleman. "We're all running the cognitive software of creativity all the time. That involves absorbing the world, your experiences, and then breaking, blending, and bending those things to produce something new. Brains are like fingerprints. Starting in the womb, depending on your mother's eating and drinking, your genes plus your experiences combine and send brains off on very different trajectories."
The future of brain research involves measuring the sweet spot of interim neural networks and decoding signals to figure out intention.
"We can measure single neurons with electrodes and we can measure the activity of millions of neurons using brain imaging, but we don't have a way yet to measure tens or hundreds of thousands of neurons," he adds. "That's where the action's actually happening—in the detailed patterns of networks and neurons. That's where the technology is going in the near future, and moving forward, there's going to be a lot involving brain/machine interfaces."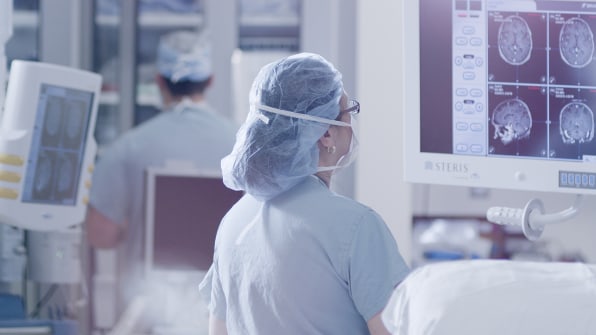 Brain Surgery Live, in partnership with Mental Floss magazine, is a two-hour event hosted by Bryant Gumbel that will cover a live deep-brain stimulation surgery at University Hospitals Case Medical Center in Cleveland. The medical procedure—conducted only at select hospitals—helps treat essential tremor and Parkinson's disease, and is performed on a fully awake patient able to speak and answer questions throughout the procedure.
"We hope to demystify brain surgery, diminishing the fear and stigma of this operation," says UH neurosurgeon Jonathan Miller in a statement. "We hope this live broadcast will educate viewers and offer a comprehensive look at this cutting-edge surgery."
The program will utilize the hospital's 3D Surgical Theater simulator, the only FDA-cleared platform for neurosurgical preoperative planning, which is available in only five U.S. hospitals. The simulator enables doctors to map out the surgery in advance.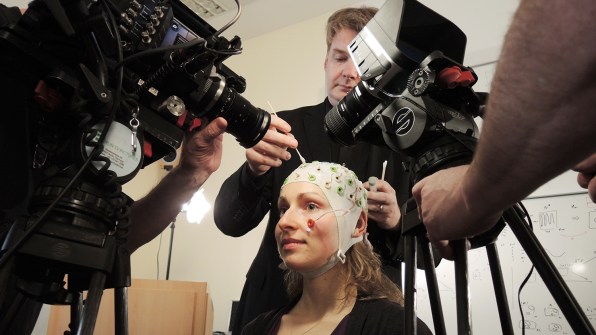 Breakthrough enlists Ron Howard and five other celebrity directors to profile several scientists and their cutting-edge research. The six one-hour episodes cover water scarcity, pandemics, cyborg technology, energy, longevity, as well as brain science. That episode, Decoding the Brain—directed by Brett Ratner and airing Nov. 15—addresses groundbreaking treatments of brain maladies such as epilepsy, Alzheimer's disease, and PTSD.
Ratner, whose grandmother was misdiagnosed with Alzheimer's, says, "I was really moved by the people chosen to be part of it, because when you personalize it, it's one thing to talk about the science, but [another when watching people] actually experiencing issues that we're dealing with in our episodes."
The Breakthrough series runs in conjunction with the 2016 Breakthrough Prizes, honoring seven prominent life scientists, physicists, and mathematicians, while inspiring future generations. Hosted by Cosmos executive producer Seth MacFarlane, it airs live on NatGeo on Nov. 8. A one-hour version will air on Fox Nov. 29. Each laureate receives a $3 million prize.
This year, for the first time, the ceremony will feature the Breakthrough Junior Challenge for students, awarding $400,000 in educational prizes to a student whose original video best illuminates a scientific or mathematical idea.