Eric Villency—the grandson of furniture magnate Maurice Villency and son of the mixed-media artist Rowann Villency—turned the furniture empire his grandfather built in the depression era into a full-service design firm specializing in everything from interiors to product design. And while he's designed things like SoulCycle's signature custom bike and a dorm room concept intended to protect against technology theft, Villency continues to be inspired by relics of handmade mid-century design.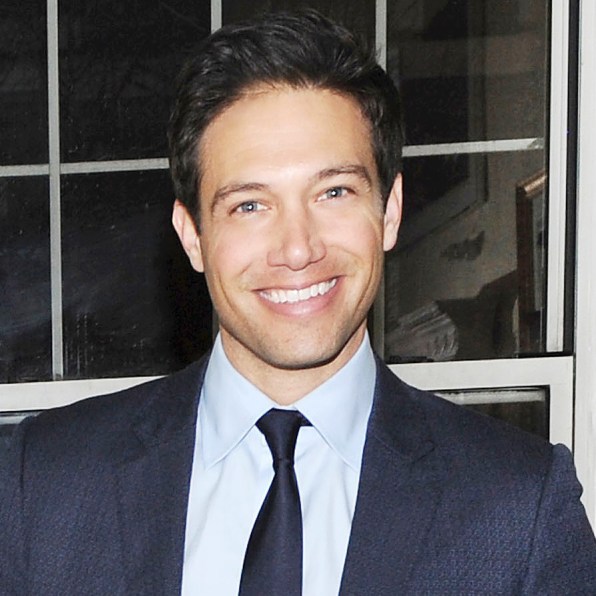 Here's how the family man stays true to his roots while innovating for the future:
The Morning Routine: I'm usually doing something by 6 in the morning. One of the things I could be doing is Skyping with a factory overseas in Europe or Asia. I tend to do a lot of work, and if I'm not Skyping with them, I'm sending emails. I have a young [9-year-old] son, so I've got to get him to school by 8. So that 6 to 7 a.m.–before he's up and I'm giving him breakfast–is sort of a really quiet, focused part of my day.
No Pain, No Gain: After dropoff, I like to be active. I realized as you get older, if you don't get it done in the morning, something could pop up–whether it's a client meeting, whether you want to have dinner with your family. My favorite thing to do in life is be outside. I grew up in New York City, and any chance that I have to be running or biking outside is my favorite thing to do. But then having an opportunity to work with a lot of these boutique fitness chains, I do go to them. One of the things I love to do is just have variation. During the week, if I'm not doing something outside, I'll take a class: a high-intensity fitness class.
Sunday Funday: On weekends, my Sundays are always about recharging. And part of that is I try to do a yoga day. Then Sunday nights, my wife and I always cook dinner, and we usually put a movie on. It's a nice reset before the week starts, and we always look forward to it. I want to see some guy movies, she wants to see some girl movies. But we try to line up as much as we can.
Life As Art: I was always exposed, growing up in a house of art and in New York. So that's something I always try to share with my son as well. Just exposing him to creativity. My favorite art is conceptual art and the idea of impermanence.
I remember I was on the beach [in Bridgehampton] over the summer, and saw this pretty elaborate installation. And my son said to me, 'Dad, it's going to get swept away in the ocean. Why did he do that?' And I was trying to explain to him that that was the whole point of it. It was going to get washed away by the ocean, and it was this impermanent creative expression, and that life is constantly changing and degrading. And that isn't something to be scared of. It's this idea of wabi-sabi: Change is something that should be celebrated as a natural cycle of life. So those are things that definitely inspire me, and I try to share that with my son. It's rhythm.
Inspiration From Anywhere: I travel constantly. I'm going to Utah for business, and then I get back, and then I go to Asia for two weeks. I think travel definitely does inspire a lot.
But I'm also very inspired by artists, by people who are creative, even if it's a totally different industry. It could be a writer, it could be a filmmaker, it could be a photographer. It might be a little detail or a little way of thinking about something. And it could have nothing to do with what I'm working on. But it can really make the lightbulb go off. If I'm in Tokyo, and I see a little detail on how kids are doing something with their backpacks, sometimes I'm like, 'That would be really interesting to do on a piece or furniture.' It could be a color scheme–I'm constantly looking at fonts and logos. I love architecture. I love photography. Edward Burtynsky is one of my favorites. The way he photographs the world and industrial settings is something I find very interesting.
I love vintage pieces, I always have. Growing up, everyone at the wood shop at the company would work with their hands. So getting an old piece of furniture from the flea market and reworking it. I love mid-century design, vintage radios, Emersons. It's funny because we produce so many products now, and the amazing part of modern technology is how you can create very precise molds and consistent quality in manufacturing. But the way things were done 50 years ago, they did have an individuality, which I find very beautiful. So for me, even though I'm on the total opposite end of the spectrum in how we work today, I really do appreciate that unique characteristic–even if it's an old Emerson radio, or piece of furniture. I absolutely love that individual identity created when products were made by hand. It wasn't perfectly aligned every time. That's what I like.