Thanks to the on-demand economy—a term so sweeping it's become almost meaningless—you can summon a massage, a dog walker, a Starbucks latte, a handle of whiskey, or legal advice with a few taps on your phone. A new crop of startups wants to make it just as easy for businesses to find temporary workers.
These "on-demand labor" startups, which offer more automated, efficient versions of traditional staffing agencies, say that they are adding more jobs to a well-established part of the labor economy. "We're not saying, replace 100 workers [with our app]," says A.J. Brustein, the CEO of an on-demand staffing platform called Wonolo. "There is no way a Wonoloer is going to come in on the first day and be as productive as someone who has been working there for three years. In our mind, our platform has tens of thousands of jobs that wouldn't have existed before." Others, like Susan Houseman, a labor economist at the Upjohn Institute, have suggested that companies' increasing ability to expand workforces to cover peak times and then downsize them when there's less work–a trend that has been around for a while–is cutting into the supply of dependable work and income.
The number of workers employed through temp agencies is already at a record high. However you feel about the impact of this kind of work, on-demand labor could push that number even higher.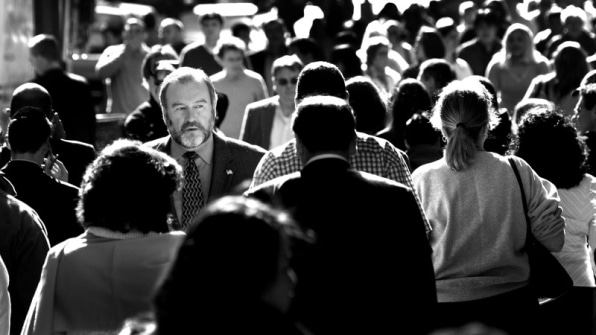 The largest startup in the still nascent on-demand labor space, Wonolo (the name is a take on "work now locally"), is backed by Coca-Cola and has several hundred businesses signed up as clients. It sets up temp work in the same way that companies like Uber and Handy broker rides and cleaning appointments: Its app pushes short-term jobs like event staffing and warehouse work to potential temp workers via a smartphone app. Workers, who are not classified as employees, but as independent contractors, can choose to accept them or reject them whenever they want.
Most traditional staffing agencies hire their workers as employees (some exceptions have faced lawsuits alleging they misclassified workers as independent contractors). Independent contractors have no right to minimum wage, overtime pay, unemployment insurance, benefits like health insurance, or collective bargaining. Consequently, they cost about 30% less to hire.
Brustein says that part of what makes this classification appropriate is that Wonolo fills a different niche than a traditional staffing agency. "What staffing is great for is helping you deal with predictable work," he says. "You know you'll need people over Christmas? Temp staffing is great. Have someone going on maternal leave? Temp staffing is great. Temp staffing generally can't help you if seven people call in sick with a cold." Richard Wahlquist, the president and CEO of the American Staffing Association, says temp agencies usually handle jobs with a longer lead time than a day. "Tomorrow is tough," he says. "Next week is easier. I would say that it would be good to expect at least five days."
Another startup called BlueCrew has the same quick-employment goals as Wonolo, but it hires its temp workers as W2 employees. W2 jobs are not necessarily better than 1099 jobs (see just-in-time scheduling), but the company pays into Social Security, Medicare, workers' compensation, and unemployment insurance on workers' behalf, and, if BlueCrew workers hit full-time hours, helps pay for their health benefits. Like Wonolo workers, they can still choose to accept or reject jobs offered to them via an app.
Both startups aim to make temp work more efficient by doing away with brick-and-mortar offices and the human staff who would do the job of placing workers at a traditional agency. But traditional temp agencies aren't strangers to digital marketplaces, either. Kelly Services has teamed up with online job platforms like Upwork to source more skilled jobs, for instance, and some agencies have started to incorporate mobile technology in their scheduling efforts. But Wonolo and BlueCrew say their jobs are mostly in call centers, warehouses, and at events, and that they're putting short-term work into an on-demand format.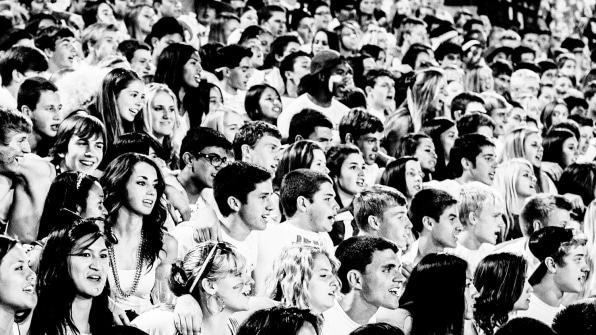 For a while, it looked like on-demand companies could just plug labor into their technology platforms as though it were an API: Hire independent contractors, have their apps dole out jobs and instructions, and voila! Then they started getting sued for employee misclassification. They faced high turnover and an inability to train workers to offer consistent service. Many, like Instacart and Shyp, transitioned large portions of their workforces to W2 employees. When they hire W2 employees, however, they lose the ability to expand and contract their workforce as the amount of work available changes.
Work Genius, a company so new that it barely exists, wants to give on-demand companies the best of both worlds by hiring employees on their behalf, training those employees, and then scheduling them to work with on-demand companies at peak times. It's not unlike what Trinet does by becoming a co-employer for more traditional companies. "We basically own that relationship, bear all the burden, and allow the companies to have flexibility and not have all this liability on their books," says Work Genius founder Ben Bear.
Recently, the startup ran a small pilot with 10 workers who filled delivery shifts for Instacart, meal delivery service Bento, and liquor-delivery startup Saucy.
Andrew Carlone, an adviser to Work Genius who is also the former head of operations at Shyp, which recently transitioned some of its workforce from 1099 to W2 employees, explains the benefit to on-demand companies like this: "[With employees], you undoubtedly get a situation where you call people to work, and then if demand drops down to zero, you're stuck paying people who aren't doing any work," he says. "Instead, [with Work Genius], you just do something similar to what you were doing [with contract workers]–say how many hours you need, and then Work Genius supplies the people."
Sounds great for the companies–but is this good for the people actually doing the work? A recent report from the National Employment Law Project argues that on-demand companies should have to accept the responsibilities of becoming employers if they want to train and schedule their workforces. "These companies' success may be due in part to their ability to attract consumers through the ease of their applications," it says. "But it owes just as much to the efficiency with which they squeeze labor from their workforces, spreading business risks downward to their workers, without whom they cannot succeed but to whom they have no commitment or accountability."
Gig economy companies often argue, meanwhile, that employees want to be independent. When Uber was sued for misclassification, for instance, it provided 400 notes from drivers who praised the job for its independent nature.
Bear says that Work Genius's middle ground will be better for workers because his company can guarantee them shifts, even if they're cobbled together from multiple sources, instead of asking them to sign up on a gig-by-gig basis, which can create a problem of unreliable income. His argument for how this is better for employees is basically the same as that of a traditional staffing agency. "For the individuals who are assigned through temporary staffing firms," Wahlquist says, "they've also increased their job security in that they have many, many, many companies where they could be assigned, as opposed to being married to the fate of one particular company . . . Every time they get a new assignment, they have something new to put on their resume."
Meanwhile, instead of becoming employers, the growing sector of tech companies that supply services like food delivery may have a new route to finally getting its labor API.