Only ask Orr Shtuhl about cheese, beer, and cocktails if you have a few minutes to spare.
The user experience director at the interactive design agency Blenderbox, Shtuhl happens to know an awful lot about cheese pairing. Ask him about cheese and beer or cheese and cocktails, and he can give an entire lesson on the topic. In fact, he gives regular classes at cheese retailers in Manhattan and Brooklyn. (He gets a little insecure when it comes to pairing cheese and wine.) His students are similarly perplexed at the beginning of his classes, when they set out to understand the parallels between non-wine beverages and cheese.
"The spectrum of flavors is wider with beer," says Shtuhl, "but [wine and beer] are both equally complex."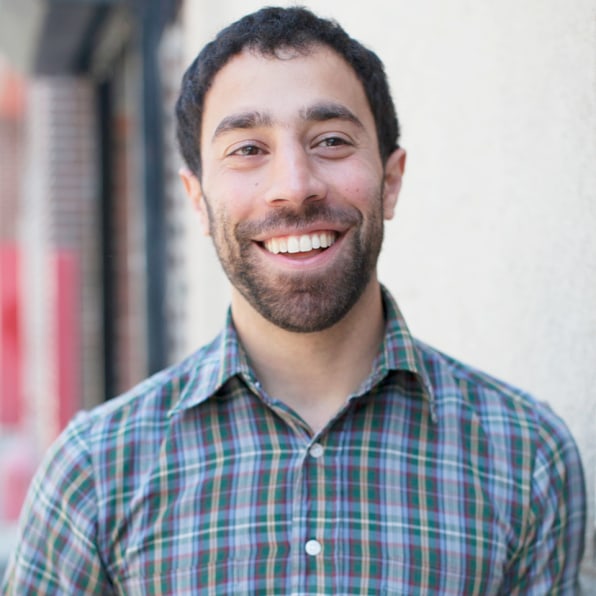 Just as with his surprising cheese pairings, Shtuhl has learned to appreciate how his two seemingly disparate vocations are actually more complementary than he first realized. It wasn't until recently that he understood how his mode of teaching is as carefully thought-out as his web-design work in his day job at Blenderbox.
Shtuhl's teaching skills enhance his frame of thinking at work every day. "I always approach [UX design] as education. You need to think about what the user's level of knowledge is when they get here, and what the level of knowledge is that you want to take them to."
As the director of user experience, Shtuhl oversees how clients will perceive and interact with all of Blenderbox's final products. And at his pairing classes, he makes sure that the educational elements harmonize with the evening's bright atmosphere.
"In both cases, it's important to start with not just: 'What is my favorite thing?' or 'What do I want to tell people about?' but also, 'What does the person want to know?'" says Shtuhl. But he adds, "The first goal is to always have fun."
For years, Shtuhl lived a kind of dual life as a food journalist and web design expert. Before he came to Blenderbox in 2011, he reported on beer trends for the Washington City Paper in Washington, D.C., while working as a web editor for a think tank during the day. He even ran an illicit speakeasy from the house he lived in in D.C.
While Shtuhl was climbing the organizational ladder at Blenderbox, he wrote and published a book about cocktails, complete with illustrations. Now, he's grown into both roles, as an expert of beverages and web design.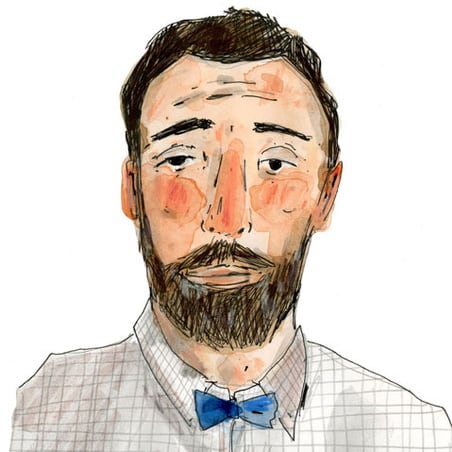 "It's basically information architecture. When I give classes, the concepts are very structured, in my mind at least, and I start everything with bullets," Shtuhl says.
He fits nicely into Blenderbox's epicurean culture. The client roster reads almost like a gastronomic retailers guide: the Brooklyn Brewery, the Brooklyn Kitchen, the artisanal food store D'Artagnan, and others. And office huddles are known to include a big brewing pot and intra-office brewing sessions. This boosts office morale, while allowing Blenderbox to practice packaging design.
Blenderbox cofounder Jason Jeffries, meanwhile, runs one of the venues where Shtuhl teaches, the Bedford Cheese Shop–when he isn't programming in the office, that is.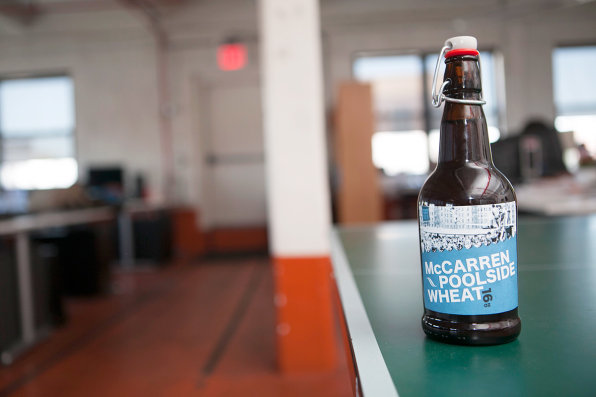 This month, Shtuhl launched his own beer-tour business, a project that will use skills from both his informal and formal jobs. This gave him yet more experience building a website and developing a brand concept.
"That's always been my life," Shtuhl says. "Whenever I have a spare moment, I think of some other side project to do."
Whatever his next project is, don't be surprised if it's spirited.