"In São Tomé and Príncipe, an island nation off the west coast of Africa, you can enjoy a lush forest or discover (literally!) completely unspoiled beaches."
— José Neves
Founder and CEO, Farfetch
---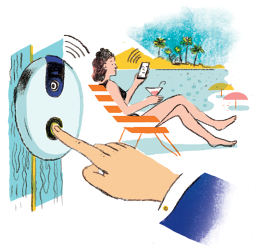 "My wife and I frequently travel overseas. With Skybell, when someone rings our doorbell, we can see who it is, no matter where we are. It feels a little Jetsons, but gives us a great sense of security."
— Stewart Whitney
President, Timberland
"Flowers make for perfect gifts, but I rarely have time to leave my desk to pick out a bouquet. I trust Ode à la Rose, an online flower delivery service, to send gorgeous orchids and roses when I'm in a time crunch."
— Lauren Remington Platt
CEO, Vênsette
"The Outpost is a culture magazine from the Arab world that captures the gumption and entrepreneurial spirit of Middle Eastern millennials."
— Lara Setrakian
Cofounder and CEO, News Deeply; Fast Company MCP
---
"The word-processing tools we've used for decades are relics. Quip strips out the features related to formatting text on paper, turning documents into collaborative web resources."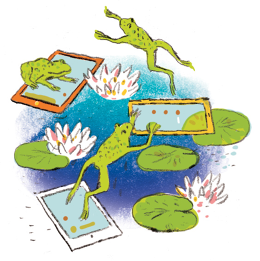 — Kris Gale
Cofounder, Clover Health
"Lily Pad is the best (and most fun) sales-management tool on the planet and is changing the way we work."
— Meg Gil
Cofounder, Golden Road Brewing
"Wildcard delivers the top stories from vastly different outlets. It's like drilling down tap by tap."
— Franklin Sirmans
Curator and department head, contemporary art, Los Angeles County Museum of Art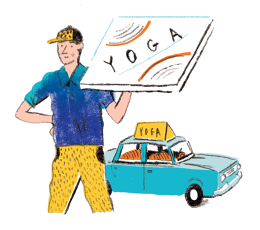 "RefreshBody is a service that lets you schedule in-home massages, yoga, or Pilates. I don't have much time for wellness activity, but this greatly increases my odds!"
— Christina Lewis Halpern
Founder and executive director, All Star Code
"The book Unfinished Business is inspiring me to think about how, as a leader, I can balance our human need for both competition and care."
— Sarah Robb O'Hagan
President, Equinox; Fast Company MCP
"When I'm playing soccer in the backyard with my son, we no longer guess who has the fastest shot or biggest swerve. We shoot the Adidas Smart Ball and check the results on the miCoach app."
— Steven Aldrich
SVP, GoDaddy
---
"It's increasingly hard for photographers to monetize their work. Picfair is a site that lets them sell their images to anyone and retain control of the price, skipping the hefty fees deducted by big agencies."
— Jon Reynolds
Cofounder and CEO, SwiftKey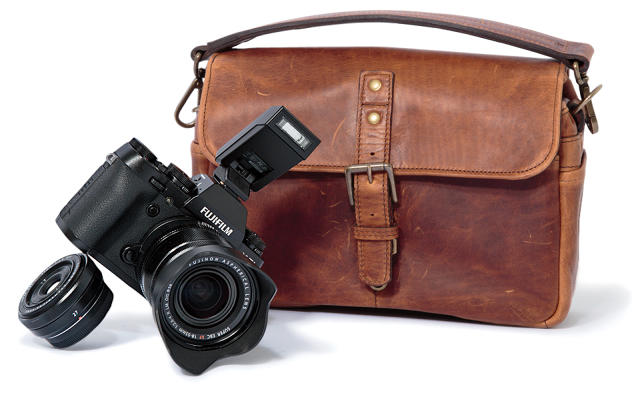 "I carry my Fuji X-T1 everywhere in my ONA bag, which is a sturdy and reliable camera bag that I've been using for years. The Fuji X-T1 is nimble, sharp, and captures great color. The three lenses I have in rotation are the XF 14 mm, 23 mm, and 56 mm."
— Jonathan Grado
VP of marketing, Grado Labs
"The i-FlashDrive EVO by PhotoFast is an iPad- and iPhone-to-USB memory stick that works with PC or Mac. Need I say more? It's in my bag wherever I go."
— Dr. Mae Jemison
Principal, The 100 Year Starship; former NASA astronaut
A version of this article appeared in the November 2015 issue of Fast Company magazine.