If you haven't yet binge-watched Narcos, Netflix's new show about Colombian drug lord Pablo Escobar and the agents who brought him down, it's time to start. Both entertaining and informative, it's one of the streaming service's finer offerings; Vulture, for one, has declared it among the top five of the 14 shows Netflix has put out to date.
And for those looking to brush up on their Spanish, the show is pleasingly bilingual, with about half the scenes in English, half Spanish. This reflects Netflix's broader push into the Latin American market. Indeed, there is something pan-American about the show, whose creative core is largely Brazilian (lead actor Wagner Moura, director José Padilha) and American.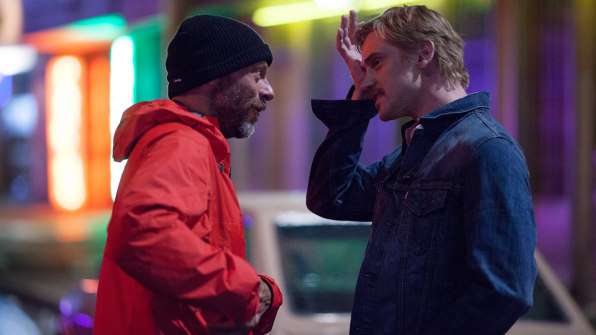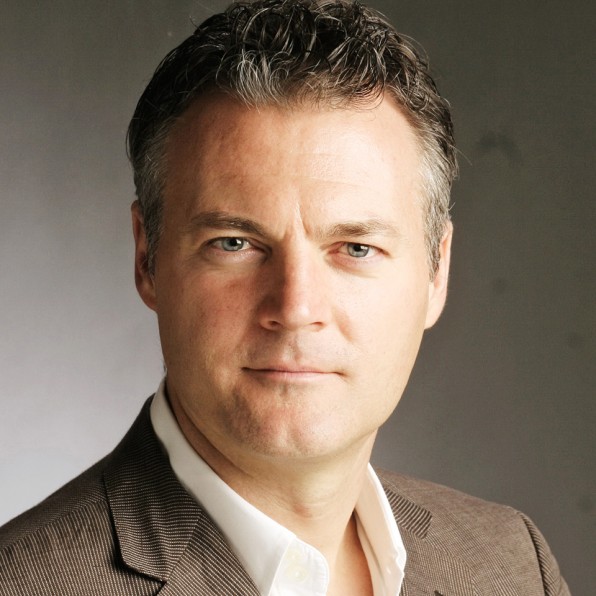 Chris Brancato, a cocreator of Narcos and the writer of many of its episodes, is a veteran of network TV—most recently an executive producer on Hannibal, as well as on the forthcoming Of Kings and Prophets. Fast Company recently caught up with Brancato to learn more about his exhaustive research process, a storyline it pained him to cut, and why you really shouldn't do cocaine.
Fast Company: Screenwriting gurus like Robert McKee advise writers to avoid voiceover narration. But it's very present in the first few episodes of Narcos.
Chris Brancato: There is so much information to deliver about the rise of the cocaine trade in Colombia that we thought that voiceover, rather than a crutch, was a useful delivery mechanism. Goodfellas is another movie that works in spades with that kind of voiceover. José was adamant that that kind of voiceover narration is very much a part of Brazilian filmmaking style, and is never viewed as a crutch, so that helped me get over the Robert McKee hurdle. I was also reading a blog that made the point that when your subject matter is journalistic, and the information itself is fascinating, then delivering that information through voiceover works well.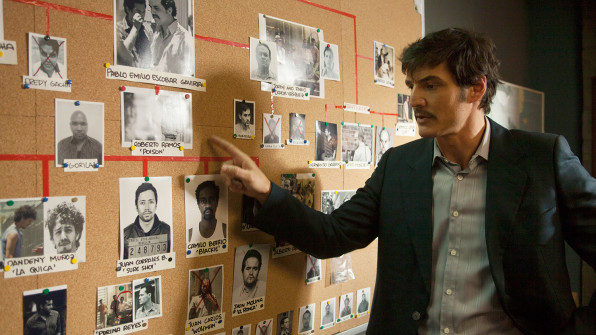 Was this a new kind of assignment for you?
I viewed this as a combination of all the things I was interested in as a screenwriter: writing short tight scenes, creating characters who represent different perspectives—the DEA, the Colombian government, civilians, narcos. I viewed myself as a kind of woodchipper. Writers would toss ideas, memories, scenes in the top of the woodchipper, and I'd throw in interview information, information from books I'd read. We'd put all that in the top, and out of the bottom my fingers were typing. It was a really interesting process, and one I've never quite had to tackle before as a writer–being the sieve that figures out which information is relevant, which isn't.
What's something that it pained you to cut out?
There was a drug baron, José Rodríguez Gacha, nicknamed the Mexican, played by Luis Guzmán on the show. I heard this from a lawyer of one of the narcos who had spent six years in jail. He said that Gacha set his sights on a beautiful young woman, a Catholic virgin. She said, "You need to talk to my mother," and the mother said, "Under no circumstances can you take out my daughter unless you're willing to marry her." So Gacha agreed, proposed, there was a wedding, the priest officiated, and Gacha took the woman back to the suite and consummated the marriage. A few days later he got up to leave. He was bored already. The woman said, "What are you talking about? You can't leave. I'm your wife." Gacha said, "No you're not. The priest was an actor." It turned out he had hired a church, someone to play the priest–the whole thing was a sham just to get in bed with the woman.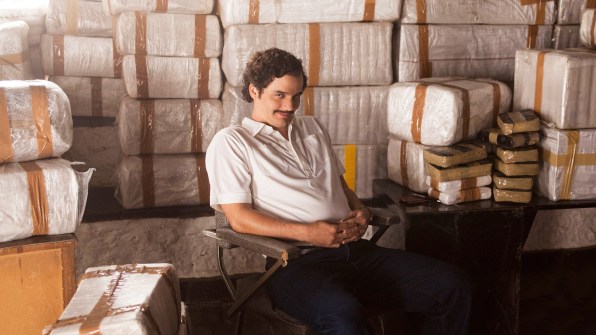 Were there any major challenges with Narcos?
I remember meeting Wagner Moura. We met in Medellin about five months before we started filming. We were having dinner, and I started to have this realization: This guy is so appealing, you're going to like Escobar. And that's going to put the audience in a terrible bind when he does awful remorseless things. I didn't realize that before I met him. I've seen in some reactions to the show, people have written, "I can't help myself. I'm rooting for Pablo. Even after he brought down that airliner . . . " But that's the best thing of all, actually, when you can put your audience in a weird place morally.
The show depicts U.S./Latin American collaboration, and was itself a U.S./Latin American coproduction. Did the making of art imitate life at all?
José and I went to see President [Juan Manuel] Santos in the national palace. He wanted to have a chat with us. They were allowing the show to be shot there even though the subject matter is something they're so tired of. They could use another Escobar show like they could use a hole in the head, and the Ministry of Culture in Colombia actually came out strongly against us shooting there. But Santos said to us, "I'm a former journalist. I believe in freedom of expression. I don't want to muzzle you guys, and I want to develop crew infrastructure here. But I would like you to understand this: You are here, shooting and safe walking through our streets, because we have successfully defeated narcotrafficking here. The barons are dead or in jail. I would hope the show represents that fact."
Anything else you'd like us to know about Narcos?
I read the New Yorker story about the escape of El Chapo, and I found it interesting how similar he is to Escobar. You see the story repeat itself. It doesn't matter if it's the '80s or '90s or today, what happens, happens, because people have an appetite to get high. These people are psychopaths–they'll kill you and your mother–but at the same time, they are businessmen in impoverished places, created by our ceaseless appetite for drugs. I remember in my younger years, it seemed like doing a line of cocaine was a harmless recreational thing. But of course if you stay around long enough, you see that the drug isn't harmless. It causes a great deal of pain and devastation. It's not white, it's red–it's red with blood. The innocent gram you pick up from the dealer probably has some dead people behind it.
---
This interview has been condensed and edited.