Oprah Winfrey hit the media-mogul big time in 2011, when she launched her TV network, OWN, a joint partnership with Discovery Communications that's now available in 82 million homes.
How much does Winfrey believe in Belief, the seven-night documentary series about faith that premieres on OWN on October 18? She financed the ambitious program herself, shepherding it through a three-year development process. She is also the executive producer of Oprah's Master Class, a biographical series that features celebrities recounting life lessons.
Harpo Films, a studio that produces movies and scripted television programs, is currently developing two films: The Immortal Life of Henrietta Lacks, which will premiere on HBO and is based on the best-selling book, and The Water Man, a sci-fi family drama that will star and be coproduced by David Oyelowo (Selma).
Nearly 20 years after launching her best-seller-anointing book club, Winfrey still makes each selection. Her most recent pick is Cynthia Bond's Ruby (2), the rights to which have already been snatched up by a movie production company. Which one? Harpo Films, of course.
Nobody coaxes intimate confessionals quite like Winfrey. With Oprah Prime (3), she steers news makers through revealing (and sometimes teary) conversations. Memorable gets include Neil Patrick Harris and his husband, and Lance Armstrong, who for the first time publicly confessed to doping.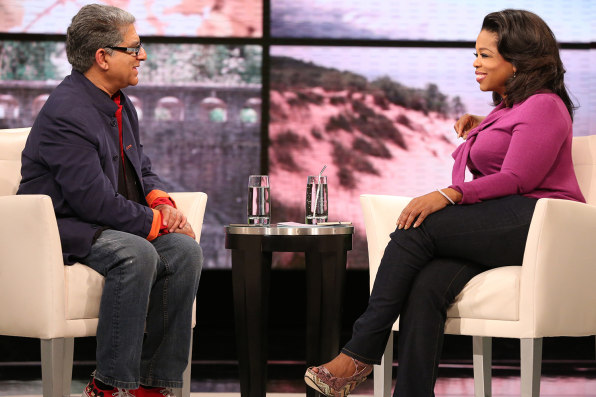 More than 4 million people across 200 countries have participated in the "Oprah and Deepak 21-Day Meditation Experience," which offers online audio meditations led by Winfrey and New Age sage Deepak Chopra. It's part of a large e-learning platform that she's building on Oprah.com. Winfrey also serves up weekly inspiration with Super Soul Sunday, in which she often interviews uplifting figures at her home.
With her self-branded magazine, O (5), Winfrey has managed to avoid one big issue: who to put on the cover. Every month she herself is the face of the publication, still somehow discovering new poses 15 years after she launched it with Hearst. Now the country's 18th biggest magazine, O features a monthly column by Winfrey that was compiled into a book last year.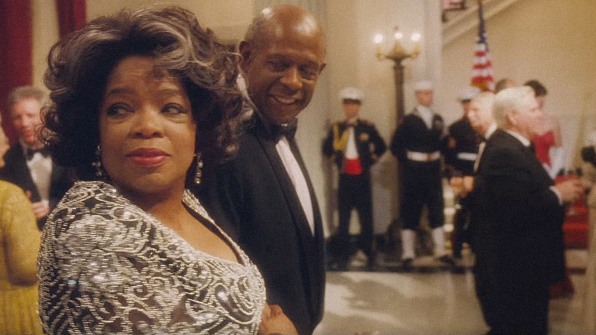 Having costarred in The Butler, Winfrey will reteam with director Lee Daniels for a Richard Pryor biopic, set to start shooting early next year. Winfrey has been cast as the comedian's grandmother, who raised him while running a brothel. She is also set to appear in the OWN drama Queen Sugar, which she is coproducing with Selma director Ava DuVernay.
She doesn't just come to your TV; she comes to your town. In 2014, Winfrey brought her "Live your best life" message to eight cities, offering presentations from the likes of Eat, Pray, Love author Elizabeth Gilbert. In December, she will take a similar tour to six cities in Australia and New Zealand.
The Oprah Winfrey Leadership Academy for Girls, which serves 275 young women from grades 8 through 12, opened in South Africa in 2007, and graduates have continued to colleges such as Stanford, Spelman, and Brown. In 2014, Winfrey teamed with Starbucks to create a line of tea blends called Tea­vana Oprah Chai. A portion of the proceeds go to charities such as the mentoring program Girls Inc.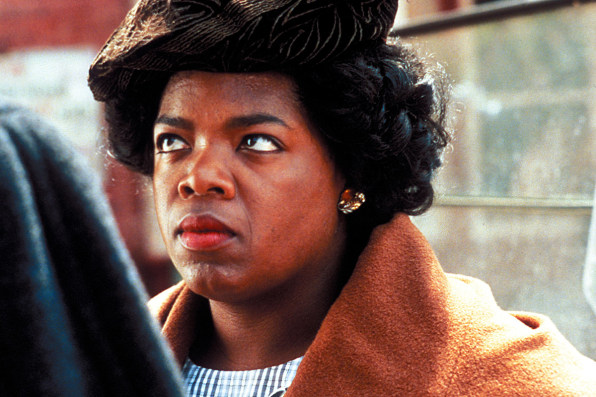 After earning an Oscar nomination for her role in the 1985 film adaptation of Alice Walker's novel The Color Purple, Winfrey helped bring a musical version to the stage a decade ago. This year she will help bring it back to Broadway in a production starring Jennifer Hudson.