"Of the nine HBO Films that I've made, this is the only one that started a fight at the family dinner table," says filmmaker Alexandra Pelosi, whose latest documentary San Francisco 2.0, premiering on HBO tonight, explores how the digital gold rush has impacted the city. "My brother wants to Airbnb his apartment. My sister thinks Airbnb is destroying the heart and soul of San Francisco. It's complicated."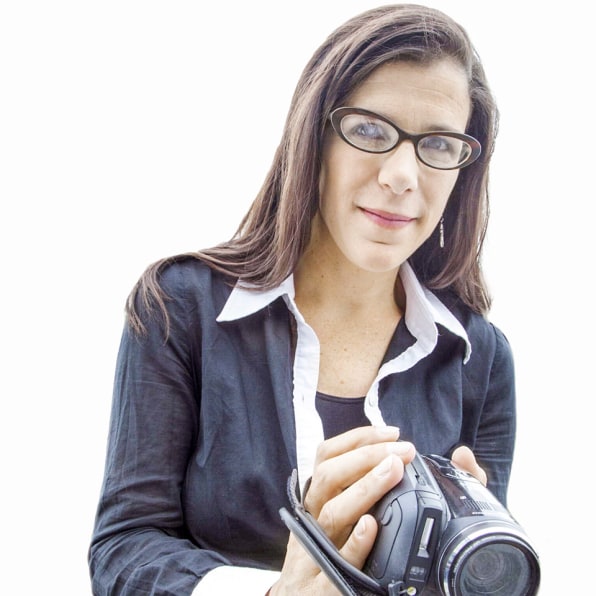 Pelosi is talking to Co.Create from her home in Manhattan, where she settled after college. But the daughter of Congresswoman Nancy Pelosi grew up in San Francisco, and her heart remains there. She visits San Francisco with her family for every major holiday and all the school breaks (her young children want to move there), and the filmmaker has seen a city that was once the center of counterculture being transformed into a moneyed metropolis by an influx of tech companies ranging from Adobe to Uber. The real estate market has exploded, and while Silicon Valley's newly minted millionaires can afford to live large, poor—and middle-class residents, too—are being displaced.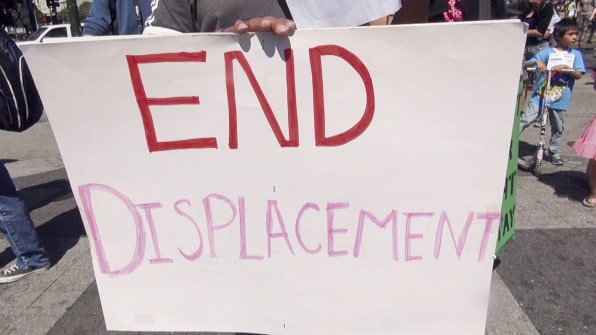 It actually took Pelosi a while to realize what was going on in her hometown. "I started noticing how everyone I knew was leaving. Growing up, a lot of my friends were musicians and artists, and I know a lot of people who are filmmakers. Those people couldn't afford to stay in the city, and I started to hear them complain about getting pushed out of San Francisco. I thought it just sounded like whining," Pelosi admits. "Then I went to see Robert Reich give a speech at Berkeley [the former Secretary of Labor is now chancellor's professor of public policy at the University of California at Berkeley and senior fellow at the Blum Center for Developing Economies], and he talked about how, for democracy and capitalism to work, we have to have rules, and they have to be fair so that people can live together in a society."
That's when Pelosi became aware that her friends were dealing with economic and political forces beyond their control, and she was inspired to make San Francisco 2.0. The 40-minute documentary, funded by HBO, shows how San Francisco is becoming a city of haves and have nots. (According to The Brookings Institution, San Francisco has the second highest rate of income inequality in the country.)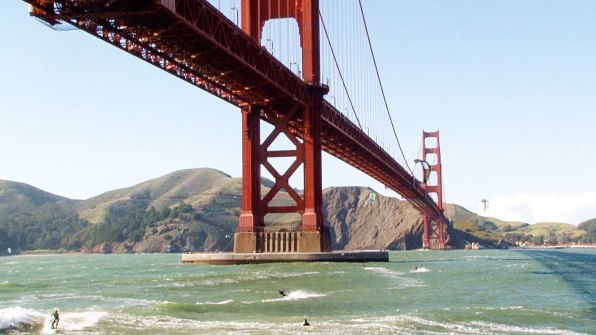 The people struggling to stay in San Francisco just can't beat the epic wave of money and entitlement that is washing over them. In the film, we meet a lifelong resident of the city's Hunters Point neighborhood who is being evicted from her home so it can be torn down and replaced with developments for the wealthy, and a middle-aged man who has been displaced from the workforce due to technological innovations and can only afford to rent a room now.
Meanwhile, life is good for the "tech bros" as Pelosi refers to them in San Francisco 2.0. They can afford high rents, and $6 cupcakes, too, and they are spoiled at the office with perks like free food and on-site gyms. Posh invite-only social clubs provide them with spaces for networking and fun.
What's particularly striking and disturbing about San Francisco 2.0 is how the young techies–at least the ones Pelosi talks to–don't seem to notice or be bothered by what's happening around them. One employee at Yahoo happily talks about living in a young bubble where there are no children or old people, and everybody is doing something extraordinary. "They're oblivious to the culture they're displacing in San Francisco. They don't see it," Pelosi says, noting, "I don't think that young tech bros are bad people. I think they're oblivious to what's going on in the city around them because they're in a bubble where they have free meals and free dry cleaning, free gyms and free everything. They don't have to engage in the outside world."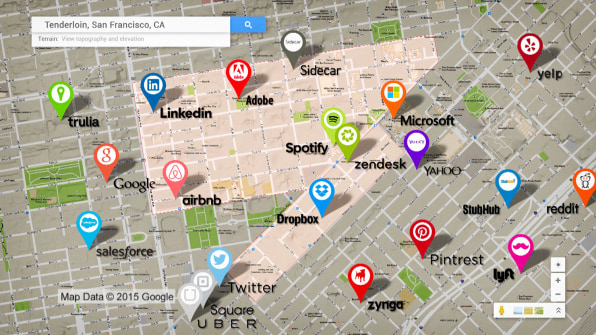 The higher-ups at the tech companies are fully aware of what's going on and the ramifications of them moving in and taking over swaths of the city. "The big tech companies obviously know that they have a PR problem because they're hiring some of the best political PR people in the business," Pelosi says. (As Fast Company reported last April, Airbnb hired Chris Lehane, a former advisor to President Clinton, as its head of global policy and public affairs.)
Pelosi got an oncamera interview with famed venture capitalist Ron Conway, who has invested in companies like Google, Pinterest and PayPal, and he acknowledged that the tech industry has created a real estate affordability issue in San Francisco. But she wasn't able to get any other tech bigwigs to discuss that problem and the others the tech invasion has caused oncamera. "I didn't feel any great need to sit down with the kings of tech. They're getting so much love from the media because they're winning right now," Pelosi says, noting that Sheila Nevins, president of HBO Documentary Films, encouraged her to give voice to the voiceless.
While the situation playing out in the movie is distressing (as well as relatable to people who live in cities like New York and London where long-time residents are being pushed out), Pelosi doesn't have an entirely negative view of the tech industry. She is confident, for example, that the tax revenue they are bringing into the city can help to pay for sorely needed improvements in the school system, and she praises Salesforce.com founder Marc Benioff for reinvesting in San Francisco, which happens to be his hometown. (Benioff, who has spoken about the need for compassionate capitalism, has donated millions to the public school system, making his most recent $6 million grant last month, and he funded a children's hospital to the tune of $200 million.)
And the tech industry has brought lots of jobs to San Francisco. When Mayor Ed Lee first began courting them, offering tax breaks to any tech firm—though the incentive is commonly referred to as the "Twitter tax break"—that would move its headquarters to or near the Tenderloin district, unemployment was at 9.5% he tells Pelosi in the film. Now, he says, San Francisco is home to 1,979 tech companies, and the unemployment rate went down to 5.2% in less than two years thanks to the 42,500 new jobs created by the tech companies. "We're happy that jobs are in San Francisco. Cities have to reinvent themselves in order to stay relevant. We all sleep with our iPhones at night, and we're all addicted to everything the tech companies are making for us, and we're grateful," Pelosi says. "But at the same time, there is a dark side of gentrification. There is a dark side to all this disruption."
In San Francisco 2.0, Pelosi doesn't present answers to the problems created by the tech takeover of her hometown, but she does ask a lot of questions that the residents and the politicians who run the city need to contemplate and answer. "There's something deeper going on here about how people co-exist and the social compact. Is there a safety net? Should there be a safety net?," Pelosi muses. "Should cities just be for rich people, or should we try and find a way to make it possible for the middle class to be able to stay in the city? And the teachers and the firefighters and the lower-income families? Shouldn't we make it so they can? That's the type of conversation I want to have."