In 1974, when Stacy DeBroff was 12 and her brother was 10, her parents died suddenly. Her mother and father were visiting relatives in New Zealand, and their Pan Am flight landed for a refueling stop. Though the plane had landed safely, a store of illegal chemicals caused it to explode. DeBroff and her brother went to live with their aunt, uncle, and cousins, "plunged into a really bad Disney B-movie," says DeBroff, with "lots of kids, lots of tension."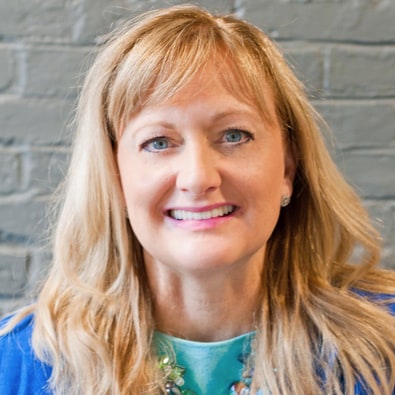 The experience was unutterably tragic, but it did give DeBroff an early clarity about how to live her life. "When something really dramatic happens–in this case, the loss of two parents I adored, you question what it is you're doing, and what it is that's really important to do," says DeBroff. "At 12, I saw people summarizing my parents' lives. And at the end of the day, people remembered them based on relationships. So as you watch a life being remembered, and as you take forward the qualities you most admire in someone you lost, it gives you an entirely different view on what you're doing professionally." More than anything, it set DeBroff on a lifelong path of asserting balance between her career and her family.
DeBroff began her career as a lawyer, founding Harvard Law School's Public Interest Advising Office in 1990. Not long after that, she began to have children: a daughter, Kyle, came along first, followed by Brooks, a son. DeBroff knew she wanted to spend more time with them, and she initially thought she had found the solution by hiring an assistant director.
But as she thought about it further, she realized an even better idea would be to have someone with whom she could share equal amounts of responsibility–someone else who could jump in and take over when DeBroff wasn't there. That's when she came up with an idea to bring to her bosses: a "job share."
What this meant was that DeBroff was willing to split her salary in half, dropping to 25-30 hours a week, while handing over half her salary to someone in her office who would work the same number of hours, sharing the title of codirector. (The assistant director she had hired would end up with that promotion; she too was looking to start a family.)
It was an unusual proposition, but DeBroff went in prepared, with a detailed summary of how it would break down and why it wouldn't cost Harvard anything. "I had to go in with bravado, confidence, and a very detailed plan." In particular, she had to assuage her bosses that "the seamlessness would take place on our side."
Harvard let her try the plan, bizarre as it seemed. Soon, it was the most normal thing. "You set it in motion, it works, then people think it's awesome and take it for granted." DeBroff learned how to keep her bosses happy by what she terms the "Wizard of Oz" strategy: you make sure to be strategically available over email and phone, projecting a larger presence than you may actually have. She stayed with Harvard Law for nearly a decade; law schools around the country formed similar offices fostering public interest work in turn.
In the late '90s, DeBroff began her second career as a parenting author and expert, writing several books and becoming an on-air fixture. This new phase required new tactics on work-life balance, with the center of gravity now being at home. "I set up a home office," she recalls. "At one point I had so many interns coming in from the local college that there was a traffic jam in my driveway."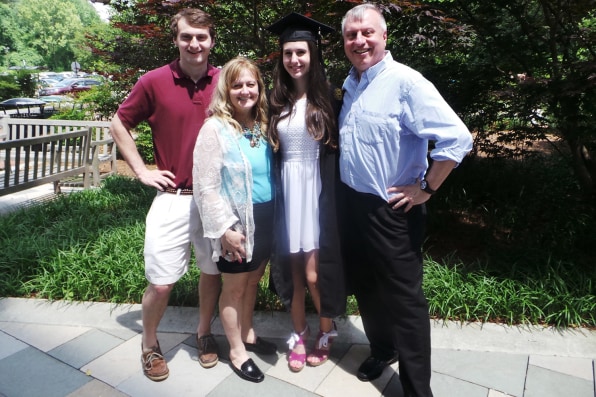 It's a point of pride for DeBroff that at first, her kids didn't even realize she was working. She laughs to recall that a second grade teacher asked her daughter to draw what her mom did during the day, and "my daughter drew me vacuuming." She recalls a funny moment where her toddler answered her work phone one day, and DeBroff had to pass it off as her "new secretary." Gradually, as her kids got older, DeBroff negotiated clearer boundaries. They knew that when an important call came in and she closed her office door, it meant something in particular: "It's really important. I'm going to be done soon, but you really can't fight with each other at that moment."
Now that her kids are college-aged and older, DeBroff has found time to be a full-time CEO, of Influence Central, a social and digital consultancy. DeBroff now pays forward her lessons in work-life balance to her employees: of the roughly one-third of her staff that have kids, almost all of them have elected for a part-time arrangement, something she wholeheartedly supports.
She counts her early and consistent push for balance as among her best decisions. The proof is in the pudding: "My kids are just awesome people. I adore their company. My daughter said to me yesterday: 'Mom, I just need to tell you, you really are my best friend,'" she says. She goes on: "I think that, inspired by the tragedy of losing my parents, I really have been able to live the life I most wanted to. Achieving work-life balance, and being able to raise kids who are so joyous, has really been the ultimate tribute to my parents."