Sometimes you have to go away in order to come back. Unless you're Mary Steenburgen, in which case you apparently have a steady stream of well-received performances for 30-plus years and then become inescapable.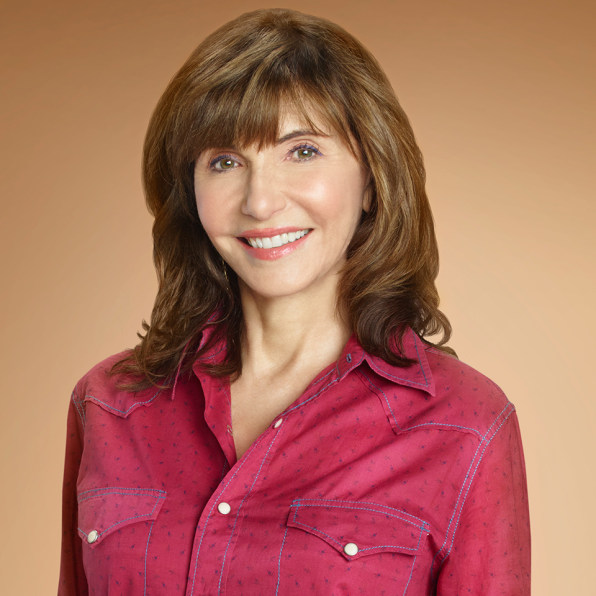 Mary Steenburgen is everywhere in 2015. That's her in the Duplass brothers's boho California family dram-com, Togetherness. There she is on Will Forte's bonkers leftfield hit, Last Man On Earth. That Wimbledon spoof Andy Samberg was in on HBO, 7 Days In Hell? Yep, she puts in an appearance. Third season of Orange Is The New Black? Ladies and gentleman, Mary Steenburgen is the new black.
"I wouldn't have planned it this way," the actress says. "Because I ended up doing multiple shows at once, including one that shot in New York and one that shot in LA, which overlapped for a while. But I'm blessed with a lot of energy so I didn't mind."
What looks to be a team of agents's full court press to get Steenburgen into as many relevant projects in as short a time as possible, she simply attributes to a confluence of a lot of interesting roles coming up at once.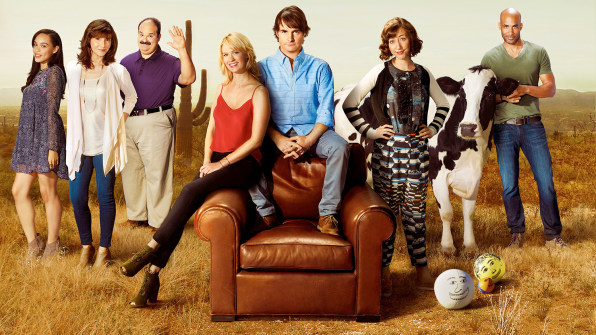 "I have never had any success in planning my life, really," she says. "I don't know how I could plan my career. I can't really explain it other than I think it's like the golden age for television and people thought of me for these nice things and I just felt really lucky and I threw myself into each one of them as if it were the only one. So I don't know why or how it happened but I'm really grateful."
Obviously, that's not all there is to it, though. Creators like the Duplass brothers and Will Forte didn't just pull the actress's name out of a casting pool and give her an audition. There's just something about Mary Steenburgen that strikes the right note in comedy, drama, and everything in between. (Hello there, Orange Is The New Black.) She can do new age hippie, plucky firebrand, or kind-hearted socialite–and she's done them all this year. And as a seasoned vet, she gives the impression she could do them all while standing on her head.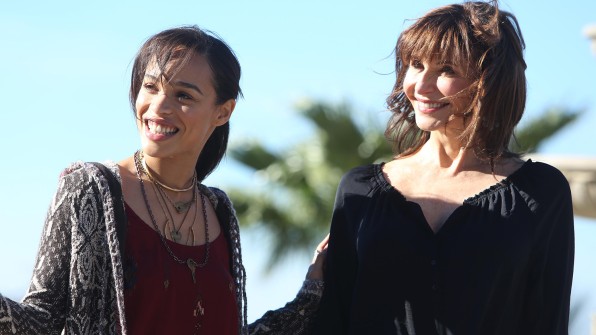 Aside from the shows mentioned above, Steenburgen also had a featured role in this year's final season of the Elmore Leonard adaptation Justified, this month's outdoorsy Robert Redford comedy, A Walk In The Woods, and Demetri Martin's as-yet-unreleased directorial debut, Dean. As many projects as she takes on, though, she also must have a knack for choosing which ones to politely decline.
"I am lucky enough not to have to take jobs unless I love the material," she says. "There's something inside of me that just connects or doesn't connect with the project. I care about the character, but I've learned over the years that it's almost more important to care about the totality of the piece that you're in than it is to worry so much about the character, unless I just don't relate to her or understand intuitively how to play her. But first and foremost is always: Who am I gonna be swimmin' with and what's the tone?"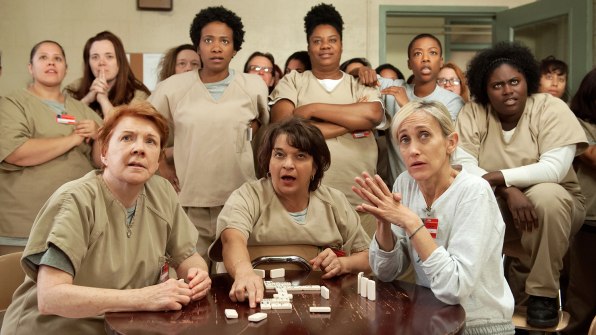 For Orange Is The New Black, Steenburgen appreciated the originality of the project, and the dark and edgy overtones creator Jenji Kohan brought to the comedy. With Togetherness, she was attracted to the Duplass's singular, warts and all vision of modern relationships with family members and the people you're married to. (Although she developed a gift for improvisation through her years on Curb Your Enthusiasm, she claims the appeal of Togetherness was mostly on the page.) And then there's Last Man On Earth, the show that married Will Forte's oddball sensibilities with Phil Lord and Christopher Miller's cinematic aesthetic.
"Last Man On Earth is just one of the most original projects I've ever been involved with," Steenburgen says. "Will Forte is one of the most creative souls I've ever encountered by far, and the writers were there and willing at any moment to work with you to explore avenues of creativity."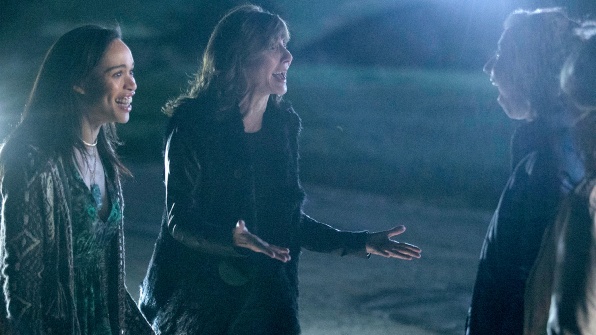 For instance, during the Last Man shoot, there was a day where the episode called for a sad song and someone suggested Chopin's Death March. As the conversation went toward which recording of the song to use, Steenburgen mentioned that she had an accordion in her car and was only too happy to retrieve it. By the afternoon, her character had pulled an accordion out from behind the sofa and started playing Chopin's Death March at a rather sad moment in the episode–made less sad, of course, by the sight gag of the actress playing it on accordion.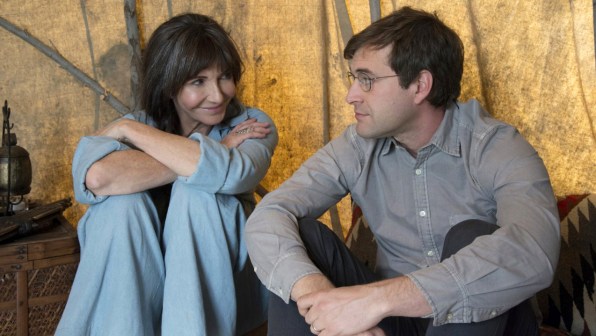 Make no mistake, though, Mary Steenburgen takes music very seriously. There was a reason, after all, why she just happened to have an accordion in her car. She writes music for Universal Studios, and enjoys collaborating with musicians whenever she can–including Justin Timberlake, a personal friend with whom she's played and talked about music for hours.
"We [she and husband Ted Danson] have a home in Nashville where I go to write with the amazing musicians there," Steenburgen says. "I love writing music. I've never been able to write a movie script. I respect that skill so much, but it's not been the way my brain works. But for some reason I've learned to write music and its important to me to express myself that way."
Among her upcoming projects is a movie with Jason Sudeikis and Jessica Biel that Biel produced, The Devil and the Deep Blue Sea, and the indie drama Katie Says Goodbye, directed by Wayne Roberts. After that, well, it's anybody's guess what will be the next thing that inspires her.
"The fact that this kind of spontaneous creativity is available to me is a heavenly thing," Steenburgen says. "That's me at my happiest, because I think I'm in this at this point because I love creativity, I love scaring myself, I love challenging myself, and I love trying to do what I'm afraid I can't do."
Lately, however, it seems as though what she can't do might not exist.