Let's be fair: most lampshades are pretty hideous, and they're permanently affixed to your lamp. The Interlace, by Taiwanese design studio Viichen Design, looks to decouple the lampshade from your light source, instead allowing you to defuse your light any way you wish through the placement of three attractive, wire mesh screens.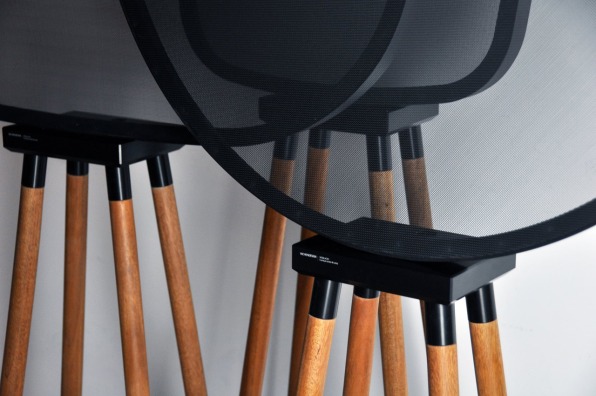 The Interlaced screen works almost like a microphone windscreen, but for light instead of sound. By putting one or more screens in front of a light, you can gently dampen it. The light passing through the mesh projects shadows. The more screens you interlace, the more you can influence the way the light diffuses through the room, like daylight seen through a screen door.
That's not an accidental similarity. According to the designer, the Interlace screen was designed after seeing the moon through a screen window in a traditional Chinese house. But the Interlace screen allows for a lot more customization of the light coming into your room than a standard screen or lampshade. There's even a filter you can place between the light and the screen to create different colors and effects.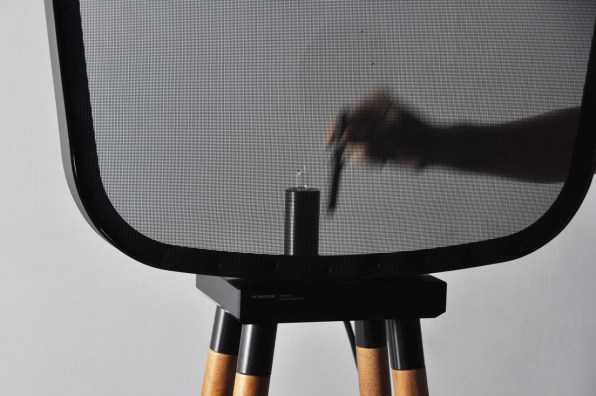 The Interlace comes in three configurations: a perfectly round screen, an oblong horizontal one, and an oblong vertical screen. Depending on how you place them around your light source, you can drastically alter the mood of your room's lighting. And just saying: the Interlace would look pretty spectacular around that giant moon lamp.