Do you need to have designers on staff to run a design-focused company? Not necessarily. In fact, there are some circumstances in which handing a few key designers ultimate power over a project can be worse than having no designers on staff at all.
Last week, Halfbrick Studios, the Australian game company responsible for Fruit Ninja and Jetpack Joyride, fired its entire design department. A report by Kotaku Australia characterized the change as one that would see Halfbrick Studios stop designing games. But Halfbrick Studio's CEO Shainiel Deo denied the report, telling Kotaku that "Halfbrick remains a design-focused company…" despite the fact it had just gotten rid of its entire design department.
Since Kotaku's report, Halfbrick Studios has gotten a bit of a drubbing in the press over the reorg. The idea that a game design company could be design focused while tying off its design department seems inherently absurd, like an architecture firm firing all its architects. So we asked two developers who work at a couple of the most design-focused game companies in the industry what they thought of Halbrick's seemingly curious move: one at Bejeweled maker PopCap Games, and one at ustwo, creators of the Escher-esque iPhone puzzler Monument Valley.
Surprisingly? Neither developer thought there was anything controversial about Halfbrick Studios' decision. In fact, while not speaking directly as representatives of their companies, their personal opinion was that what's true in most businesses is especially true in game development: Giving design its own silo can be a mistake, because in a design-focused company, everyone should be thinking about design…even if they don't have the word designer in their title.
"I think the Halfbrick controversy is a big deal mostly because people are very naive about how games are actually made," says Chris Furniss, a senior UI/UX designer at PopCap Games.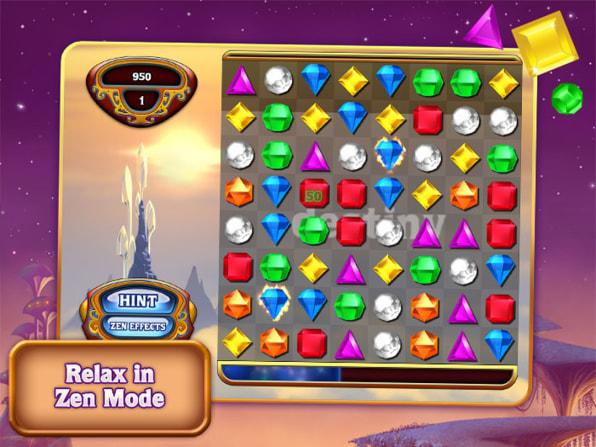 He says the idea that the games you play are the result of the singular genius of a "monolithic game designer" working in a vacuum within the company doesn't really exist. And that's been true since the beginning. Nintendo legend Shigeru Miyamoto, for example, was a pixel artist when he invented Mario as part of Donkey Kong. The arena of game design isn't unique in this: Norman Foster isn't the only architect at the firm bearing his name, and Jony Ive is widely praised for his willingness to listen to his staff. Great design ideas can come from anyone.
In game design, having "designer" in your title isn't the most important thing. Titles are fungible. As Neil McFarland, director of games for ustwo, says: "Every project needs an internal champion within the company, someone who holds the vision and pushes the team in the right direction." But that person does not necessarily have to be a designer. For Monument Valley, ustwo's "internal champion" of the project was Ken Wong, an artist by trade who had a vision for the project. He wasn't a designer, per se, yet he functioned as ustwo's internal champion for a game commonly regarded as one of the most beautiful and best designed of 2014.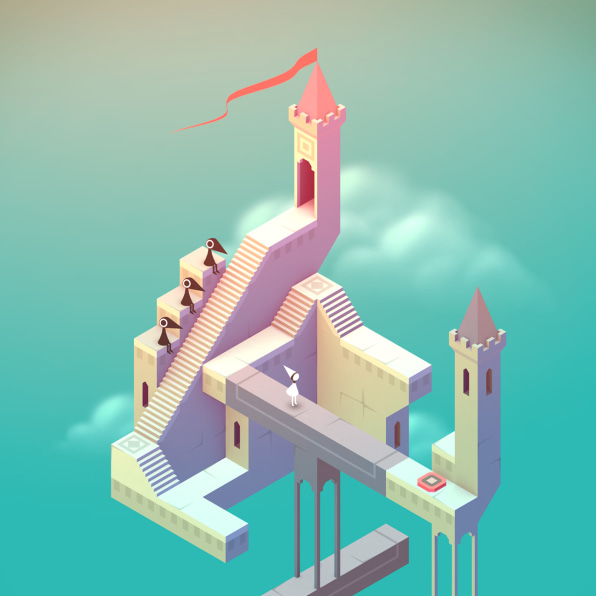 That's something that's only possible when everyone in a company is thinking about design. "It seems to me that's what Halfbrick is going for," McFarland says. "They're confident they have a staff who is well-rounded enough where anyone can be a project's vision holder, and everyone can contribute to design equally."
In other words, Halfbrick is no longer interested in running design decisions through the sole purview of two people. But still, is getting rid of your design department a bit much? McFarland says not necessarily.
"One of the problems of having dedicated designers is if the rest of your employees don't feel like they can contribute ideas," he says. That's especially true is a designer feels overly protective of their role as the ultimate arbiter of all design decisions within the company. And it's not just small developers like ustwo or Halfbrick that can find having dedicated game designers disruptive on staff. PopCap has over 400 employees, but even so, Furniss says, everyone on the team is expected to own its games' design.
"No one is an island in this industry," Furniss says. "There are no singular geniuses." Making a game is a complicated amalgam of gameplay, programming, engineering, marketing, and art: they're complicated team efforts take a lot of creativity, compromise, and communication to pull off. "That's why having one guy who handles all the design is bad," he says. "You can't have a guy on a laptop typing up a 500-page game design document in some ivory tower somewhere, expecting everyone else to get it done. You're not going to get a fun game out of that."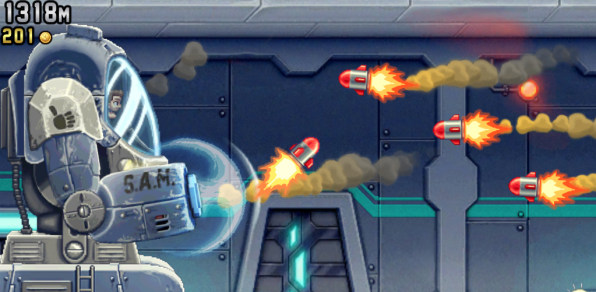 Halfbrick Studios declined to comment on this story, but from its CEO's statement on the matter to Kotaku, it certainly seems like having a pair of dedicated designers on staff was actually interfering with the company's design process, not focusing it. "[T]his change will empower everyone in our teams to contribute to design, rather than concentrate design control in the hands of a few," Deo wrote (emphasis added). "Great ideas can come from anywhere and we want to create an environment that fosters this notion."
The truth seems to be that Halfbrick didn't fire its designers. It fired the two people who were standing in the way of everyone in the company owning design together. And even out of the realm of game design, that should be a lesson to any company: good design culture isn't a hierarchical meritocracy. It's a republic. You're only a good designer if you're working with the rest of your team to deliver something great.
Edit: This article has been edited to clarify that neither developer was commenting as a direct representative on behalf of their companies.