"Every independent film is a startup," says Frank Hall Green, the debut director whose career has straddled both the tech and film worlds. In a film, just as with a startup, "You build a business plan or prospectus and you pitch investors on a risky venture that is exciting. You incorporate, you hire the best people you can, start payroll, set up insurance, legal, accounting, and office space." And you're on a venture that could last five years or more.
Wildlike, Green's first feature, comes to theaters in 18 cities and on video-on-demand today. The film tracks teenaged Mackenzie (Ella Purnell), a troubled teen who escapes an abusive uncle, fleeing into the Alaskan wilderness. There, she connects with a backpacker named Bartlett (Bruce Greenwood), who reluctantly takes her under his wing. The film delicately explores the themes of sexual abuse and what Green calls the "healing power of nature," with breathtaking photography in sites previously unseen in narrative film.
Fast Company recently caught up with Green to learn more about the relationship between business and the arts, how to negotiate filming rights in pristine places, and his grassroots approach to building buzz for the film.
Fast Company: Before you pursued filmmaking, you worked in startups.
Frank Hall Green: In the mid to late '90s, my dad was in private equity and venture capital, and he found me a job in a startup. I spent the next six years working with startups, venture capital, and investing. I got hired as a consultant to start writing business plans. We'd go in to companies at the idea stage and help them put on paper a financial model that for the first few years made sense. It was a fantastic experience in terms of studying what has to go into forming a business. When I decided to go to graduate school, I applied to both business schools and film schools, and I got into some of both. When it came time to decide, my mom said, "I certainly hope you made the right choice." I said, "No, Mom, I definitely haven't: I'm going to film school."
You spent years producing films before taking the director's chair. Did that help prepare you?
As a first-time director of an independent film, you are a producer whether you like it or not. No one is gonna care about your movie the way you do. When writing Wildlike, even though I was setting it in Alaska, I knew that having primarily two characters would be extremely advantageous to the production. And I'd been on enough sets of various sizes to know this is how many people to bring, and this is the equipment needed, to achieve this look. I even wrote a draft budget for the movie before the script was done.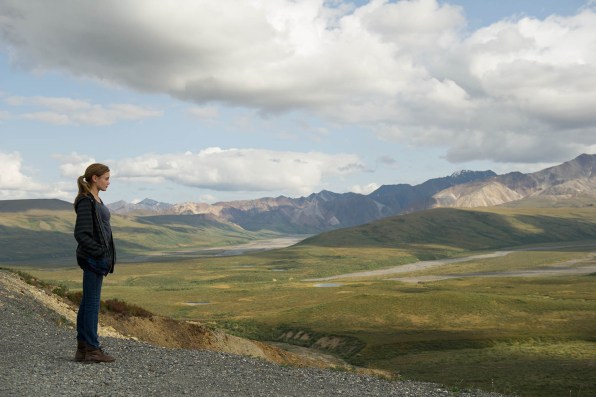 Can you talk about your decision to set the film in Alaska?
My wife and I took a big backpacking trip to Denali National Park after my first year in film school, in 2003. Years later, I decided I wanted to do a movie that was a journey, that was inherently about someone who runs away, and what comes from that, so I needed it to be a place where they could really go out and experience something fantastic. I briefly thought of the Northwest, or of Maine, or even doing something on Long Island, but none of that felt right. As soon as Alaska popped into my mind, I wrote the first draft of the script. Then I went and made what I thought would be Mackenzie's journey, revising along the way. I reached out to Denali National Park and told them I was a backpacker who believed in preservation. It was a two-year conversation. They take preservation really seriously: They don't want trails made, blades of grass bent. But two months before we shot the movie, they agreed to let us shoot there. It was the first narrative film to have shot there.
You've written about how carefully you planned this movie before you made it. You were aggressively realistic about your expectations. You didn't look at bigger-budget films for inspiration.
It's akin to a startup. A smart entrepreneur shouldn't walk into a business plan and say, "This product can be sold to everyone on earth, therefore we'll make this much money." You've got to look at what people have done before, what worked, what's realistic. I knew I was gonna be restricted to some certain budget. Then you have to, as the entrepreneur does, do everything you possibly can to get the project out there, to get your business moving and going. You're putting a lot of yourself into it, probably uprooting your social life and family to an extent, and having to figure out how you're going to work through that period financially.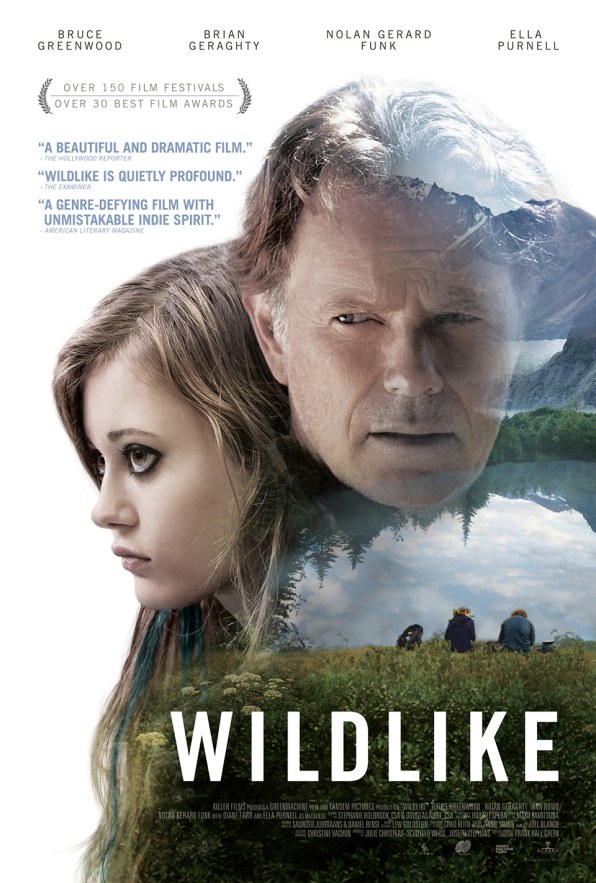 Some filmmakers think you should only aim for the top festivals, but your film has played over 150. Can you talk about your strategy for getting the film out there?
Many people make the mistake: "If I can get it into Toronto, then Magnolia will buy it and put it on 2,000 screens and everyone will hear about it." That's a really bad plan, the "If you build it, they will come" approach. Why shouldn't the film play every film festival it possibly can? We played one festival in Woodward, Oklahoma. It's famous for having a tornado come through and destroy the town in 1947. That's all it's famous for. Period. We went there and had one of the greatest audiences for Wildlike. There are people I'm still in touch with on social media there about the film coming out. One theater we're opening in is the Bear Tooth in Anchorage. They said, "If you pack the house, we'll extend the film." So we created a Facebook event for that specific screening and started reaching out on Facebook, just to Anchorage residents. We called on friends in Anchorage and said, "Look, we want to fill this house." It's a grassroots effort. You have to build it from the ground up.
---
This interview has been condensed and edited.