How do you turn dry UN-speak into something that ordinary people actually care about?
Project Everyone is an attempt to rebrand the new Global Goals for Sustainable Development–the UN's vision for ending extreme poverty and tackling climate change by 2030–so that non-wonks start talking about it.
As the project's website says:
If the goals are met, they ensure the health, safety and future of the planet for everyone on it. And their best chance of being met is if everyone on the planet is aware of them.
It's not a simple challenge, when the goals are laid out in long, wordy, and fairly inaccessible documents. Sir Richard Curtis, director of films like Love, Actually, came up with the idea of the rebrand and turned to designers at Trollbäck + Co for help.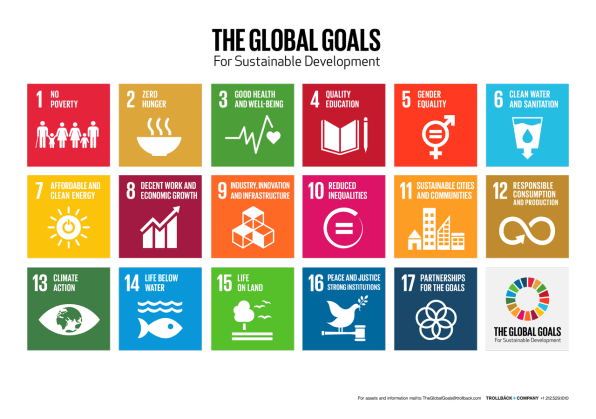 Designer Jakob Trollbäck sat down with UN staff and looked through the long list of goals, which some argued should be grouped into categories like "dignity" or "planet."
"I found this very confusing," says Trollbäck. "How could we get people to support something that abstract? Like 'I support the planet,' or 'I support prosperity.' I could find no action in this. Instead, I wanted to make the 17 existing goals relatable to everyone through copywriting and design."
The first step: giving each goal a short, positive name. The mouthful "End poverty in all its forms everywhere," became No Poverty. "Conserve and sustainably use the oceans, seas and marine resources for sustainable development" became Life Below Water.
Each goal also got a bold, colorful icon, arranged in an easy-to-read grid. "The first time we showed the new names and icons to the UN was a fantastic moment," Trollbäck says. "There was obviously a lot of feedback, but in general, everybody was so very excited to see a representation of the goals that actually not only made them seem approachable, but also very doable."
The icons themselves were a challenge: If a normal marketing campaign is targeted at a tiny demographic segment, this campaign was designed to reach all seven billion in the world. It had to be understandable for someone in Nigeria, Thailand, and Peru.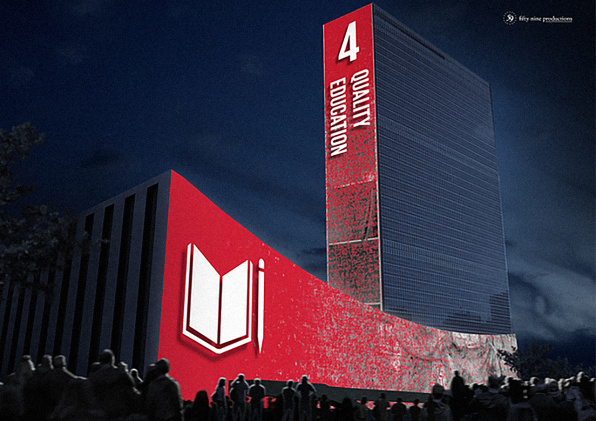 The first icon for "No Hunger"–a fork crossed with a grain of wheat–was scrapped when Trollbäck realized that many people don't use forks. The next version was tossed because the bowl looked too Western.
"We worked hard to make sure that all the design would work in different cultures," he says. The campaign launches with an event in Central Park on September 26, but will then be distributed all around the world, via radio, print ads, mobile phones, and milk cartons.
Even the name for the goals changed–originally called the "Sustainable Development Goals," the team switched to the snappier "The Global Goals."
Ultimately, the team wants to help inspire a sense of hope, and to make citizens push governments and businesses to do what they need to do to make sure the targets actually get met.
"There are so many huge and seemingly intractable problems in the world that it's easy to feel defeated or like you don't have any power to make things better," Trollbäck says. "It's not true, and we wanted to convey positivity and hopefulness. The writing, icons and the logo is there to break it down into 17 more manageable issues so people can feel a sense of agency. Everyone can help to change the world."