While this feature phone isn't "smart," it's far from dumb. It represents Punkt's ambitions to scale from a design-industry darling into full-fledged technology brand.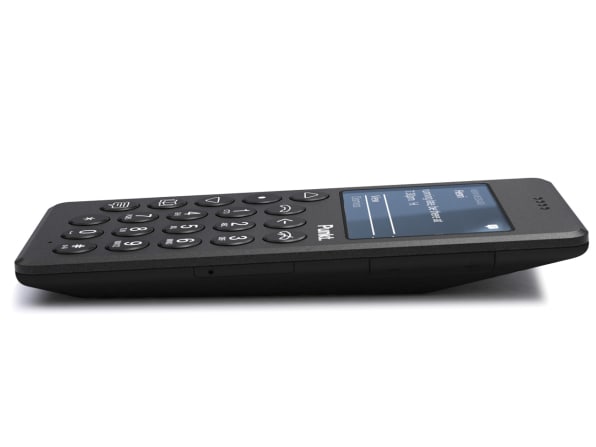 Officially launching at the London Design Festival, the phone took four years to develop and sparked a conversation about the company in the process. While Punkt has earned a reputation for clever UI and functional, well-designed products, the young brand—its first product debuted in 2011 and today it remains relatively small at nine people—hadn't communicated its perspective very well. Moreover, designing mobile phones is an entirely different animal than alarm clocks. Founder Petter Neby enlisted branding experts Method to reposition to company and find a way to strengthen and surmise its position. "We were not so clear on what we were about," he says. "We became a cute design company sitting in Switzerland. We want to reach beyond a small design crowd to be a broader brand."
Enter a philosophy of "technology tamed," the guiding mantra of the MP 01 phone, Punkt's future trajectory, an umbrella for what it's created in the past, and a phrase that's emblematic of the company's culture.
"'Technology tamed' is about this idea of renegotiating our relationship with technology," Melissa Clark, client services lead at Method's London office, says. "It's not about an all-in or all-out mentality; it was about making products that allow you to use technology as a tool, but that shouldn't dominate or overtake your life."
To that end, the MP 01 is pared back to essentials: calls, texts, alarms, and reminders. There's a contact list, speed dial, and push buttons, too. Think of it as a weekend phone—a trend that even the slickest, high-tech manufacturers have started to embrace.
Punkt has a few users in mind for the MP 01. The first is the person who makes themselves available during the day via computer, but then likes to have an unconnected, regular mobile phone. The second is one that uses a smartphone regularly, but wants to have off hours when they leave for vacation or don't want to be as reachable through email and social media (this user can get their calls forwarded to the MP 01, set up a twin SIM card to have the same number, or have an entirely different number). The third are people who don't have a life online either because they've taken a conscious stance against it or because they've never been connected (the latter is likely a generational divide).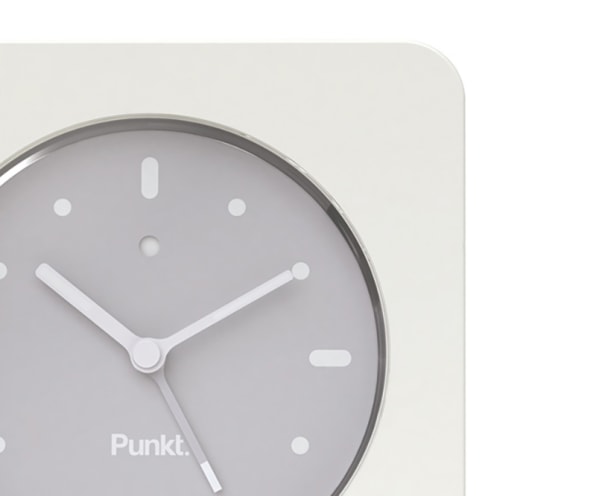 "Punkt is trying to be conscious about technology," Neby says. "It's 100 percent for technology, but thinking that we aren't engaging with technology as we should be. I tend to call Punkt's products 'instruments for modern people.' We need mobile phones, we need land lines, we need to charge other devices. We want to provide instruments that give us a little more in control of technology. The smartphones and now smartwatches are driving us more than we are driving them."
In their research, Method found that there's a growing movement for more mindful use of technology. Case in point: all of the digital detox initiatives. "I picked up this book called Alone Together by Sherry Turkle and in she asks, why are we expecting more from technology and less from each other?," Clark says. "She writes about the power of conversation and how nurturing a conversation can be. In some ways, technology is removing that intimacy from one another."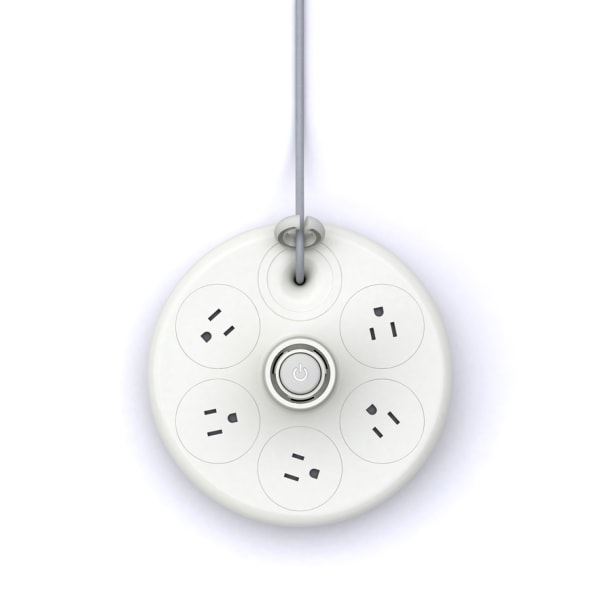 To Neby, good design relates to the function of the product, has an element of timelessness to it, plus a bit of poetry in the form—"something that talks to you underneath that rational thinking," he says. The MP01 is made from durable plastic to for better reception, has a good-sized screen, intuitive navigation through the screens, buttons that are all the same size for better visual proportions, and its body is at an eight-degree angle so that when it's used as a speakerphone, the sound reverberates off of the surface it's set against. The back has dot-shaped recesses for texture (like a golf ball) that are also symbolic of the brand's mark, a period. Jasper Morrison was the creative force behind the industrial design.
Neby has been testing the phone out all summer. "One thing I think that is interesting is you certainly make a lot more phone calls," he says. "It's so much more efficient. If you really need to say something just make a phone call rather than send an email."
Method puts Punkt's "technology tamed" culture under a larger trend for "responsible objects"—products that are more meaningful and have more value to their users, not just more features.
"Responsible objects are objects that are conscious about their use," Neby says.
Clark chimes in: "When you're making objects or products that are taking away from day to day lives, that are becoming invasive and obsessive, is that good design?"
Punkt is building on the momentum from the rebranding and phone launch and plans to debut a product in the connected device realm next.