When Douglas Merrill founded ZestFinance and began to think about the culture he wanted to install there, he thought back to his years as Google's CIO, from 2003 to 2008.
Google, he says, had had "an interesting historical slope" when it came to work-life balance. At first, there hadn't been much of it. But then a few "key cultural avatars"–namely Susan Wojcicki and Sheryl Sandberg–had children, he recalls. Gradually, the culture shifted toward one more respectful of work-life mix, he says, but it took a while.
Merrill had looked on as a "disinterested party" at the time because he didn't have kids yet himself. But he did note a lesson: It's really tough "to materially move cultures once they're heavily enshrined."
So when he founded ZestFinance—an event roughly coinciding with the birth of his first child, Elisabette—Merrill asked himself a question: "I wanted to look at the nice path Google was going down and say, 'Where would they be at now if they had started thinking this was key?'"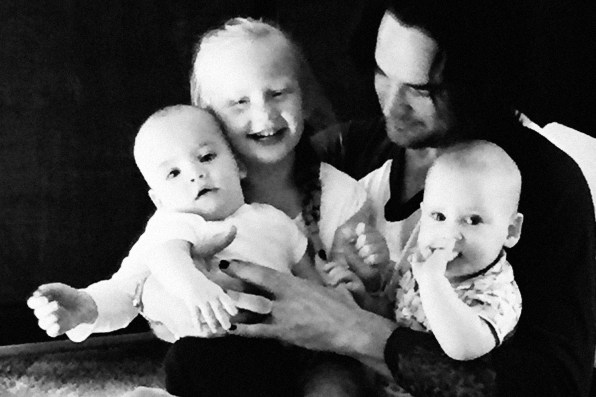 There was one popular option that Merrill nonetheless knew wouldn't work for ZestFinance: a work-from-home culture. "So much of what we do involves a lot of cross-talk communication, which is hard to do when you're not at the office."
If the solution wasn't to bring the workweek home, then maybe the solution was to bring a bit of home to the workweek. Merrill began to think about "the notion of playdates," he says.
The phrase alone appealed to him, with its notion of appointed times. "My schedule dominates me," he confesses; his Google Calendar is king. But while other busy people through history have often scheduled time with kids, Merrill added a new twist: Why shouldn't these playdates occur right smack in the middle of the workday?
So he tried it one day. He went home to play with his daughter in the middle of the day. Then he came back to finish his work.
The world didn't end. The company didn't fold. Far from it: Its CEO returned to the office more energized, more productive.
Now, the notion of midweek playdates is enshrined at the company. (And Merrill and his wife had now-11-month-old twins, Emile and Etienne.) "It's a big part of the culture here. People go home to play with their kids. Not just me or the executives. Everybody." He tells his employees: "You're working to grow and maintain your life. You're not living to grow and maintain your work." Realizing how that sounds, he adds with slight embarrassment: "That's my bumper sticker."
Many CEOs talk a big game about the benefits extended to their employees, when the reality is less rosy. So when Merrill says that one way the playdate culture is promoted is by giving employees unlimited vacation days, I quickly ask how many they tend to take in practice since the practice is controversial. "We don't bother asking people to report that," he said, leading me to think I'd caught him in an evasion. But then he said, "Hang on a second," and called out to someone nearby.
"How many vacation days did you take last year?" he asked.
"Twenty-five," came back a voice.
Twenty-five days of vacation? Surely that was another big shot speaking—the CFO or COO?
"That was my assistant," Merrill said. "It's a semi-random data point, but I think it's a pretty good one."
So how does Merrill make sure the privileges he enjoys himself are also enjoyed by his employees? It requires mindful management decisions. For one thing, he makes his own calendar publicly accessible by everyone, so they can see the playdates he's scheduled during the week, thus normalizing and publicizing the idea. And at the daily lunches the company takes together, Merrill makes a point of rotating where he sits, encouraging employees to go have a playdate, pick up a son at school, or take a daughter to the park.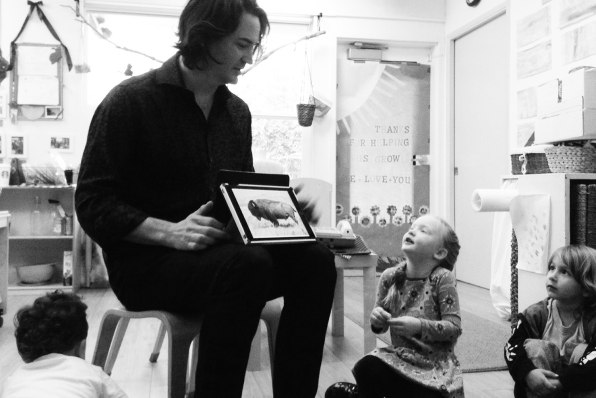 Another technique: Merrill's hiring strategies focus on "radical diversity," and one decision he's made is to ensure there are a few "loud talkers" in every department: people who are likely to raise issues and pressure management. If a subtle pressure to not take playdates were to ever trickle into one department, it's a safe bet one of these loud talkers would take up the issue. Finally, Merrill makes it a policy to ignore emails that come from anyone on vacation.
Merrill is certainly enjoying his own culture: In the past few weeks, he's taken his kids to the zoo twice, the beach once. He's also gone to a class called "Messy Art," which involves a room covered in plastic, and sounds like something between a painting class and mud wrestling. "It's hilarious," he says.
He's pleased to have built a culture where, he says: "It's okay to do stuff in the middle of the day, in the middle of the week. It's okay to have a life."