Flower delivery entrepreneur Christina Stembel isn't looking for candlelight and chocolates from her husband Neil on Valentine's Day. Instead, she'd prefer a willingness to work the overtime shift at her 4,000-square-foot studio in San Francisco's flower district.
"He came last year and helped unpack orchard boxes," she says. "That was his love language that night."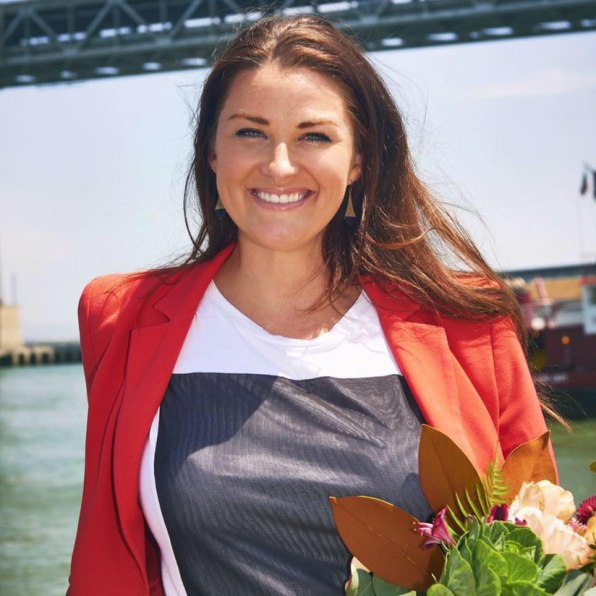 Stembel, an Indiana native who grew up on a soybean farm, quit her job at Stanford to found Farmgirl Flowers in 2010. She had no experience in the $4 billion online flower industry, but was dissatisfied with the cookie-cutter bouquets assembled from imported stems that were being sold by industry heavyweights like FTD and 1-800-Flowers. With Farmgirl, she cultivated a more natural, delicate aesthetic, using stems grown on U.S. soil. To keep costs in check, she offers just one design per day, in three different sizes. The flower varietals vary, but the formula is consistent: neutrals and muted tones, accented with a bold brushstroke of color.
"A modern aesthetic used to be 12 white roses lined up in a cube," she says. "Now, that's not modern. People want a more romantic feel."
Increasingly, consumers also want locally sourced products that reflect the current season—a preference that Stembel believes should extend to flowers. "I remember eating at a farm-to-table restaurant while I was working on the [Farmgirl] business plan," she says. "They were telling me where all the food was from, but the flowers on the table were carnations from South America."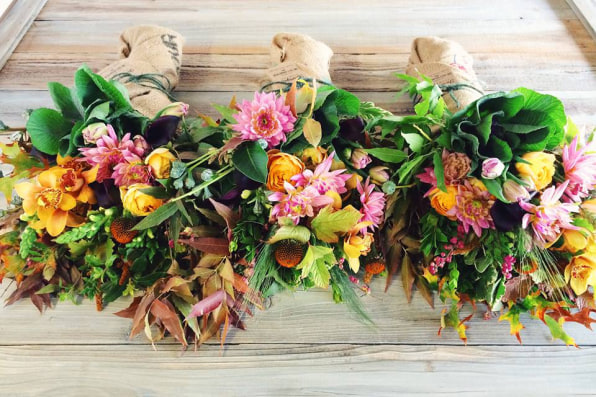 The intuition that informed her brand positioning has paid off. Five years in, Stembel has bootstrapped her way to over $4 million in projected 2015 revenue. Now, as Farmgirl expands from bike courier delivery in San Francisco to shipping nationwide, she is scouting locations for an East Coast distribution center and experimenting with nonperishable product lines, like a birthday box.
Stembel's supplier relationships and customer data provide her with some measure of defensibility, but other flower delivery startups, sensing an opportunity to disrupt a stagnant industry, are hot on her heels. BloomThat, a Y Combinator graduate with an aesthetic similar to Farmgirl's, has raised $7.6 million. BloomNation, a marketplace and SaaS platform for independent florists, has raised $7.15 million. The Bouqs Company, a cut-to-order delivery service based in Los Angeles, has raised $7.1 million. And Ode à la Rose, a rose bouquet specialist, and UrbanStems, have made a mark in the Northeast.
Stembel is undeterred, even after losing a trademark battle with BloomThat, which she contends copied her packaging. "You think the flower industry is a green industry? It's not. There's so much plastic and waste." She wraps her bouquets in recycled burlap from coffee shops like Peet's—a finishing touch that BloomThat, which launched in 2013, has also adopted.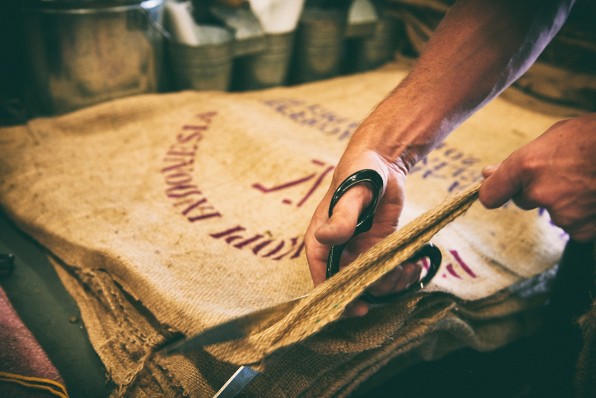 "Ultimately we want to build the best experience for our customers," says Matthew Schwab, cofounder of BloomThat. "We're here to inspire a new generation of consumer to be more thoughtful." The BloomThat brand, he says, is "fun and approachable, a little flirtatious." Bouquets arrive wrapped in burlap, tied with a checkered ribbon in the company's signature orange and white.
Schwab, who previously worked on Apple advertising campaigns, is well-versed in Silicon Valley's startup vernacular—fun experiences, vertical integration. "We use the term 'magic' a lot—bringing the word 'magic' to the experience of flowers," he says.
BloomNation shares a similar philosophy. Cofounder David Daneshgar, a former professional poker player, has been traveling the country in order to add to the company's 1,600 active sellers, all local florists. On a recent Tuesday he arrived in Astoria, Queens, armed with a pitch deck and dressed in a slim-fitting branded T-shirt ("Always be blooming").
"The best thing for the industry is for the end customer to have a good experience," he tells the 20 assembled guests, a mix of florists and distributors, as the subway rattled overhead. Daneshgar points to signals of BloomNation's credibility, including investors like Andreessen Horowitz and developers with Amazon pedigrees. But those Silicon Valley bonafides fall on more than one set of stubborn ears: What if the customer just wants a dozen roses? And why isn't the florist's name more prominently displayed in BloomNation search results?
"People are substituting out of flowers, that's the bigger problem," he implores.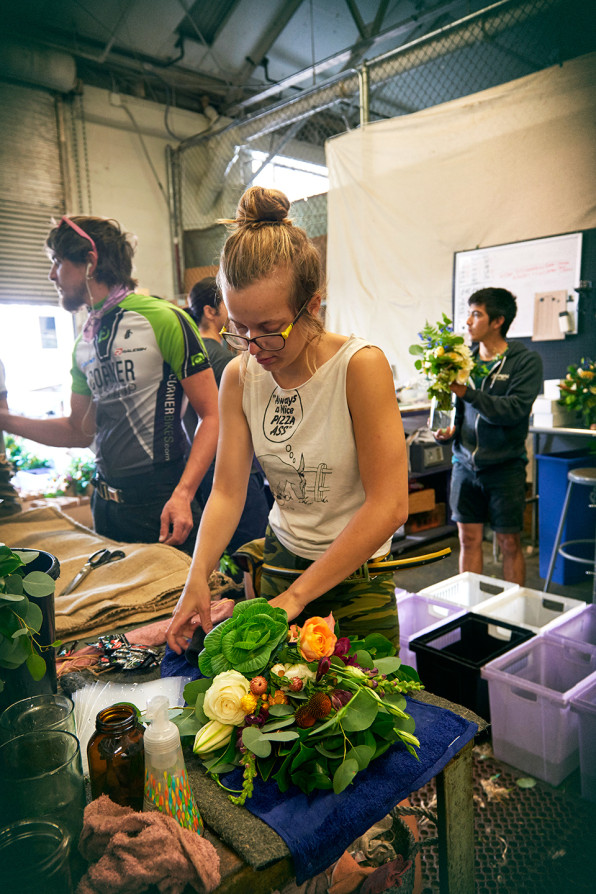 That's no surprise to Stembel. She sees the industry's overall malaise as a symptom of male leaders out of sync with the preferences of predominantly female customers. "Women are the ones that buy flowers, and the big companies are all owned by men," she says. "Men buy flowers at Valentine's Day, that's it." At the end of February, women buyers typically comprise around 60% of her orders. By the end of year, it's closer to 80%. "Guys want a huge arrangement; they would rather have all sunflowers. And women would rather have a smaller arrangement of garden roses and peonies, things that are smaller and more delicate but beautiful."
Rebecca Paynter Higgins, a longtime Farmgirl customer, buys a bouquet once a month. "Her flowers look like they've been picked from a perfectly curated garden in your backyard," she says of Stembel's designs. "Everything is really in the details."
I went for a stroll through Manhattan's flower district with Stembel earlier this fall, hoping to see those details through her eyes. Stembel, looking the part of the polished farm girl in a magenta blouse, jeans, and fishtail braid, seems to pick up momentum as we waded through the greens and blooms on 28th Street. Magnolia, oak, eucalyptus, and then peonies, dahlias, lilies—she points to each in turn, explaining how she designs bouquets to include flowers that peak at different rates, extending the lifespan of the arrangement. (It doesn't hurt that Farmgirl bouquets are delivered three or four days after picking, versus the week or more typical of imported bouquets.)
There's a hint of perfume as water puddles near our feet. "I think it's hilarious when people think it's a glamorous job," she says, turning a critical eye to the ornamental kale. "I'm dirty, all day. But it's fun, and I learn a lot."