When Susan Tynan was pregnant for the first time, she remembers going to a party and asking a friend, "When you have a child, do you have to put all your dreams for the future on your child, or do you get to keep some dreams for yourself?"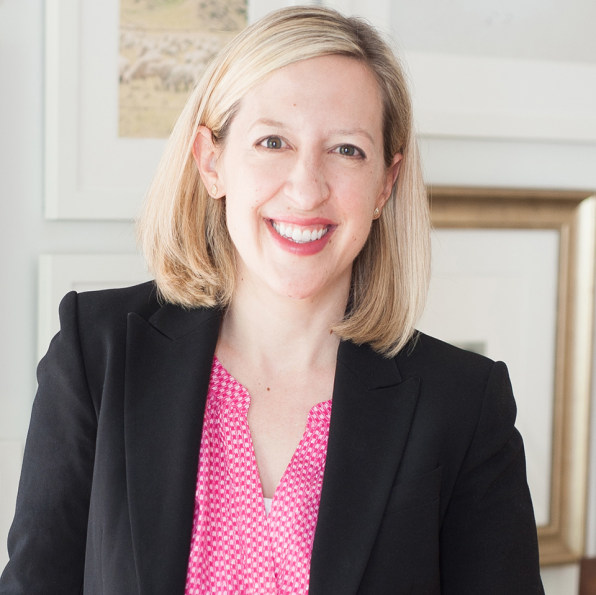 She was hoping for some reassurance that she really could balance a family and a stimulating career. But she was sorely disappointed. All around her, people told her that having children would make it impossible for her to do all the things she wanted to do with her life, which included starting a business.
"People definitely give more risk-averse advice to women," Tynan says. "I am so sick of the image of the harried new mom whose life is in chaos. You see it on TV, and people love talking about how impossible it is to have a life with kids."
From Tynan's perspective, the dominant narrative in society is that children require compromise and sacrifice, so women shouldn't focus on their own dreams. Tynan wasn't opposed to sacrifice, but she did have a problem with people telling her what she could or couldn't accomplish when it came to her own life. So when her daughters were one and four, she decided to go against all the advice and start her business. Her plan was to launch an online framing company, Framebridge, that allows customers to send in prints or canvases and have them sent back professionally framed for a fraction of what brick-and-mortar stores charge.
"I passionately believed in this idea, and the initial investors I spoke with believed there was a market for this service," Tynan says. "So I decided to take the plunge." But Tynan wasn't foolhardy about it. She put some structures in place to make sure that she could give both her children and her career her best.
While Tynan was willing to ignore what friends and acquaintances thought about her plan to launch a startup with two small children, she did care that her family was onboard. She particularly needed the support of her husband, whom she met while they were both students at Harvard Business School and who works in private equity. "I often joke that he knew what he was getting into when he married me," she says. "But when I started Framebridge, I knew that I would need to rely on him to back me up when the demands of my business made it impossible for me to come home on time."
Thankfully, he was very excited about Framebridge and committed to providing all the help he could. But Tynan realized that if her startup was going to work, she would need more than he alone could deliver. She enlisted the help of her parents, who were willing to fly in to help out whenever necessary. And crucially, Tynan hired a nanny whom she trusted. "I have so much respect for our nanny, who is a kind, trustworthy person and an excellent role model to my daughters," she says. "I treat her like a trusted colleague. We also make sure that our kids show her respect."
Having a network of support helped Tynan pursue her business, but it also required her to give up some control. She had to accept that she would not be her children's primary caregiver, which can be a difficult thing for a mother to swallow.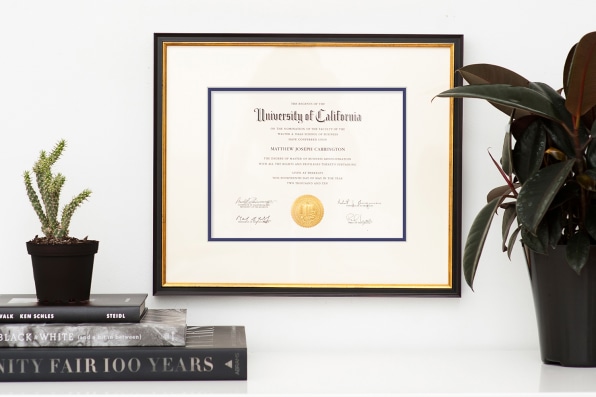 Tynan's biggest—and most important—supporters are perhaps her two daughters themselves. She talks to them regularly about what she does, sharing details about the nuts and bolts of daily life and who her coworkers are. "They are three and six right now, and they ask me every day whether I am going to the office or a production facility," she says. "They know mom makes picture frames and they know mom is the 'boss of the work.'"
It's been enormously gratifying to Tynan that her children now believe that they have a right to their own career dreams. One day, her six-year-old said that when she grows up she might one day also want to be the "boss of the work."
On the flip side, Tynan lets her colleagues know that her children are a top priority. While she does not have a totally flexible schedule, she ensures that she is available to her daughters on important occasions like the first day of school. Tynan is good at compartmentalizing, ensuring that she is totally devoted to them when she's off-duty. "It is very clear to them that I love spending time with them and I am delighted to see them when I get home," she says. She makes the most of every possible moment they are together, whether it is cooking dinner together on Sunday night or going to the park.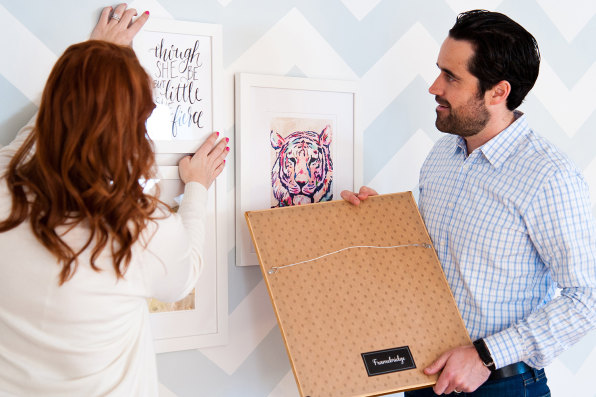 So has she proved her naysayers wrong? She hopes so. "When I first embarked on this business, everybody expressed concern about how it would affect my family," she says. "Nobody seemed to believe me when I said, 'I've got this. I'm going to make this work.'"
To Tynan, the most important metric is her children themselves. She's constantly aware of how they are doing, checking to make sure they seem well-adjusted and happy. And so far, everything seems to be running smoothly; Tynan is open to changing her approach to work and family life if things begin going awry or if one of her daughters needs more support.
Ultimately, Tynan has become an expert at ignoring the many voices that tell women that they cannot have fulfilling, demanding careers and be good parents. She believes that establishing a work-life balance is a very personal endeavor and that each family must figure out a pattern that works for them. This is why she feels the need to include the caveat that she doesn't judge other people's decisions; she's just trying to figure out what will work for her. "You need to have confidence in the new traditions you are creating for your own family," she says. "I believe that any family member who is doing something that makes them happy is a better family member."