While introducing the new Apple TV yesterday, Tim Cook actually said, "The TV experience itself hasn't changed that much in decades." I don't know what television he's been watching. My TV could be a laptop, or a phone or an iPad. When I watch an actual television, it's through an Internet connection to a video-streaming box called Roku. For me, "cable" is the thing that plugs into the back of my modem. And a lot of my favorite shows are from online networks like Netflix and Amazon Prime, not CBS (although CBS also has an app).
Likewise divorced from reality is the notion that the new Apple TV (starting at $149) is a "first" in any way. "We believe the future of TV [dramatic pause] is apps," Cook continued. Well, my Roku already has thousands of them.
"There's a number of things that [Apple] announced today that are not firsts for the industry," says John Buffone, an analyst who covers the online TV business for research firm NPD. Among them are streaming device apps (and an app store for them), universal search across those apps, voice control, games, and even a Bluetooth remote that doesn't need to be pointed at the box to work.
In fact, Apple just ripped off Roku as blatantly as Android ripped off iOS. But Apple has built by far the best Roku Player ever. It also one-upped the Amazon Fire TV and its previous Apple TV version, which both began as Roku wannabes. (The original Apple TV, which predates Roku, was a far different animal based on downloads rather than streaming.) Yet despite–or perhaps because of–being a copycat, Apple has a very good chance of winning the Internet-streaming box war.
The reason: apps, and more specifically iOS apps. Roku, originally an offshoot of Netflix that sold its first player in 2008, also has apps–more than 2,000 of them. In comparison, iOS has about 1.5 million.
And not all of Roku's apps are winners. Beyond the big streaming sites like Amazon (currently forbidden from Apple TV), Netflix, Hulu, Crackle and similar are lots of super-niche offerings, like arts and crafts channels and one replaying sermons from a church in North Carolina. The dearth of hot options beyond streaming is not necessarily a big deal for a streaming box. "To date, consumers haven't leveraged a lot of the non streaming-video apps on connected TVs," says Buffone, who surveys thousands of TV watchers four times per year.
But Apple has a track record of getting people to want something they never knew they wanted–by making it really appealing. Apple is branding the operating system of its new box tvOS, but it is based on the iOS running hundreds of millions of iPhones and iPads. And Apple is setting the connected TV stage to go way beyond basic streaming, demonstrating apps for Airbnb and Gilt, for example.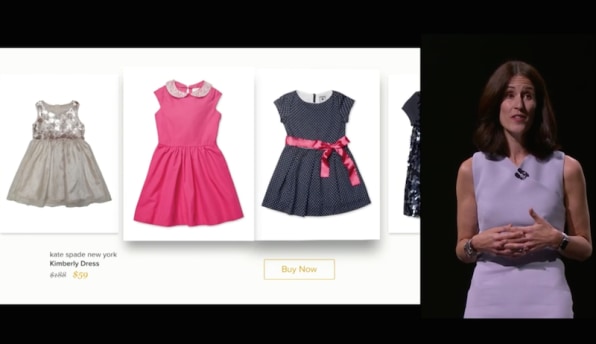 Games could be a huge advantage for the new Apple TV. Not that it hasn't been tried before, just not very well. Roku has a meager 118 titles (including multiple versions of mah-jongg) with few big names. That said, Roku lost the ubiquitous Angry Birds game license last year. I think even toasters play Angry Birds nowadays (even though that game may be waning in popularity). For its part, Apple is launching with blockbuster games such as Guitar Hero.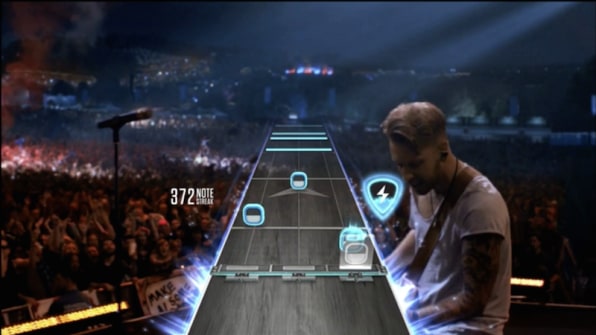 Amazon has made a bigger push for games on its Fire TV, but these have to be adapted from titles developed for the Fire OS, a forked version of Android that runs on its Kindle Fire tablets. If you had trouble following the previous sentence, that illustrates perfectly how convoluted the gaming situation is for Fire TV.
From Fire TV, as well as Roku, Apple ripped off voice search by integrating Siri. (The new remote control for Apple TV is called the Siri Remote.) But people know what they are getting with Siri, which has practically become a person in popular culture. Extending Siri from their phones to their TVs feels like a natural move. Anyone who has used voice commands on an iPhone, or an Android Phone, will immediately know what to do.
There's one obvious thing that could hamper Apple TV: price. A Chromecast streaming stick costs $35, and Roku's players start at $50. The new Apple TV runs from $149 (for 32 GB of storage) to $199 (for 64 GB). An entire 32-inch television running Roku's operating system costs $199.
But again, Apple has a way of convincing people they need something, and that they should pay more for it. After all, Apple has already sold 25 million of its previous Apple TV versions, at an original price of $99 for something that did less than Roku and far less than the new Apple TV.
Like smartphones half a decade ago, streaming TV boxes is a young industry with a lot of room for growth beyond the early adopters. If the Apple TV experience is way slicker and more inviting than that of devices already out there, it could be enough to encourage the next wave of streaming customers.