Armed with a few supplies, two weeks time, and a wealth of ideas, 18 designers descended on the Swedish island of Gotland and built their dream campsite. Hailing from all across Europe and practicing an array of disciplines—from product design to biology and mathematics—the group riffed on the landscape and crafted tents, hand-dyed sails, a hot tub and more all in the spirit of collaboration. Designers on Holiday is the ultimate—albeit all-too-twee—rustic summer getaway.
The London creative studio Featuring Featuring hosted the event with the prompt to design all the amenities you'd need for a fun two weeks in the wild. "The campsite acts as a hub for creative activities of all shapes and sizes," the website states. "Designers are encouraged to collaborate, share, and teach one another tricks of their trade."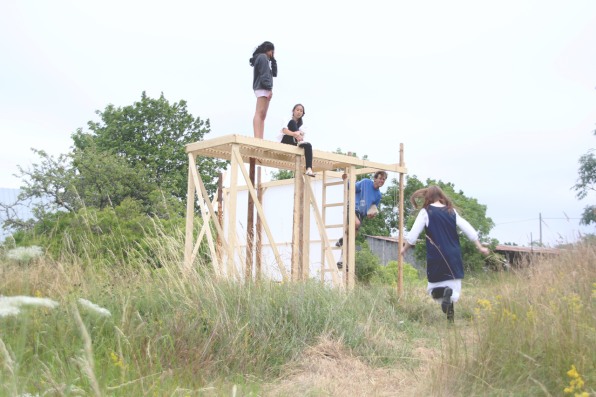 First comes the need for shelter, so the designers built tent platforms and draped fabric over the A-frames. Food is another essential, so enter the pizza oven. And you gotta find a way to pass the time, so some designers mined the site for materials that could be ground up into pigments, like terra cotta, for art projects. There's a sauna clad in charred wood for relaxing away from all that hard work and natural soaps scented with botanicals culled from the island to get yourself squeaky clean.
As a closing ceremony of sorts—the project took place July 8–22—the designers invited visitors to tour the grounds and experience the site. While your next #glamping adventure might not be as homespun, you can check out the projects for inspiration in the slide show above.