As inequality has grown over the last several decades, the United States has become a nation where a few are making it, and the many are being left behind. Poverty and elite wealth are in. The working middle class is out. From Occupy Wall Street and Black Lives Matter to the improbable celebrity of economist Thomas Piketty and Vermont Senator Bernie Sanders, there's a deepening consensus that this trend isn't sustainable–not if America is to stay a thriving, democratic, and globally-competitive nation. President Obama calls growing inequality "defining challenge of our time."
Talk about the problem of rising inequality is getting louder, but at Co.Exist, we like to focus mostly on what can be done about it. This week, we're presenting stories that, taken together, offer an in-depth discussion of how to achieve a more fair society, one in which a person born at the bottom isn't doomed there for life. These ideas cover topics such as how college can be made more affordable and neighborhoods can be less segregated, and more radical ideas, like a universal basic income for all.
Still, talk about problems is cheap, and talk about the many possible solutions is only slightly less cheap. It's making any of these ideas a reality that requires the collective creativity and will of citizens, communities, leaders, and innovators around the globe. We hope, after reading these stories, you get motivated to start working on it yourself. – Jessica Leber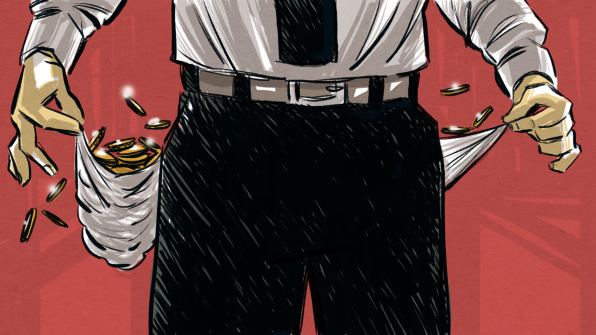 By Ben Schiller
If you're going to talk about solutions to inequality in America and globally and don't want to piss anyone off, one of the best things to talk about is skills and education. Workforce training and college affordability are popular topics partly because they work (sometimes) and partly because they go nowhere near the red/blue sore-points of the body politic. No wonder getting more skills and education to people–opening up opportunity–is the preferred thing for polite politicians, policy wonks, business people, and the great bipartisan middle of America to discuss.
But it's arguable if "skills and education" is really a sufficient response to the inequality problem, which has been growing. We've seen spiraling incomes at the top-end (the 1%) and, more importantly, long-term stagnation in many workers' wages. Given the divergence, we may need policies that go beyond the ones tried before–and that continue to not solve the problem.
---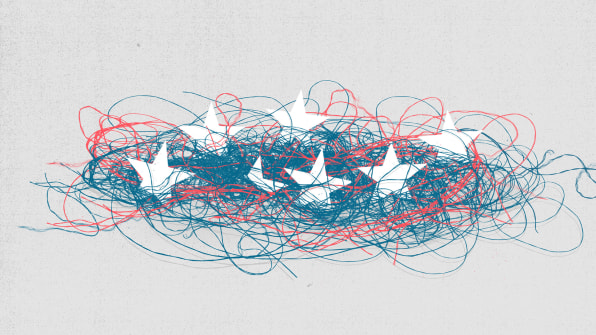 By Adele Peters
Look at a list of rags-to-riches billionaires, from Oprah to Starbucks CEO Howard Schultz, from immigrant investor George Soros to Jay-Z, and you'll see a common thread. They all, by definition, made it. Hence, their classic American stories are self-fulfilling tales that allows them to package stories about their hustle and hard-won riches as an example to others.
While their biographies are inspiring, and are frequently touted in business self-help advice, they don't represent the stories of most Americans. They are hold-overs of an era past.
---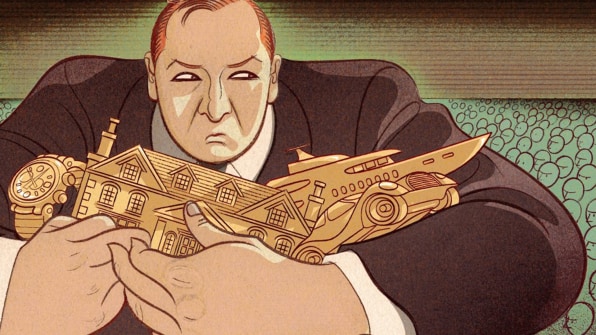 By Ben Schiller
Inequality is inevitable in a market economy like America's. There is unequal income and wealth because people are different. They're competing. Some people want to work harder, they apply themselves better, or they acquire more skills that allow them to climb the ladder. Others are purely lucky. And some inequality is a good thing: These differences are what make people want to go to college, compete for jobs, suck up to their bosses, create new inventions and businesses, and generally raise productivity. Inequality provides incentives and gets people going.
But there's a point beyond which the forces of inequality become too powerful, when they're no longer motivating because they're impossible to overcome.
---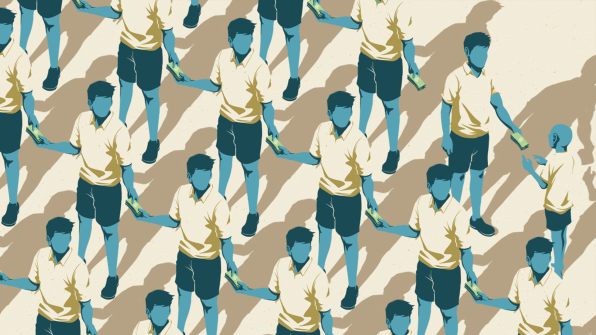 By Adele Peters
There's a very long list of ways that nonprofits have tried to attack the problem of global poverty. Some give microfinance loans. Others create skills training programs. Still others give laptops to kids. Of all the methods, however, only a few have actually been proven to really help people move up the economic ladder.
One that has been one of the most successful is also incredibly easy, yet hard for many philanthropists with a pet cause to fathom. The simple trick: If people are living on less than $1 a day, just give them cash and let them decide how to spend it.
---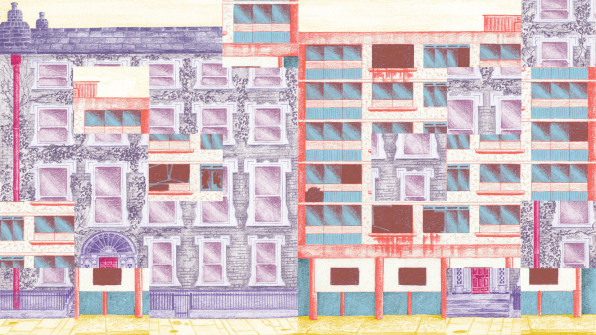 By Jessica Leber
Growing up poor in the U.S. isn't always a life sentence to poverty. But growing up poor in a very poor neighborhood is much closer to one.
It's impossible to talk about inequality today without talking about housing, neighborhoods, and urban life. Study after study today is showing that where you live hugely affects how well you do for the rest of your life, especially if you're poor.
"Low-income kids in poor neighborhoods don't do as well at life. That's hardly profound, but we are seeing it great detail," says Karl Alexander, a researcher at Johns Hopkins University.
---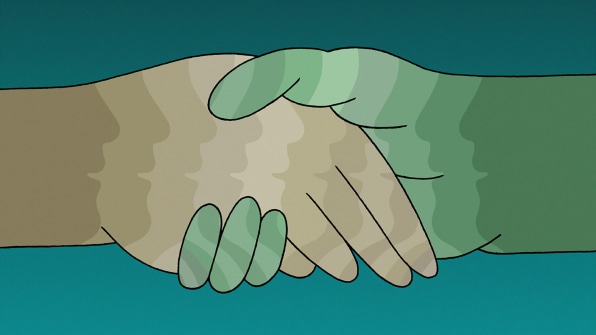 By Jay Cassano
Fifteen years ago, Clara Calvo had just left her husband and her job. Both were abusive in their own ways. Her husband beat her, while her job at a beauty salon made her work long, unpredictable hours for little pay. Before that, she worked in a clothing factory in midtown Manhattan, earning a pittance for each hat she sewed, having immigrated from the Dominican Republic in 1995.
Today, Calvo is able to support her three children as a single mother, and sits on the board of a company in New York City with over 2,000 employees that does $60 million in business per year.
---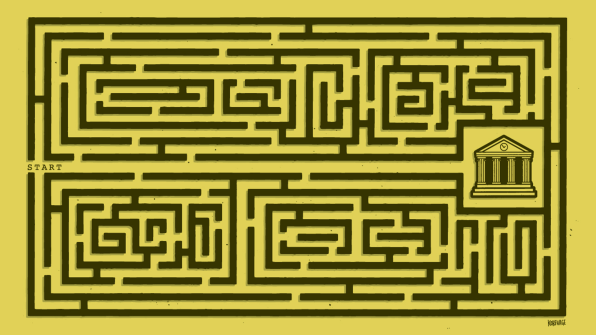 By Jay Cassano
As colleges become more like pricey four-year summer camp, student debts rise, and a diploma stops guaranteeing future job prospects, more and more people are wondering whether an undergraduate degree is worth it.
Let's be clear about this: Unless you are already among the elite, in the vast majority of cases a degree is absolutely worth it. In fact, a degree is becoming ever more critical to success.
---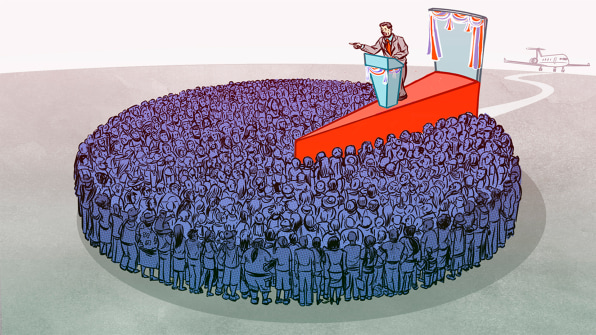 By Jessica Leber
During the 2012 election, America's historically high levels of inequality became an issue in politics like no time in recent memory. By the 2016 go-around, income inequality is on the path to becoming just another buzzword.
Last time, Occupy Wall Street movement was still in the news. Mitt Romney—who could have become the wealthiest U.S. president in history—was infamously caught on video dismissing 47% of the population (i.e. Obama supporters) as freeloaders on the government. Making it worse, Romney wasn't prepared to talk about inequality as a broader issue; instead, he came across as an out-of-touch rich person. Exit polls after the election showed that voters who wanted a president who cared about "people like them" voted overwhelmingly for Obama.
---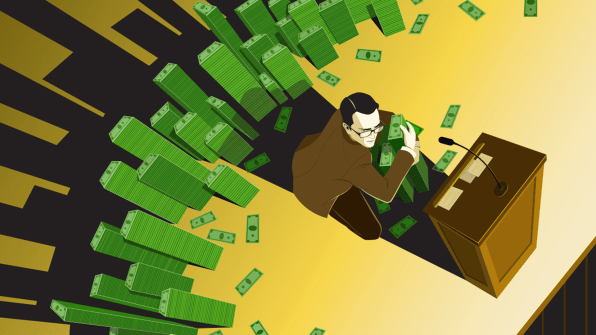 By Morgan Clendaniel
The last decade has seen a long list of some of our richest citizens making statements to the press that make them seem totally unaware that luck may have had something to do with their own success, and that most poor people are poor not simply because they have not worked hard enough.
We've collected 32 of the most egregious quotes, and we're letting you decide which is the worst. Each round of voting begins at 6:00 a.m. ET every day starting on Tuesday, September 8.
---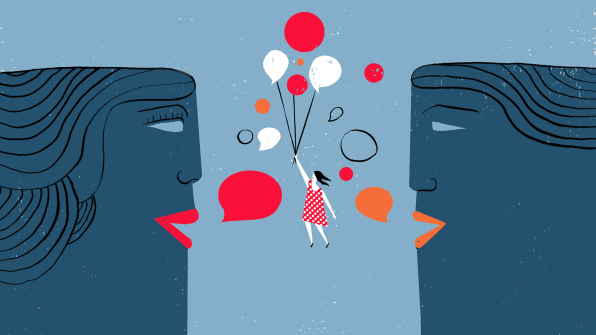 By Ben Schiller
During the "War on Poverty" of the 1960s, two education researchers from the University of Kansas were working in schools to improve kids' language skills. They were on the front lines of an optimistic effort to put poor kids in pre-school on a better educational track. But over time they realized their efforts were unsuccessful at moving the needle. Frustrated, Betty Hart and Todd Risley decided they needed to look at the children earlier in life.
---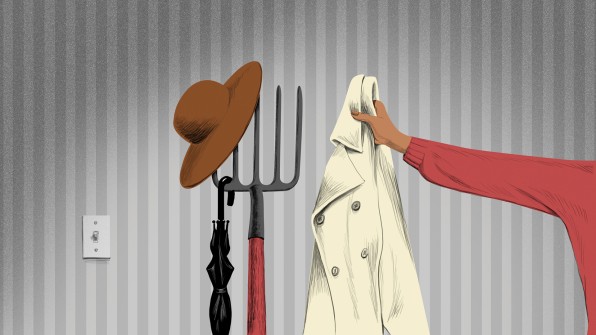 By Morgan Clendaniel
When Wall Street executives received hundreds of millions of dollars in bonuses after receiving billions in government bailout money during the financial crisis, the popular reaction was outrage. Yet some on Wall Street were actually outraged by the outrage: The uproar over bonuses "was intended to stir public anger, to get everybody out there with their pitchforks and their hangman nooses," said former AIG CEO Robert Benmosche.
---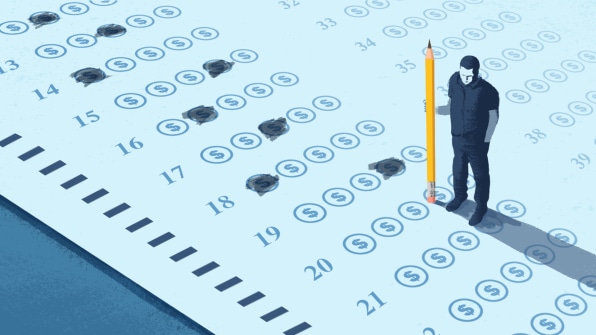 By Jessica Leber
For all the discussion about inequality today, people consistently underestimate how bad it really is. Here's your chance to test your knowledge about the problem and its potential solutions.
---