There are some catches. The biggest one is that the 4,000+ available third-party Android Wear apps won't work if you're using a watch with an iPhone. Though Google is offering an Android Wear app that runs on iPhones, third-party apps rely on plumbing that the company has built into Android and its Play store and which isn't available in the foreign territory of iOS. The ability of Android Wear watches to gain some level of autonomy by connecting directly to the Internet via Wi-Fi is also missing when they're paired with an iPhone.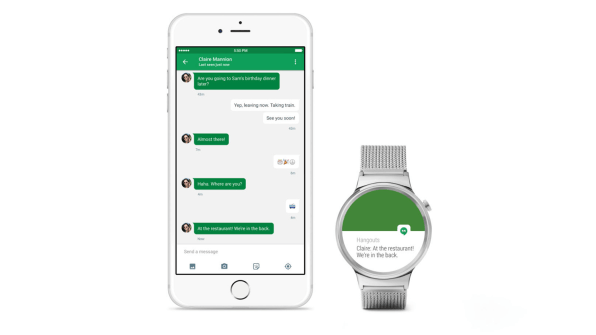 And officially, only new and future Android Wear watches–starting with LG's Urbane and including upcoming models from Asus, Huawei, Motorola, and others–are supported by the iPhone. That's because they will ship with a version of the platform designed to work with Google's new Android Wear app for iOS, unlike previous watches. (If you know what you're doing and have access to an Android device for setup, you might be able to get earlier watches working with an iPhone.)
It's impossible to ponder the prospect of using an Android Wear watch with an Apple device without thinking of it in the context of the Apple Watch. With Apple offering its own watches–which benefit from a level of iPhone integration that nobody else can offer–are iPhone-friendly Android Wear watches redundant?
Nope: Android Wear is a meaningfully different take on what a smartwatch should be. The cheapest watches cost less than half the $349 starting price of the Apple Watch. They also come in more varieties, including models–admittedly pretty clunky–with round displays. They offer some features, such as displays which don't ever shut all the way off, which certain people might care about quite a lot.
But most of all, the Android Wear experience feels like it could be viable, even without third-party apps. Google is traveling down a different path than Apple, with an interface that is pretty much Google Now rejiggered for a tiny screen; it's arguably more streamlined and coherent than Apple's WatchOS in its current form. The more you use Google's own services, such as Gmail, the more satisfying Android Wear is. And it does support notifications from third-party apps, so you're not cut off from them entirely.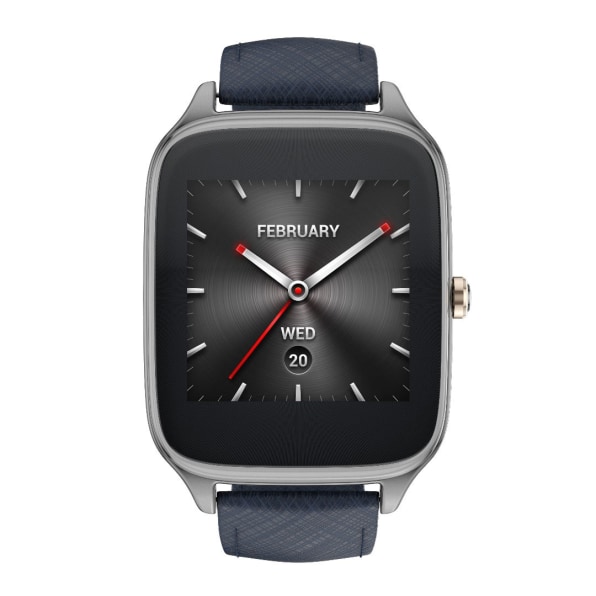 "We're very happy with with the feature set," says Jeff Chang, lead product manager for Android Wear. "We believe it addresses the vast majority of things people love about their smartwatches."
That doesn't mean that Google's watch platform will get meaningful traction with iPhone users. The situation could well turn out to be akin to what happened during the golden age of the MP3 player, when it would have been silly for anyone competing with the iPod to put any effort into catering to Mac owners. But I'm glad Google is giving it a try.
On the subject of whether third-party Android Wear apps could come to iPhone users, Chang is willfully vague. "We're Google," he says. "We're always trying to improve things and update things. We're thinking and we're exploring." If the company cares enough, it shouldn't be an impossible dream: Pebble, after all, already has a third-party app store within its iOS app.