Old habits die hard. Three episodes into his first TV series, Edward Burns was still in lean mean indie filmmaker mode—no money, less time. Until his cinematographer gently reasserted reality.
"We had designed a shot that was simple walk and talk," says Burns. "But we had Central Park South closed to traffic, 40 period cars at our disposal, the street lit for another scene, and a Louma crane. My DP, Will Rexer, said, 'Let's rethink this.' We came up with a giant gorgeous shot where camera [atop the crane] starts out 60 feet in the air and slowly moves down to the characters walking. It sold the period and location. It was an eye-opening moment when I realized I have the toys and ability to paint on a bigger canvas, and I learned to embrace that."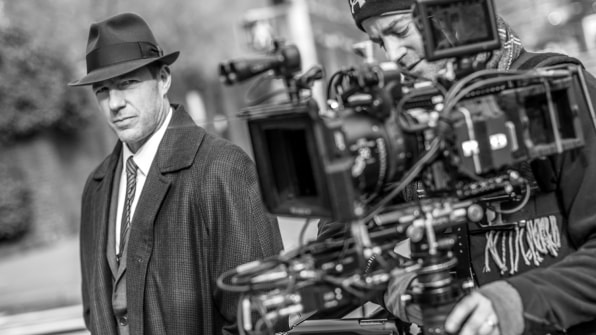 Public Morals—which debuts on TNT Aug. 25 and whose first four episodes will stream starting August 26 on VOD—is Burns's first TV foray in his 20-year career as a film auteur and actor. The noir-ish show—about the moral ambiguity between 1960s New York police and the criminal factions they manage—still features his talents as producer, director, writer, and actor, but with extra germination time for subplots and supporting characters.
"With 10 hours to tell a story, you get to roll it out the way a novelist would, as opposed to a short story," says Burns. "It really influenced my writing—I feel like I have endless stories.
"In film, the secondary characters are often used to move the plot forward, especially in an ensemble," he adds. "Here, I wanted to create an ensemble piece that followed a group of characters whose stories might not dovetail until episode eight or another season. There's no season two greenlit, but I'm writing it anyway. I'm too obsessed with their world and in love with these characters to not continue hanging out with them."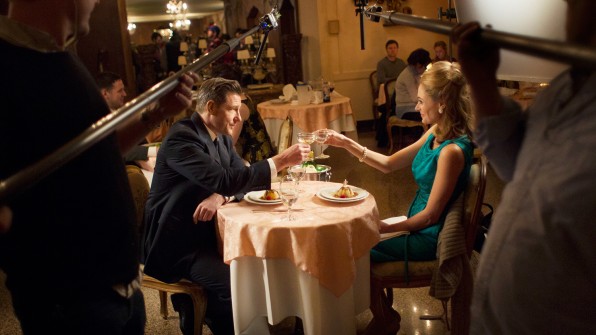 Burns's journey to TV was a coalescing of paths—the medium's changing landscape, two languishing film scripts, and a dearth of meddling suits.
Early in his career, Burns had written a couple of passion projects—a period film about NYC cops and another on Hell's Kitchen Irish gangsters—neither of which got made.
Over, the years, cable television began cultivating grittier, character-driven stories told by singular voices that drew the kinds of audiences that had embraced art house theaters and independent films.
Then in 2013, he found himself on the Frank Darabont-directed TNT show, Mob City, which had a similar tone and took place in the 1940s.
"My character gets killed off, and the folks at TNT asked if I was interested in creating a TV show," says Burns. "I'd just finished watching Frank Darabont work with a healthy budget, able to do anything he wanted to do from a shooting and production standpoint, and never saw executives from TNT on set. I appreciated the idea of their putting faith in an artist's singular vision.
"Now that I've directed 10 hours of TV over the course of four months, I've had a lot of time on the court and my game has absolutely improved," he adds. "My next feature film, I'm going to want to tell a bigger story."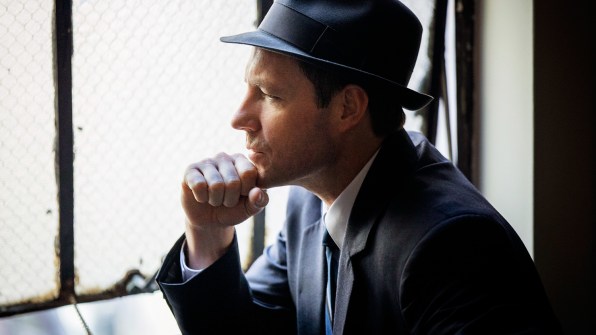 During his copious research, Burns borrowed little nuggets from a longer timeline of NYPD history.
"I took some license with all sorts of stories," he says. "I was less interested in the realities of the 1960s than the folklore of crime and cops throughout New York."
His idea for group of African American vigilante police in episode six came from a memoir that mentioned a real-life version in the '30s and '40s, called the King Cole Trio. Another nugget takes root in the pilot.
"The Island of Vice, about the history of the NYPD during Teddy Roosevelt's time, talked about a police captain's relationship with a madam and how he dealt with the whorehouses at the time," he says. "Although not specific to 1960s New York City, it was a fascinating story."
Still, these kinds of liberties probably weren't such a stretch. "I was talking to an old cop and asked if something like this could have happened then," says Burns. "He said, 'Ed, it's New York fucking City. If you can imagine it, it happened.'"