Good design goes beyond the simple act of imbuing a product with visual beauty or perfect functionality. It's also about making someone feel satisfaction, excitement, or comfort while interacting with it. That's where experience design comes in, and this year's finalists and winner exemplify this facet by updating the museum visit for the 21st century, making your flight less miserable, or making it easier to navigate through complicated spaces. Congratulations to all, and many thanks to our judges: Dan Gardner, cofounder of Code and Theory; Mauro Porcini, SVP and chief design officer of PepsiCo; and Kevin Young, SVP of product experience at Continuum. And finally, a sincere thank you to everyone who entered and supported Fast Company's commitment to elevating the design profession.
If you're looking for more inspiring work, don't forget to check out the finalists in our other categories: Winners, 3D-Printing, City Solutions, Data Viz, Experience, Experimental, Fashion, Graphic Design, Health, Mobile Apps, Product Design, Smart Home, Social Good, Students, Web Design.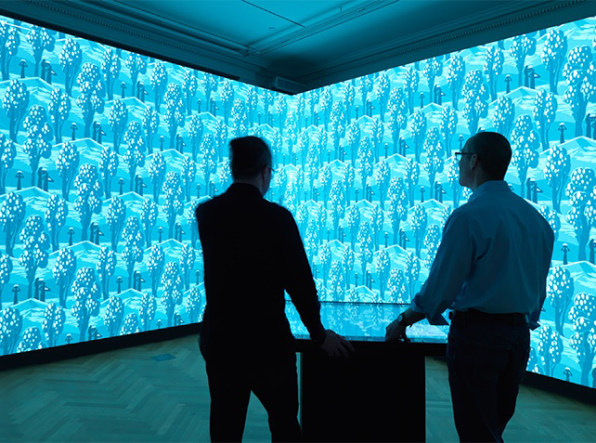 Firm: Local Projects
Client: Cooper Hewitt, Smithsonian Design Museum
As part of a three-year-long renovation and redesign spearheaded by Local Projects' Jake Barton, the Smithsonian Design Museum took a step into the future with an array of interactive works meant to entertain, but also educate visitors on the history of design. Armed with a digital pen, each visitor can bookmark favorite pieces for later viewing, and draw any object, such as a vase, to see what others throughout design history share similar proportions.
---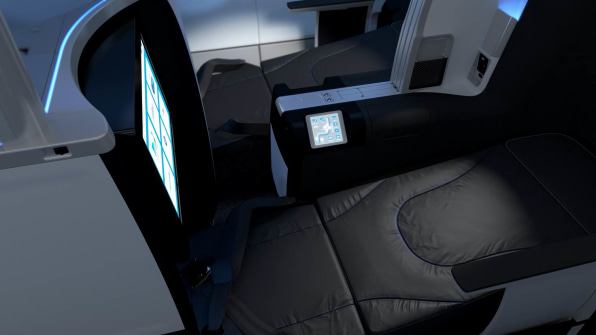 Creators: Jamie Perry, Marty St. George
Client: JetBlue
With Mint, JetBlue sought to bring an improved business class experience to passengers at a lower cost. Everything from check-in, to security, to boarding has been cleverly streamlined. And once onboard, flyers are given free wi-fi, a completely revamped entertainment console, better food options, seats which lie flat, and the option to turn that seat into a private pod.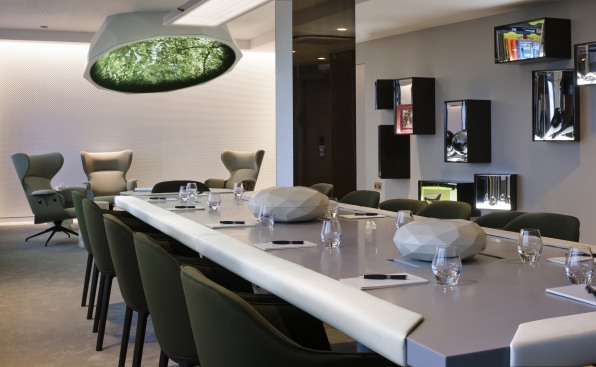 Creators: Mathieu Lehanneur
Client: ACCOR
With its new "Business Playground" designed for the Pullman Hotel Group, ACCOR wanted to take the sterility out of conference rooms (and the meetings therein). Working with famed designer Mathieu Lehanneur, they created a sleek space loaded with high-tech conveniences and ergonomic touches.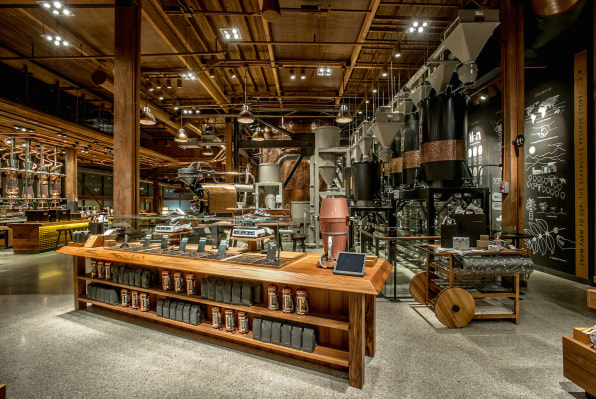 Creators: Liz Muller, Andre Kim, Jill Enomoto
Firm: Starbucks Coffee Company
Starbucks is facing a slew of high-end, artisanal competitors. Its strategy? To create richer, more homegrown stores and new store formats. Located in downtown Seattle, the Starbucks Reserve Roastery and Tasting Room has been restored to an approximation of its building's original 1920s decor, and offers visitors the chance to watch the roasting process and to sample those beans using one of six hand-brewed methods.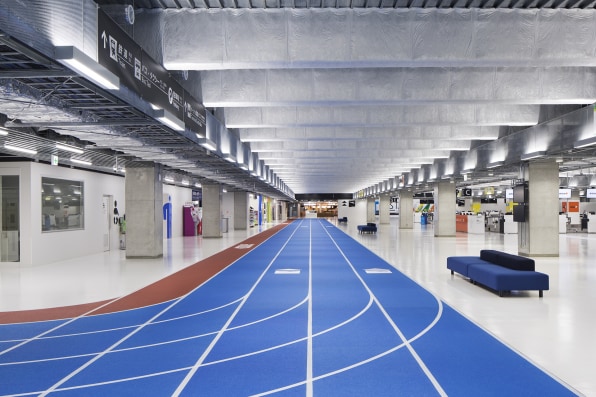 Creators: Naoki Ito
Firm: PARTY
Embracing fun and simplicity in equal doses, the redesigned Terminal 3 at Japan's Narita airport plays off the theme of the upcoming 2020 Olympic games it's hosting with walking paths that look like a running track (complete with a color-coded wayfinding system), and an open decor scheme planned out by the masters of Muji.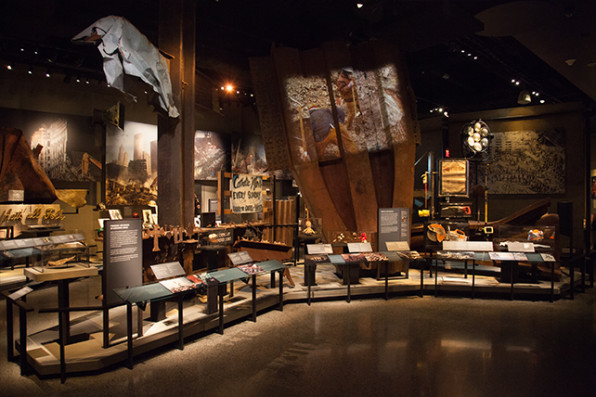 Firms: Local Projects and Thinc.
Designing a museum for one of the worst American tragedies was never going to be easy, but with the National September 11th Memorial and Museum, Local Projects and Thinc managed to strike a balance between memorializing the victims, and keeping visitor's attention with an interesting educational experience that not only offers a sense of what it was like to be down at Ground Zero, but also what it was like to experience 9/11 in different parts of the world.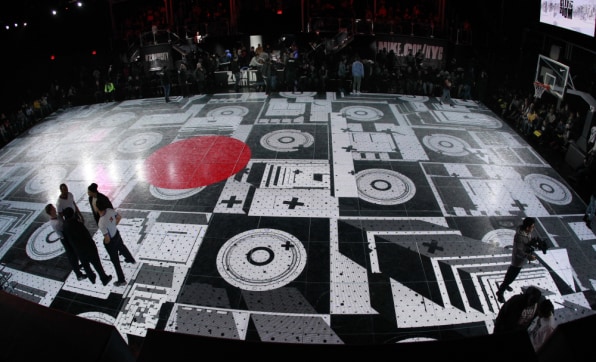 Firm: Nike
Unveiled at the NBA's 2015 All-Star Week, Nike's Zoom City court is able to be quickly, and dynamically, skinned with any design the company could dream up, thanks to an LED projection system. Kicking things up, players are able to actually interact with the court, as the projectors can guide them through a series of drills and workouts in real time.
---
Winners, 3D-Printing, City Solutions, Data Viz, Experience, Experimental, Fashion, Graphic Design, Health, Mobile Apps, Product Design, Smart Home, Social Good, Students, Web Design