Back in April, Seattle credit card processing company Gravity Payments announced it would raise the minimum wage for its 120-person staff to $70,000. For CEO Dan Price, the bump up from the average $48,000 salary was an attempt to ensure the happiness of his employees, based on a Princeton study that measured the dollar figure that triggered contentment among 450,000 U.S. residents.
At the time, the move prompted praise for more equitable salaries (the CEO took a pay cut to enable the change), as well as concerns that productivity would plummet along with employees' willingness to strive for the next level.
Six months into the new regime, Harvard Business School professor Michael Wheeler took a look at the progress (or lack thereof) that Gravity Payments had made, and juxtaposed it with another wage-increase experiment, at Ivar's Salmon House, a Seattle restaurant.
The restaurant raised the minimum wage to $15. Although that represents a 60% increase for some of its staff, a full-time worker can expect to make around $36,000, because with the increase came a no-tip policy (and a 21% increase in the price of a plate). Most of Price's staff were already making more than the average restaurant worker.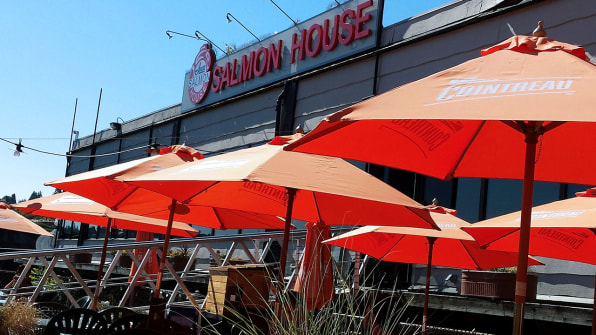 Although the move was heralded as one with foresight, the city had already voted to raise the minimum wage to $15 over the next few years. Still, Wheeler writes that so far, it's been a success because it's made employees at the restaurant happy. Since they have direct contact with customers, the entire experience is enhanced; therefore, he says, it was a smart business move.
Wheeler isn't as positive about Gravity Payments. Instead of being lauded as a visionary, Wheeler notes how Price became the victim of backlash when Fox Business's Stuart Varney asked if he was a socialist, and Rush Limbaugh proceeded to do a takedown. "Some customers left, either unhappy with what they saw as Price's political agenda or worried that the added costs would be passed on to them. Heads of other tech companies complained that he has made them look bad by comparison," Wheeler writes.
A recent piece in The New York Times found other signs of trouble caused by Gravity's pay raises:
A web developer left after receiving a $9,000 raise because "people who were just clocking in and out were making the same as me."

A manager who helped design the system left because she didn't feel right about raises going to "people who have the least skills," while other, more qualified workers with more responsibility didn't get much of a bump.

A 23-year-old admin worried about whether her performance was good enough to merit a raise, musing that she "didn't earn it."
Startups have been toying with the formula for implementing fair-pay policies. Buffer, for instance, bases salaries on a formula, and that formula along with everyone's salary is public knowledge. Baltimore-based software startup Figure 53, meanwhile, let its employees vote on what standard company salaries should be. Founder Chris Ashworth told Fast Company that its policy to be both transparent and equitable in pay isn't perfect.
"We don't currently have a way to offer a truly entry-level position where it would be unfair to pay someone the same base salary as, say, a senior designer or developer," he said. But he does set aside a portion of profits for year-end bonuses. "I ran a small script to calculate the percentage of time each person had invested in the company to that point," he explained. "The bonus pool was then split according to that calculation."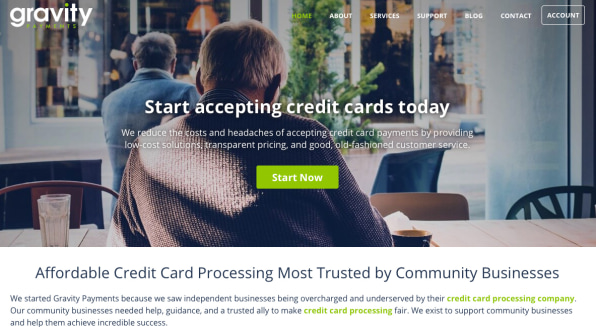 Wheeler calls Price to task for not thinking his initiative through. He should have assumed there would be pushback, Wheeler argues, and consulted with staff and customers about their concerns before implementing it. "He might have taken this step more quietly, without such a fanfare," Wheeler writes.
The upshot, Wheeler concedes, is that Gravity Payments has gotten more applications from people who want to work there, and new customers who appreciate that Price is taking care of his employees. Though it may take a year to recoup the lost profits going toward paychecks, it may eventually work out, he says.
For now, though, Wheeler paints the initiative as an object lesson in overzealousness: "For now, his story should remind us all that good intentions aren't enough. In fact, they can blind us from seeing that others may misunderstand our motivations and feel differently about our goals than we do. The more zealous we are, the less likely we are to see that others may object."