As California's epic drought goes on, most Californians say they're doing something–maybe taking shorter showers, or flushing less. But everyone knows they should be doing more (which is probably why two-thirds of Californians say their neighbors aren't doing enough).
When Shock Top, a California-based brewer, surveyed beer drinkers and learned that saving water was so important to them, they decided to help make it a little easier for people to take action by giving them the physical tools to do it. For the rest of the year, the company will search through crowdfunded water-saving designs on Indiegogo, and donate money to help bring the best solutions to Californians living in the areas hit most by the drought.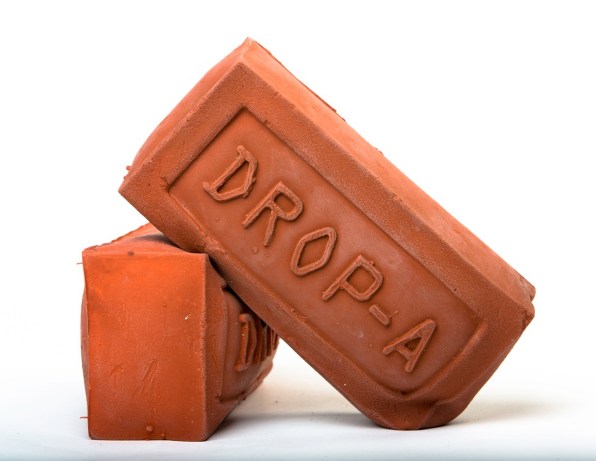 First up: A rubber "brick" that goes in toilet tanks to save water when someone flushes. It's modeled after real bricks–a classic drought solution–but safer to put in a porcelain tank.
"We really want things in households that have a tangible impact in how people save water in their everyday lives," says Jake Kirsch, vice president, Shock Top. "So we're looking for low-cost, almost no-cost solutions that, used in large numbers, can have a real impact. Drop-A-Brick, used in the right way per toilet, can save 50 gallons a week."
The company recognized that their consumers aren't interested in slactivism, and want to do things that could make a meaningful difference. "They really want to have an impact, and if something isn't going to have an impact, they're not going to actually do it," he says.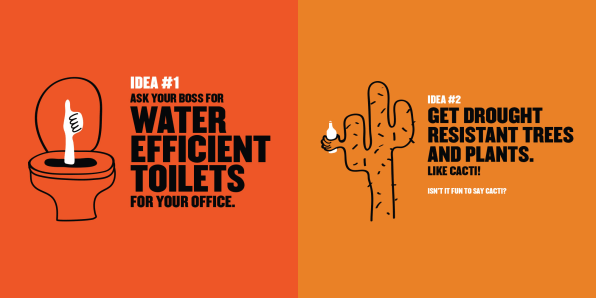 In a year, 50,000 Drop-A-Bricks can save the equivalent of drinking water for a city about the size of San Francisco. Shock Top is giving Drop-A-Brick $100,000 for their next round of production, which will fund between 10,000 and 30,000 bricks.
The infusion of cash will keep the project going; after successfully funding the bricks last year, the company was struggling to scale. "We faced really difficult production, slow and labor-intensive, and we really did not know how we could continue to move this forward," says Ian Montgomery, co-founder of Drop-A-Brick. "Honestly, without this injection, we probably would have been dead in the water."
Shock Top is working with Indiegogo to find more innovations to help spread throughout the state. They're also sharing simple water-saving tips on a new website. For fellow brewers–since making beer is a water-intensive process–they're also offering tours of their own water-saving breweries.
"This is something that's close to us, shaping our business, as well as relevant to consumers," says Kirsch. "That's what really shaped this."