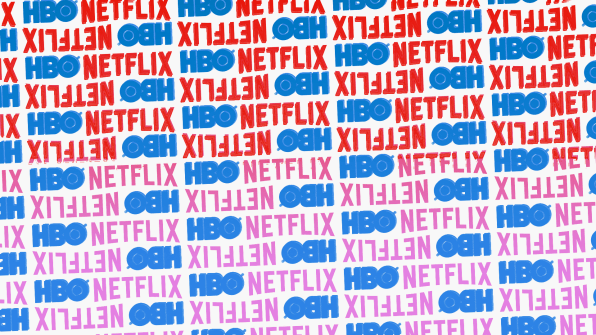 As of a few years ago, HBO and Netflix seemed to have settled into separate niches: for HBO, original content, and for Netflix, streaming. Now, the two are battling over both arenas, with HBO battling its way into streaming with the web-only HBO Now service, launched in April, and Netflix making inroads into original content with acclaimed series like House of Cards and Orange Is the New Black.
How are they faring? As of late June, research group BTIG estimated that over a million people had signed up for the 30-day free HBO Now trial period, and that about 850,000 of them became paying customers. Meanwhile, Netflix's original series have generated reams of favorable press and more than a few award nominations—but the company won't release audience numbers, so there's no way to tell how those shows are actually doing among viewers. What we do know is that while Netflix has a slight edge on HBO in revenue ($5.5 billion in 2014, to HBO's $5.4), licensing-related overhead costs still put it well behind HBO in the profit race ($403 million to HBO's $1.8 billion).
Continuing to pump out original content will be increasingly important for Netflix as content-licensing deals become ever more complicated and expensive, but it has a leg up on HBO in one crucial content area: kids programming. HBO took a major step toward closing that gap in August, when it struck a deal with the Sesame Workshop to air the next five seasons of Sesame Street first on the cable network. "They're both competing for the best creators, they're both going after media lovers and time," says Liam Boluk, a media strategy consultant with Redef, of Netflix and HBO, "but I certainly don't believe this is a winner-take-all situation." –Claire Dodson
---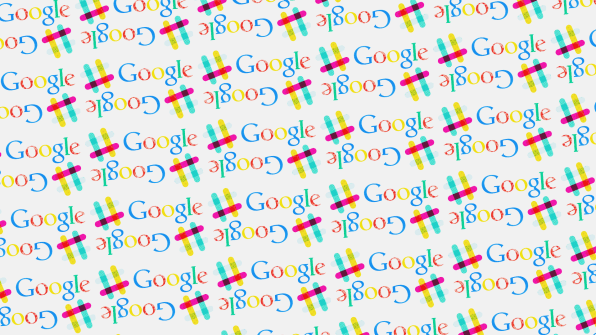 "Let's move this conversation to Slack."
That phrase, now commonplace in thousands of offices across the country, must rankle Google executives each time it's uttered. In just two years, Slack has single-handedly inserted itself into the way we work, presenting its messaging and collaboration app as the perfect antidote to the chaos of workplace email. And while its 500,000 users may be peanuts next to Gmail's 900 million, the rapid growth of a platform dubbed "the email killer" is certainly cause for concern.
It's not just that Slack has reduced the volume of emails. It's that, with its emphasis on simplicity and seamless integration with hundreds of third-party apps, it has made those endless, back-and-forth conversation threads look antiquated and out of touch. Even with the introduction of Inbox, Google's newer, sleeker alternative to Gmail, it's hard to imagine anyone forgoing the group messaging of Slack to return to the days of "reply all." –Kim Lightbody
---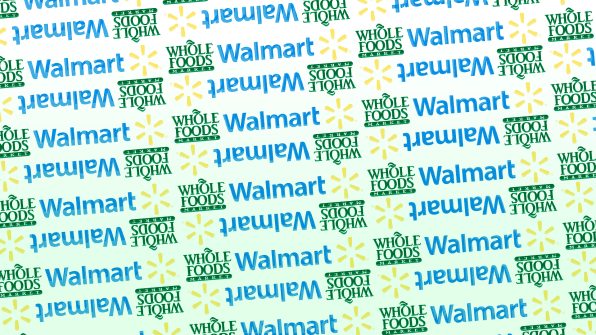 Walmart became the latest player in the world of organic products last year when it unveiled a partnership with Wild Oats Marketplace Organic, an unexpected move for a megastore known for focusing more on its bottom line than the quality of its products. The company declared that it would offer its organic goods for 25% less than other brands, thereby promising to remove "the price premium associated with organic groceries."
The announcement hit Whole Foods right where it hurts: The company has not yet shed its reputation as an expensive grocery store for the well-to-do (hence its nickname, "Whole Paycheck"), despite the launch of its first-ever ad campaign and the news that it will launch a cheaper spin-off store targeting millennials. As the market grows crowded, business has taken a hit: Same-store sales growth slowed to 1.3% for the quarter ended July 3, down from 3.6% in the previous quarter. (Another thing that didn't help Whole Foods' reputation: getting dinged for overpricing in its New York stores.)
But even as Whole Foods looks ripe for the taking, Walmart isn't a clear winner in this race, either. For both brands, the battle will be shedding their reputations—one as snooty, the other as stingy—and convincing consumers that they can change their ways. –Kim Lightbody
---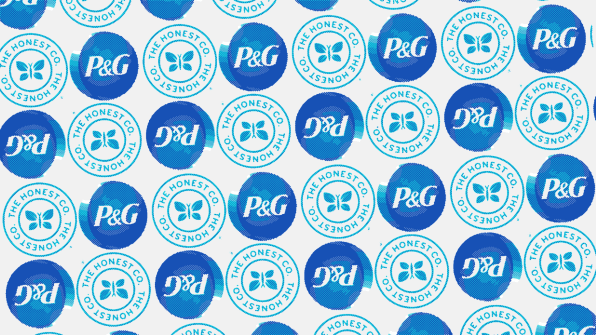 Jessica Alba's Honest Company started in 2011 as an e-commerce store that marketed eco-friendly household products to concerned parents. Today, its products are sold in stores like Whole Foods and Target, its 100% organic cotton feminine-care products have attracted a cult following, and as a company it's worth a billion dollars. Consumer packaged goods giant Procter & Gamble, the parents company of brands from Always to Vicks, shouldn't be worried about competition from Honest, per se—in 2014 alone, the company sold more than $76.3 billion-worth of merchandise. Still, the company faced a 40% decrease in profit from 2013 to 2014, and could really use another breakout product to boost consumer interest. Honest may be staking out a particular niche in the industry, but P&G would do well to pay attention to how it's engaging customers. –Claire Dodson
---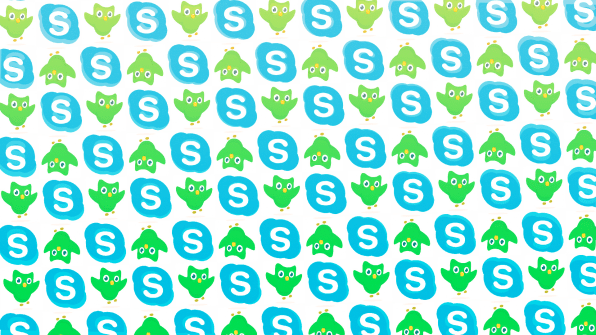 Language translation is one area where tech has yet to find a perfect solution, which makes sense–languages are incredibly nuanced, and it's difficult to account for idioms and context. Two companies currently trying are language-learning app Duolingo and Internet voice-messaging service Skype, and they're finding themselves meeting on an unexpected battleground: the classroom.
Duolingo's education modules have already proved their worth: Studies have shown just 34 hours of Duolingo can equal the reading and writing ability of a U.S. college freshman who has taken an entire semester in a new language (130+ hours). The app, launched in 2011, also functions as a translation service, making money by using actual text from websites in its exercises and having students translate it. Skype, meanwhile, launched its Translator feature in late 2014 with a video showing the software at work in two elementary school classrooms, enabling a conversation between two girls in Tacoma, Washington, and Mexico City. The translator works in real time and (once the glitches are fixed) could be a major breakthrough in the remote education market, allowing instructors in the U.S. to teach students in Sub-Saharan Africa, for example, without having to stumble through the lesson in a language they're not familiar with. Each service has its place in the educational universe—one in the language-learning sphere, the other everywhere else. –Claire Dodson