Google has one strict mandate for its Project Wing program: No ostriches.
In a future where the skies are filled with drones, some delivering packages, some fighting fires, and some out for joy rides, there's going to need to be a system for managing all that traffic. The worst thing you can do is mimic an ungainly, flightless bird with a penchant for putting its head in the sand.
Airplanes have a well-established air-traffic control and communication systems, and now some believe there's an urgent need for small unmanned aerial vehicles (UAVs), or drones, to have them too. But it's not clear who would run or control such systems. At a conference being held at NASA's Ames Research Center in Silicon Valley this week, a thousand people have come to hear leading experts in the field discuss the best approaches to implementing an air-traffic control regimen for drones.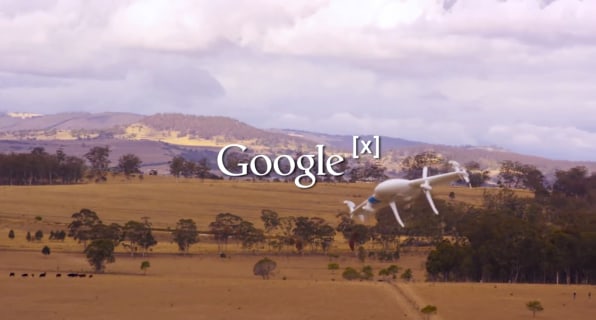 Google wants to be a part of it.
Today at the conference, Dave Vos, who heads up the search giant's secretive Google Wing project–its version of a delivery drone–talked about how the company wants to join with some of technology's biggest players in a broad air-traffic control system.
"Rule number one," Vos said, "no sticking your head in the sand."
Yesterday, NASA's Parimal Kopardekar, the principal investigator of the agency's NextGen Airspace Project, laid out his vision for such a system. Kopardekar said he imagines building it around management of airspace, and the ability to implement real-time dynamic or static geofencing–technology that can automatically restrict where drones fly based on safety, security, or privacy parameters.
He also said there would likely be four phases that will begin rolling out next month and continue through 2019, and that will slowly implement management of drone traffic over populated areas and with more sophisticated communications between the devices and between them and operators on the ground.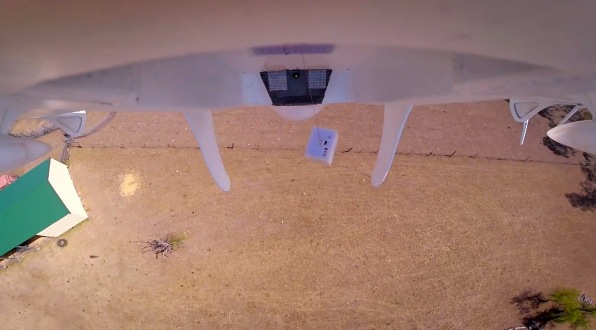 Also yesterday, Amazon explained its plan for a drone air-traffic management regimen. Under Amazon's plan, the airspace between altitudes of 200 and 400 feet above the ground would be saved for small drones with on-board communications equipment and sensors flying at high speeds.
Google's Vos agrees that it's vital for a well-managed system for controlling drone traffic in the skies, especially in populated areas.
Project Wing is about delivering "stuff to you in really short order…where you are," said Vos. "There's not many people in unpopulated areas. By definition, we want to operate in populated areas."
The keys are communication and collaboration, a point Vos made again and again during his talk–communication between two drones, or between drones and the ground, or drones and a remote operator via the Internet. He imagines cellular communications between drones and the ground, a system called ADS-B (automatic dependent surveillance-broadcast) between drones and manned aircraft, and both ADS-B and 802.11b communications between two drones.
"We want to work very closely with cell phone carriers and technology companies," Vos said.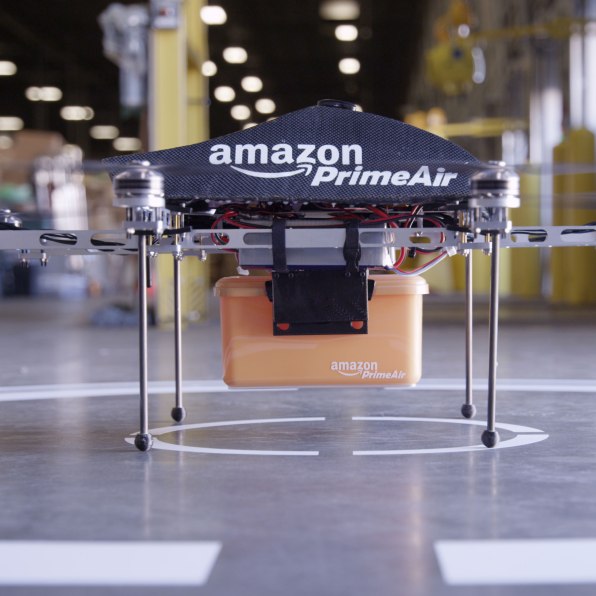 In the end, it's not clear exactly how Google's, Amazon's, or NASA's visions will be implemented. What seems likely is an amalgamation of many different plans. Clearly, though, companies like Google and Amazon want to be key stakeholders as the system is put in place, given their business objectives.
And once again, Vos said what's vital is that everyone involved keeps their eyes open and maximizes the potential of collaboration and communication. A point he made with a simple question:
"How do we grow ostriches with real wings instead of big feet," he said, "and get off the ground?"