In a cavernous mainstage room in a southern California convention hall, Jason Kilar is explaining how he's going to make content creators money. About two and a half years ago, Kilar was the CEO of Hulu before relations with television networks reached a breaking point. Today, instead of working with ABC and Fox, he's working with YouTube's rising stars—and tapping into a subculture, made up mostly of people in their teens and twenties, that's poised to change the entertainment industry.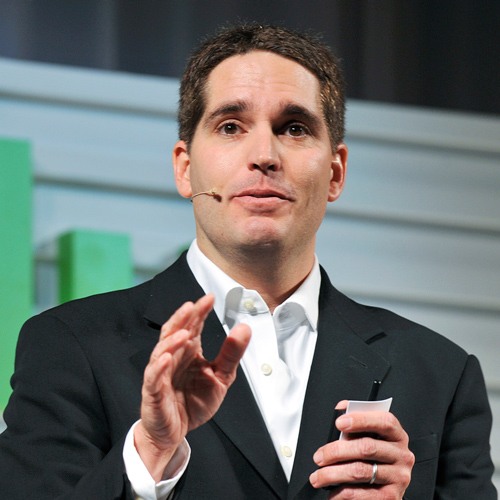 Kilar's company, Vessel, is a subscription online video platform. For $2.99 a month, viewers can watch videos from Internet celebrities such as Ingrid Nilsen, Epic Meal Time, and Shane Dawson before they appear on YouTube. In exchange for their videos, which air 72 hours before they appear on other platforms like Vimeo or YouTube, Vessel is offering creators better revenue share than YouTube and a cut of the subscription fees. Fans, meanwhile, get a more streamlined and intimate interaction experience with creators than they do in the anarchic world of YouTube comments.
Kilar's appearance on stage with online video pioneer Hank Green took place at a conference called VidCon. The conference, which had tens of thousands of attendees, was a study in cognitive dissonance. Content creators, ad agencies, digital firms, tech company muckety mucks, and entertainment industry suits all went from SXSW-like panel to SXSW-like panel. But alongside the tech industry standard-bearers were thousands upon thousands of teenagers eager to meet their favorite YouTube celebrities.
VidCon is surreal. The college student who asked me for directions to a nearby hotel suddenly had four teenagers asking him for autographs and selfies. An entertainment lawyer of my acquaintance marvels that Katie Couric was speaking on stage with Ze Frank. Bored with their jobs, people making videos in their garages are suddenly celebrities.
When I spoke with Kilar, it was evident that he hopes to profit off this nascent subculture. Rather than dealing with the armies of lawyers and baklava-layered bureaucracy of a conventional television network, Vessel hopes to make money by offering YouTube's A-list personalities a better platform than YouTube.
Vessel launched on March 24 with offices in San Francisco and Los Angeles. When I asked Kilar what Vessel is, exactly, he described a video service where desktops and laptops are almost an afterthought.
"We're building a service rooted in passion," Kilar told me. "What we want to do is provide fans access to the content and creators they adore, on the devices that matter most to them—mobile devices. All our efforts are on passion-driven content, passion-driven creators, and creating an environment that works on mobile devices. We also have a great computer site, but we are first and foremost focused on mobile devices."
Alongside Epic Meal Time and Shane Dawson, Vessel also has built partnerships with traditional media brands like Ellen DeGeneres, Universal Music Group, and A&E Networks. In our conversation, Kilar's constant talking point was the growth of mobile video—that the consumption of short clips on smartphones was as much a gamechanger as the growth of cable in the 1980s. It seems that alongside offering DIY content creators more generous payouts than YouTube, Vessel is also reprising one of Kilar's old tricks from Hulu: offering traditional media companies a more accessible path to the inscrutable masses of the Internet.
Speaking to both Green and myself, Kilar played the role of industry historian, mentioning trends from the history of entertainment. One he brought up to people who doubt his business plan is the growth of ESPN. As Kilar put it, traditional industry players like ABC's Wide World of Sports doubted the viability of a 24-hour cable sports channel until ESPN came to rule the landscape.
In the long term, Kilar's hope is to capitalize on the clip-centric nature of watching video on a smartphone. "People take out their phone and turn it on more than 60 times in a day for the average human. Sometimes you might have 90 minutes on the subway or whatever, but 60 discrete sessions a day with this device? It's a very different use case versus having two hours to watch a feature film uninterrupted. This is something our team is very aware of."
Vessel is dealing with the traditional challenges of a new tech company in the meantime: Acquiring talent and raising funds. The company's headquarters are in San Francisco rather than down the coast in Los Angeles; sources close to the company cited the difficulty of finding qualified engineering talent in L.A. as a factor of being based in the Bay Area. Kilar is also actively courting investors; as of press time, it has raised more than $134 million from investors such as Greylock Partners, Benchmark, and Jeff Bezos' Bezos Expeditions (Kilar is a former Amazon executive). The hope is that sooner, rather than later, mobile video will be a reliable moneymaker.
"The smartphone will be the most important device in the history of media," Kilar told me. "Even if this is the first pitch of the first inning."