There's a certain freedom people experience when they're sure no one will be able to identify them. Free to become trolls posting ugly sentiments they wouldn't have the courage to say to someone's face. Or to use the cloak of anonymity as a way to make long-held wishes known.
Poachable has built a business on the latter premise. The year-old recruiting platform targets "passive candidates"—those who already have a job—to get them to post what it would take to get them to move.
Poachable's marketplace allows companies to "poach" new employees based on their personal requirements (think: salary, location, benefits) candidates submit privately. Then they can discretely review a list of best matches generated based on those requirements. If they like what they see in the potential employer, they can say "maybe" and wait to hear if the company is equally interested in them. All without sending a single résumé and avoiding the always-awkward salary discussion altogether. As such, Poachable levels the playing field for companies to compete for skilled workers, although the startup has already placed candidates at Amazon, eBay, Toyota, and IBM among hundreds of others.
The side benefit to aggregating all of this anonymous, yet very personal, information is that it created a huge data pool that reveals just what factors are important to today's job seekers. Last month, Poachable surveyed 5,000 of its newest members to find out what they were looking for in their next employer. While most recruiters dangle the triple carrots of salary, title, and culture, the job seekers revealed their needs went beyond the traditional.
Their top three: innovation, collaboration, and integrity, followed by work/life balance and transparency. There is no mention of salary among all 12 factors.
About two-thirds of Poachable's survey respondents work at tech companies and the rest have tech jobs in top hiring markets such as San Francisco, New York, Seattle, Los Angeles, Boston, Chicago, DC, Austin, and Denver, so this is obviously a specialized group.
However, when you consider the seismic shift towards technology in nearly every industry—from smart home handyperson to remote health care specialist—it's worth paying attention. Especially among the 60% of business leaders who claim to be focused on retaining talented employees.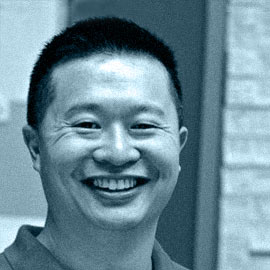 Tech workers are also among some of the best paid in the country, which would partly explain the proliferation of hack schools and alternative courses of study that promise to cinch the $90,000 salary without the pain of a four-year degree and its attendant debt.
Yet Poachable's data reveals that the money issue is more complicated. Respondents from a different survey indicate that a pay raise is more of a requirement for those making between $50,000 and $100,000, where 52% said it was a factor to change jobs. Of those whose salary exceeded $100,000, only 39% said money would make them pursue another opportunity (16% of those who make in excess of $200K are focused on salary).
Poachable's cofounder and CEO Tom Leung tells Fast Company their members seem to reach a point of "diminishing returns" on additional income. "Once someone earns enough to cover their housing, car, travel, family, hobbies, etc., they'd gladly accept more money, but they start caring more about the big picture," he explains.
"We've also found that people need to suffer through a few bad but well-paid job experiences before they realize how important the non-salary factors really are," Leung adds.
You'd be hard pressed to find a technology company that doesn't consider itself innovative, or its staff supremely collaborative. Discussions of culture usually include these buzzwords.
Yet Leung says that while "everyone" makes such claims, most candidates are aware of the company's reputation. Leung says they don't have to look that hard. "Friends and colleagues' opinions, what they hear (or don't hear) during the interview process, and reviews of the company on the web," he says all tell the real story.
Some potential employers might be surprised to find being a "data-driven" organization came in at the bottom of the list, trumped by organizational values such as work-life balance.
That's a tough one to quantify, because it means different things to everyone. A recent study proved that while HR managers think they are offering the optimal balance to their employees, almost half (45%) of staff and 35% of job seekers still think they need more time away from working.
It's hard to hide a bad balance from job seekers, Leung cautions. Most people in higher turnover industries (of which tech is one) know people who used to be, or are currently, at most of their peer companies. "The places with less favorable work-life balance, develop a reputation for that kind of environment," he says, which can generally be measured by hours expected per day, days per week, and expectations around being available during off hours.
With so much data about companies becoming increasingly available through data on platforms like Glassdoor, Leung believes we are entering a world of increasingly perfect information about all the companies out there.
"Innovation in recruiting tech will make the labor market much more efficient," says Leung, "Thus, it will be harder for some companies to retain great people who are not treated well but also easier for great companies to attract top candidates who are a great fit." 
For recruiters, he suggests offering candidates "an amazing long-term employee experience." And the best way to do this is to be completely transparent. A Poachable blog post said it best:
If job-hopping is an epidemic than loyalty is the cure. Nothing is better at increasing loyalty than being transparent. Think about it, even when someone gives you bad/tough news, you are way more appreciative than if they had tried to keep you in the dark or shield you from it.