Transparency—for better or worse—has become a business buzzword. Tech startups in particular have embraced the concept and incorporated it into their culture, touting benefits from attracting and retaining talent to increasing productivity. Workplace feedback platform 15Five surveyed over 1,000 full-time employees and found that 81% would rather join a company that values "open communication" than one with perks such as free food, gym memberships, or a top health benefits plan.
Transparency still makes staff at some companies squirm, especially when it comes to revealing salaries—even when it promises to eliminate the gender pay gap.
That's where Glassdoor comes in.
Launched in 2008, Glassdoor aimed to create a database of company reviews, CEO ratings, and interview and benefits information from existing and former employees who could post anonymously. In this way, details about salaries and other information about what it is really like to work at a business from interview to exit opened up to the public.
Seven years since launch, transparency is working well for Glassdoor. With a current valuation of $1 billion, it is used by 34% of Fortune 500 companies, and has 30 million members from 190 countries who've contributed company reviews, salary reports, and office photos for more than 400,000 companies. As such, Glassdoor's traffic outpaced both LinkedIn and CareerBuilder, with 111% year-over-year growth, and is closing in on Monster's unique views as measured by comScore. 
But what have all those reviews served to teach Glassdoor's staff? We talked to CEO Robert Hohman for his take on the lessons learned from starting in the recession and growing in the rapidly evolving mobile job market.
From beer pong to puppies, nap pods to more cowbell (rung for employee appreciation), Hohman asserts that culture fit matters a lot for both employees and employers. "We typically find that the highest-rated companies on Glassdoor also index high on the "Culture and Values" attributes we track," he says. Indeed, as their recent research indicated, location and cost of living were just two of the three factors that were important to job seekers. Satisfaction on the job was a big one, and pushed some less-well-known metro areas into the spotlight because their corporate citizens were fostering great workplace environments.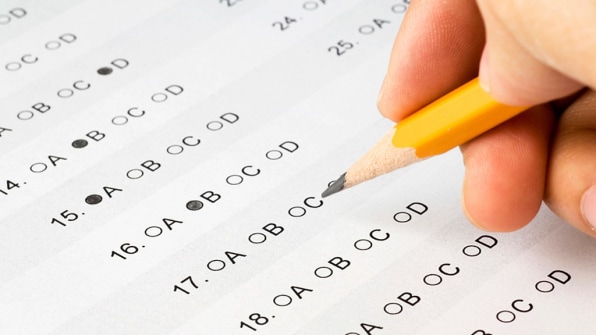 "We receive feedback daily from our users on how Glassdoor ratings and reviews helped them find their dream job, or—probably more importantly—sidestep what would have likely been a horrible experience," says Hohman. Matchmaking in this way, he says, "we can help reduce 'bad fit' turnover that ultimately contributes to greater productivity and a stronger economy."
Hohman says that internally at Glassdoor, they place just as much importance on cultural fit as they do on technical skills and aptitude. "We talk a lot about the balance of IQ and EQ, or emotional quotient," Hohman says.
The interview process includes tasking interview panel teams to work together to assess candidates' core skills for a job while also evaluating their personalities to determine whether she or he will be a good cultural fit.  
"Even if someone has exceptional competency for a job, we could still pass on a candidate because the team doesn't unanimously think they will fit in culturally," Hohman says. Like other high-growth companies, Hohman observes that Glassdoor's culture, values, and benefits can often lure candidates from bigger companies with higher-paying positions. "Our culture and EQ of our team appeals to them," he adds.
Hohman says that Glassdoor was actually conceived in 2007 when the economy was booming. Then within months of launch, the financial crisis hit and massive layoffs made headlines daily. After the recession ended, the job market continued to be challenging, until recently where the swing to low unemployment and the capability to search and apply for jobs via mobile is making it a candidates' market.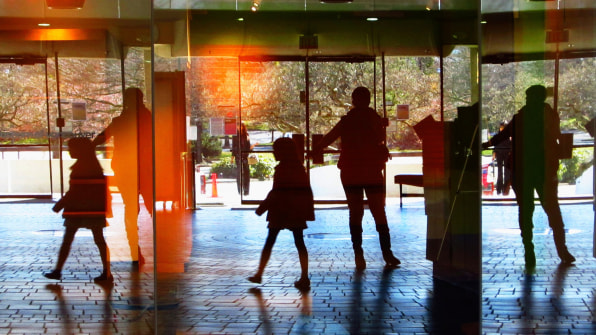 Despite such varying economic factors, Hohman maintains that workplace transparency is incredibly important. "Nothing tells you more about a company than how they treat their employees, during good—and hard—times," he says.
One by-product of today's lower unemployment and increased competition for talent, says Hohman, is that more employers are dedicating people and teams to building and managing their employer brands as part of their company's corporate culture and reputation.
He does point out that some of the shift started before the economy turned. "A company's reputation is not built overnight nor is its employer brand, which must authentically and intrinsically tie into its mission and values," he notes. "Smart companies recognize that a favorable employer brand not only influences candidates and enhances recruiting efforts, it also can influence your customers, partners, investors, and other stakeholders," he says.
Recruiting methods may have evolved over the past decade, but Hohman says one thing has remained constant for most job seekers: "They typically want a job where they are satisfied with the work they do, treated with respect, and paid fairly."