The 2014 documentary We Could Be King chronicles the merging of two rival Philadelphia high school football teams, amid school board budget shortfalls and public school closures. Directed by Judd Ehrlich, it premiered at the Tribeca Film Festival, is now available on Netflix, and won the 2015 Sports Emmy Award for Outstanding Sports Documentary. The New York Times called it "a memorable season's worth of moving stories to tell on and off the field, as rich as any in Friday Night Lights." It's also a Dick's Sporting Goods commercial.
Sort of. Not exactly a commercial, but the sporting goods retailer commissioned the doc as a piece of brand content. It was the second major expression of Dick's content marketing strategy and represents both an evolution of the brand's previous success and a sign of things to come. Dick's first major content project was 2013's Hell Week, a doc series about the Station Camp High School football team as they endure preseason overnight training camp deep in the Tennessee mountains. There are now two seasons of Hell Week online, as well as a women's high school soccer edition. Coming up this year is another edition of Hell Week, a feature doc following Olympic beach volleyball champion Kerri Walsh-Jennings' journey to the Summer 2016 Olympics in Rio as she works to win her fourth gold medal, and a new doc on upstate New York's Salmon River High School women's lacrosse team, as it challenges the traditional Native Mohawk Nation view that the sport of lacrosse is sacred to men. The latter is part of the brand's Sports Matter initiative, aiming to raise awareness for underfunded sports programs. On that note, the brand also commissioned Pulitzer Prize-winning writer Buzz Bissinger (Friday Night Lights) to write a thought piece on the idea of sports funding, through the lens of one of the teams Dick's foundation helped fund last year.
In short, content has become a cornerstone of Dick's marketing and fueled its appetite for telling compelling sports stories in a variety of formats. Chief marketing officer Lauren Hobart says the brand's content strategy came about because the Dick's team fell in love with stories that couldn't be told in 30 or 60 seconds.
"We have the luxury of working in the sports category where there are just so many powerful and emotional stories," says Hobart. "For our first Hell Week documentary, we wanted to really show what it was like for these kids and what hell week was all about. That was going to require a week-long shoot and a much longer piece of content than we were typically used to producing. From there, honestly, the strategy just continued to evolve. We had created something so powerful with that first doc, that we just had a hunger to tell more of these types of stories."
Despite the tendency for most athletic brand and sports marketing to focus on the aspirational power of the pros, Dick's Sporting Goods' content has been exclusively focused on amateur sport."Those are our customers and those are the stories we're drawn to and want to champion," says Hobart. "There has been so much incredible power in these stories of amateur athletes. It's just inherent to our brand strategy. We focus on authenticity at its core, and amateur athletes are in our DNA."
Ryan Eckel, vice-president of brand marketing says there's an opportunity in combining higher-end production values with the real world of amateur sports. "There's a massive content white space out there that represents a huge opportunity to tell stories that aren't being told but are just as inspiring as a [ESPN] 30 For 30 doc," says Eckel. "People want real and the value that production can bring is just expertly piecing a story together. These are professionals taking hours of footage, and crafting it into something that reflects the heart of that story."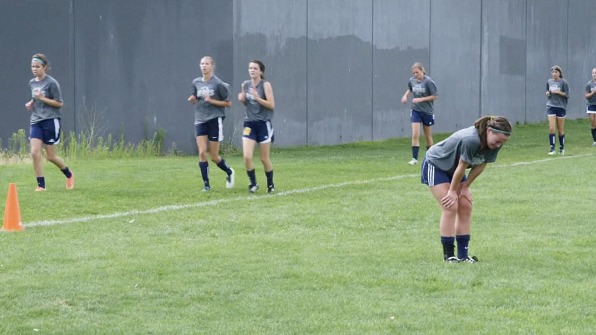 The brand's mantra is that "sports make people better" and its content strategy is designed to reflect that, using the human stories of sport as conveyances of inspiration. That inspiration comes not only from athletic performance, but from the diversity and challenges of life through the lens of sports. Hobart cites We Could Be King as a prime example. "In We Could Be King it hits you with just how strongly sports impact these kids' lives," says Hobart. "How we navigate through the process of deciding which stories we want to get behind, they need to be compelling, show that brand belief in action and lastly, it has to have an ability to get distribution and cut through a very cluttered media environment."
And while most of the Hell Week projects, as well as We Could Be King, are focused on football, other major productions go a little farther afield. The decision to feature less mainstream sports is a conscious one, because while girls' lacrosse or beach volleyball may not be as popular as high school football, the athletes' stories are compelling, relatable, and have the potential to cut through that media clutter.
Eckel says that while the Salmon River lacrosse film may sacrifice a little bit of relevancy, or relatability in some sense compared to football, the brand thinks it provides a fresh look at the funding issue. "We also look for an ability to get in-depth with the story. With Kerri [Walsh Jennings] the one thing that really came out when you hear her speak, she's one of the most passionate and articulate people I've ever heard, and she really wanted to give people a true inside look at her world, in a way I've never seen," says Eckel.
Hobart says it's impossible not to be inspired by Walsh Jennings, whether you've ever watched beach volleyball or not. "Not only is she this Olympic champion athlete, but also a mom of three and someone who's juggling all these things, she is a living hero and we have an instant connection with her," says Hobart. "Her story is exactly the kind of story we want to tell because it's so real, as aspirational as it is, everyone can still relate to it."
One of the biggest lessons Dick's has learned has been about the importance of a sound distribution strategy. You can create the most compelling story, but the impact is about how many people see it.
"If you look back on our years of developing content, starting with Hell Week, we didn't have a very clear distribution strategy," says Hobart. "We knew we'd put it online and try to drive views, but we were very surprised when we got more than a million views and we had a very minor plan to drive people to that story. What that told us was, if we can capture great stories and combine it with a powerful distribution strategy, the sky really is the limit."
Hobart says now the brand gets its distribution figured out as early as possible in order to make sure it's maximizing its investment. The CMO also says another significant lesson has been picking its partners carefully. "If you look at We Could Be King, for example, partnering with Tribeca Digital Studios and the help that they gave us in picking the best documentary filmmaker, but then finding the amazing Judd Ehrlich it really requires a lot of trust," says Hobart. "This isn't something that can be storyboarded ahead of time, we have no idea what we're going to get. They have to go film for months, and we get snippets along the way. It's about trusting your creative partners and letting them do what they do best. And we've had incredible success doing that. I think it might come as a surprise people how much free range we give and confidence we have in our partners."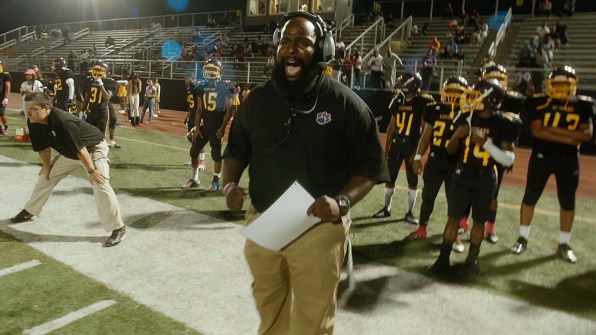 The bottom line whenever the conversation turns to brand creativity ultimately turns to … well, the bottom line. The brand would not comment specifically on sales, but Hobart says the recent content work has had a significant impact.
"The simplest way to talk about results for us is that the brand work that we do has some of the highest ROI of any of the marketing we do," says Hobart. "Everything from our ads through Anomaly, to the docs, have a very strong ROI. We have rigorous analysis of all our marketing channels, and our brand content work really shines."