Artisanal ice cream is everywhere these days, with craft ice cream makers launching food trucks and pop-up shops across the country. Store freezers are giving more shelf space to lesser-known brands that offer unique flavors and quality ingredients over big brand names. According to the National Restaurant Association, home-made artisan ice cream is the top 2015 dessert trend.
But standing out in a market with so many players takes more than just tasty flavors. It also requires smart business strategies and finding a way to differentiate yourself in the marketplace—business lessons any startup founder could use, regardless of their industry.
Fast Company spoke with three craft ice cream makers—Van Leeuwen, MilkMade, and Coolhaus—about what makes them stand out in the marketplace and the lessons they learned that helped them succeed in business.
When Laura O'Neill and her co-founders Benjamin Van Leeuwen and his brother Pete Van Leeuwen launched their first ice cream truck in New York in 2008, they were obsessed with making sure the quality of their ice cream stood apart from all the other stuff being sold by truck vendors. Rather than using cheaper ingredients to stabilize and thicken their product like many ice cream makers do, they opted for the more expensive choice of heavy cream and egg yolks.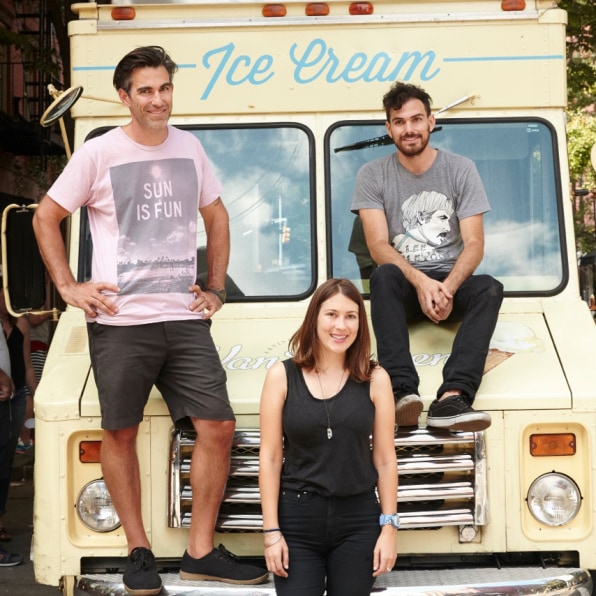 When Van Leeuwen Artisan Ice Cream first started working with a factory in upstate New York to produce their ice cream, they were urged to adjust their heavy ratio of cream and eggs for cheaper substitutes, but the founders resisted. "From the early days, we were always pushing the boundaries for our purity level," says O'Neill.
Seven years later, with six ice cream trucks (four in New York and two in LA), four storefronts and three more on the way in the next few months, not to mention distribution across 250 retail stores, that obsession with quality is still just as important. But that doesn't mean stubbornly sticking to the way things were done from the start, says co-founder Ben Van Leeuwen. "We are constantly evolving our product and business plan based on what the market wants," he says.
Regardless of what your product and market is, sustaining that balance between quality and flexibility is incredibly important. Tempting as it might be to cut corners as the business grows, resist the urge. Without their focus on quality, says O'Neill, Van Leeuwen wouldn't be as successful as it is today. The brand's pale yellow trucks are now a staple around New York City and LA and the company will soon be moving into a new 5,000 square-foot production space in Brooklyn. "We wouldn't have gotten so far without maintaining the integrity of the product," say O'Neill.
Starting an ice cream brand was never the plan for Diana Hardeman, who says MilkMade, her craft ice cream company that launched in 2009 came about by accident. Hardeman, who was known for bringing her homemade cookies to friends' parties, decided to switch things up in 2009 and bought her first ice cream maker. Instead of bringing cookies to her friends' gatherings, she began bringing ice cream she'd churned up in her Manhattan kitchen. People took notice and when her ice cream got a bit of press, Hardeman, who was working for a solar energy company at the time, quickly set up a website, and within a week, had 700 people sign up for her email list.
The business model she came up with on the fly was a subscription-based service that delivered two pints of ice cream a month to members' homes. Hardeman secured $300,000 in seed funding and ran a successful Kickstarter campaign last year, raising more than $47,000. But successful as her business has always appeared from the outside, it's been anything but easy—as any startup founder can attest to in those early days of running a company. "Everyday there's something that goes wrong," she says. "You just get used to it."
Since launching her subscription service in 2009, Hardeman has created 134 different flavors of ice cream using locally sourced ingredients like rum from a nearby distillery and babka from a bakery in the Brighton Beach neighborhood of Brooklyn. On a recent muggy day in July, a crate of local sweetcorn was delivered to MilkMade's shop in Brooklyn for a new batch of corn ice cream.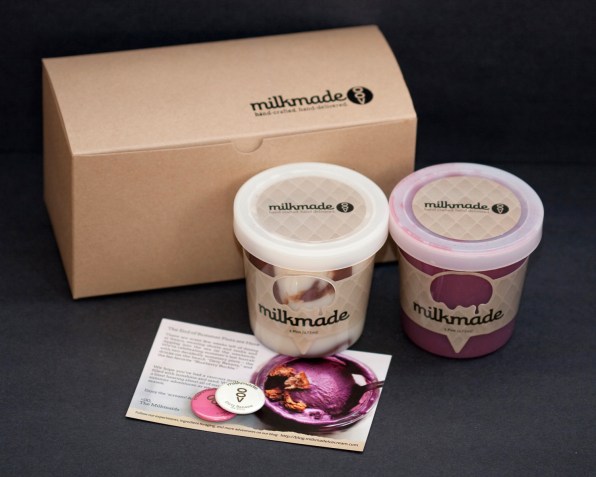 The shop, what Hardeman calls a "tasting room" fell into her lap when she started talking with another local ice cream maker who had previously occupied the space and was looking to get it off her hands. Hardeman had been borrowing space from other local ice cream makers once a month to make her product, but it was quickly becoming clear that she'd need her own space if she wanted to scale the business, which today delivers to 400 members in the New York City area.
Often the impulse in a noisy marketplace is to keep your distance from competitors and stay tight-lipped about your strategy, but for Hardeman, staying open and honest with others in the industry has helped her grow her company. Without those connections, she never would have been able to secure the space she's in today. "Your competitors can be your biggest helpers," she says. "We all understand it's not a winner-takes-all market."
Around the same time Van Leeuwen's first truck started making its way around New York and Hardeman got her first ice cream maker, Natasha Case and Freya Estreller bought an old postal van on Craigslist that they revamped and towed out to the Coachella Valley Music Festival. There they launched their ice cream sandwich brand Coolhaus. Inspired by their architecture and design backgrounds (the name Coolhaus is a mash-up of Bauhaus, the influential modernist design movement and Rem Koolhaas, the famous Dutch architect), the duo's ice cream sandwiches were a big hit at the festival.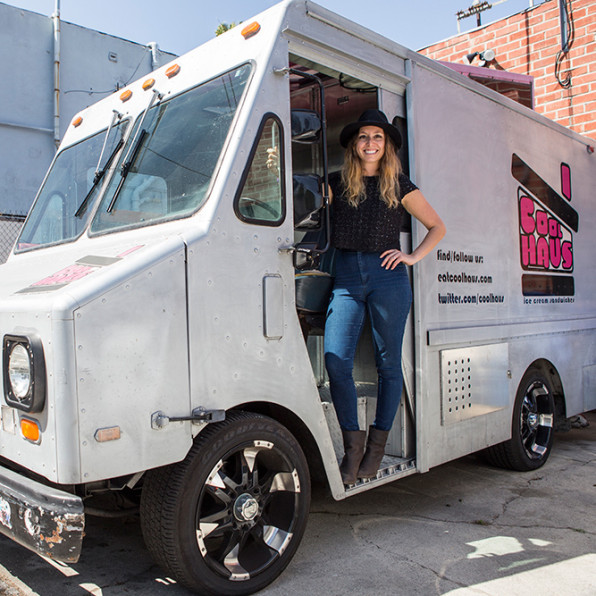 For Case, starting the business wasn't about finding the perfect ice cream recipe or getting all the details right from the get-go. In fact, resisting the urge to get it all down perfectly was critical to the company's success. "It's always a process when you launch," says Case. "You're never going to give yourself the chance of reaping the benefits if you're stuck on the prototype."
What sets Coolhaus apart from the countless other ice cream brands out there is its quirky branding—with architecture themed ice cream sandwich names like Mintimalist, funky ice cream flavors like Netflix (a white cheddar popcorn-infused ice cream with Doritos mixed in), and design details like an edible wrapper made of potato paper—details that all came later in the company's development.
Today Coolhaus runs 11 ice cream trucks and carts, operates two storefronts, and sells packaged ice cream in more than 4,000 stores around the country. It's those distinct details that are most important to the company's success, says Case. "It's not about a recipe. It's about a brand and a vision," she says. "That's where the biggest companies that do it best come from."
Her advice to other startups uncertain how and when to launch their business? "Start with something that's good enough to put out there and the consumer will tell you what changes need to be made."
Correction: A previous version of this article stated the number of stores the Coolhaus distributes to as 1,500. The correct number is 4,000.