"We take a lot of pride in originating in Asia because India and China are the two countries that are leaping over the whole PC-era completely. So we think that the [mobile] game has actually just started," Tewari told Fast Company. "How often do you land in a space that is paradigm-shifting and you happen to be one of the front leaders in that industry?"
The company, which is second only to Google in the global advertising market, announced in February that it had expanded its reach to 1 billion unique devices. In the past two years, InMobi has put out 20 new products aimed at helping clients with mobile advertising. And since its creation in 2007, employees and former employees have launched more than 40 startups. "As the PayPal Mafia is known [in the U.S.]—we're the InMobi Mafia in India," says Tewari.
So how does a leading company in a market projected to reach $100 billion continue to think like a startup? Tewari credits this three-pronged approach: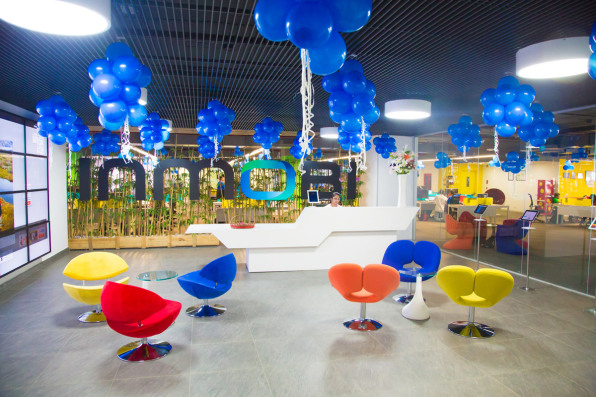 Recognizing that real innovation could only come hand in hand with some level of failed experimentation, Tewari says that it became impossible to measure innovation by traditional metrics of growth (read: successes). A failed project with innovation lessons can still count as "growth." So InMobi removed all classic performance metrics used by other large companies.
"We told our product engineers and product managers, 'Look, this weird concept of paying you a bonus at the end of a quarter is frivolous because you are all trying to do things that are phenomenal,'" Tewari says. "We took away all of the possible conversations that could have led to people getting their performance judged based on short-term incentives."
Instead of bonuses, employees received steady incremental pay increases every year. Employees are allowed and encouraged to work on pet projects, so long as they don't expressly interfere with day-to-day duties. And in what Tewari calls an effort to build trust with his team, the company now has close to zero policies. Only absolute essentials like travel ("Take off if you think it's important for you") and expenses ("Travel as if it were your own money") exist in simple one-liners.
As innovation cycles shrink and companies become more competitive, the only sustainable advantage one company will have over another will be its innovation, says InMobi's chief revenue officer Abhay Singhal. "We think that if organizations need to maintain startup culture—if organizations need to be innovative and agile for the future—then we need to have people who have very open minds, people who value imagination, unity, and action and experiential understanding."
The next challenge is to make sure that mentality endures.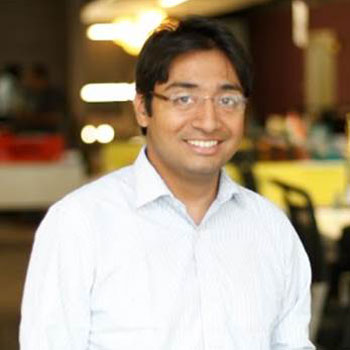 In June, InMobi gave its internal company culture an official name, YaWiO (based on the Turkish, Sanskrit, and Latin words for imagination, harmony, and action, loosely translated), and an accompanying company festival, dubbed YaWiO-X.
"We really want everyone in InMobi to reimagine, to stretch themselves, to think of a new world which is very, very different from what they've inherited," says Singhal. "But never be out of harmony, whether it is harmony with their own colleagues, harmony with the environment, harmony with how our customers and partners perceive us."
To make sure that the company culture is more than a forgotten mission statement, InMobi thinks of it almost like a religion. "The three basic ingredients that bring culture to life are the scripts—how we should operate. The rituals are the second. And the third are the festivals that we are to celebrate from time to time," says Singhal.
The inaugural YaWiO-X festival was a hackathon where 270 employees (known as InMobians) from the Bangalore headquarters split into groups and set to work solving one of three challenges posed by X Prize, the nonprofit Magic Bus, and Indian aerospace startup Team Indus. The InMobians devised solutions for issues like women's safety around the globe, setting up communication between an unmanned rover and a lander on the moon, and transmitting educational materials to kids over very low bandwidths.
And the three-day festival didn't just produce some potentially world-changing ideas. It cemented what its culture was all about.
"We realized that the festival might be a very, very unique way to bring culture to life—a festival that really takes our values and opens ourselves up for even the external world to affect us, and to learn from what we are doing and contribute back to our culture," says Singhal.
As InMobi was honing its internal culture, Tewari says other companies started to take notice.
By the time YaWiO was launched last month, 50 companies had passed through the InMobi headquarters to learn how to implement their own innovation-fostering cultures. At one point, he says, InMobi had to hire a full-time staffer just to play host to these companies.
So InMobi decided to open-source it.
"As technologists, we all write code. And we seem to have written a code for a culture. So why not share that culture code with people?" Tewari says. "Maybe we'll have a lot of companies in the world that run on YaWiO."