The U.S. just had its first recorded measles fatality in 12 years, and doctors didn't even realize it was measles until the victim was dead. Since anti-vaccination advocates have continued to spin conspiracy theories that link measles vaccination to autism, measles in America–a disease whose transmission was entirely eliminated–is making a comeback. Last year, there were 668 measles cases in the U.S., the highest number in the last 15 years.
Because it was out of mind for so long, we don't know nearly enough about the disease and its processes, say experts, who have recently discovered both shocking details about how the virus erases the memory of a person's immune system and, more positively, promising new ways that intentionally infecting people with measles might work medical wonders.
"There is no other disease process that is known to cause as much disease and death as measles," says Michael Mina, a post-doctoral researcher of infectious disease at Princeton University and one of the authors of a new study published in Science Magazine on how measles interacts with–and makes much worse–other infectious diseases. His work, focusing on population data from several countries, is helping solve one of medicine's big mysteries of the past half century: namely, why did the introduction of the measles vaccine in the 1960s reduce dramatically not only measles cases, but also childhood mortality from all other infectious diseases, by up to 90% in some of the most impoverished communities in the world?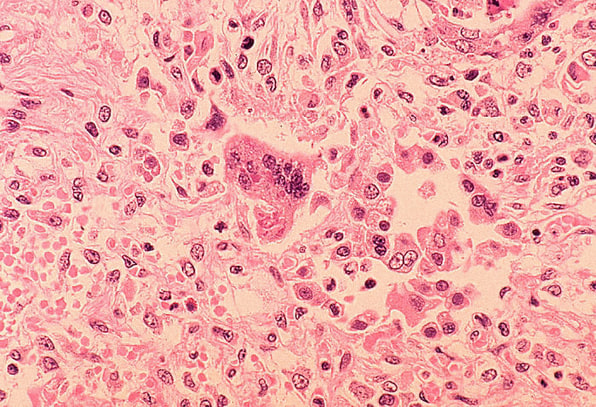 In the West, we have started to think of measles as more of a nuisance than of a serious disease. The CDC estimates that the current mortality rate in the U.S. from measles is 0.1-0.2%. Not so, however, in the developing world. According to the World Health Organization, "in populations with high levels of malnutrition and a lack of adequate health care, up to 10% of measles cases result in death" and 145,700 people died of measles globally in 2013. Prior to widespread vaccination campaigns that started in the 1980s, the death counts reached millions of people every year.
The work of Mina and his colleagues indicates that those statistics may significantly underestimate the real threat measles poses to humans. It links with previous research to show that measles attacks the immune system in two distinct ways: like most other viruses, it suppresses the body's defenses actively while the disease is in the acute phase and the virus is replicating in large numbers, typically for a period of several weeks. But then it also erases the memory of the immune system, leaving its victims vulnerable to other infections they have already defeated or been vaccinated against.
We have yet to find out how exactly the process works in humans, cautions Diane Griffin, vice president of the U.S. National Academy of Sciences and a top measles expert, but one of the paradoxes involved is that the typical result is a strong immunity against measles itself. "The measles immune response takes over other types of immune responses," she says.
Unlike the effects of HIV, which also shuts down the immune system, the impact of measles is far more subtle: so subtle, in fact, that according to the WHO just two doses of vitamin A supplements can reduce the mortality rate in children in developing countries by up to 50%. Data examined by Mina and his co-authors suggest that people who contract measles, typically children, continue to be more susceptible to other infectious diseases, such as pneumonia or pertussis, for a period of about two to three years. After that, presumably, the body has has built its immunity against common pathogens back up.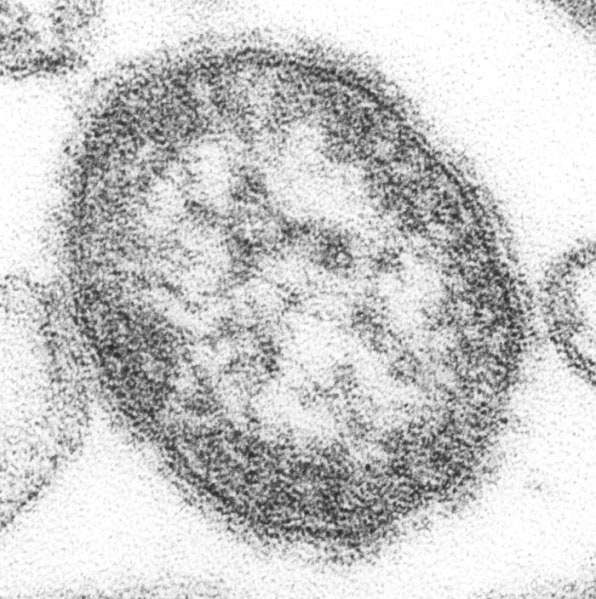 But this window of vulnerability is sufficient to decimate children in poor countries. The story was no different in the West through the early 20th century: historical records lament measles' many "ravages" on children, army camps, and royal courts alike. The most severe form of the disease, known as hemorrhagic or "black measles," is now virtually unknown in the developed world, but once killed its victims in a gruesome way closely resembling the symptoms of Ebola: bleeding from different parts of the body, fever, and multiple organ failure.
Yet the deadly plague can also also save lives. A woman's terminal blood cancer was put into remission last year after she received a high dose of the vaccine strain of the virus, and laboratory studies have shown that measles attacks certain cancers, including cancers of the blood, ovaries and brain, much more aggressively than it attacks regular body cells.
This is because cancer cells often have defects that make them more susceptible to viruses, says Griffin—and the measles virus, which is uniquely adapted to the human body and can infect more types of human cells and tissues than just about any other virus, is an ideal candidate for the job. Scientists are currently experimenting with specially engineered viruses that latch onto cancer cells even more effectively, she adds.
Widespread vaccination campaigns and increased access to basic healthcare in many areas around the world have greatly reduced measles' deadly impact over the past three decades. But measles has such a high infection rate that even a small reservoir of unvaccinated people could result in renewed outbreaks–as we are finding out in the U.S., where measles was declared eradicated back in 2000.
Now researchers are experimenting with new types of delivery methods such as microneedle patches that allow the vaccine to be distributed even in areas where trained medical staff is unavailable.
In parallel, they are working on solving the virus's many remaining mysteries, which are not limited to its ability to cause immune system amnesia and its cancer-fighting properties, says Griffin. In her own studies, she has recently demonstrated that the virus, which scientists previously thought cleared from the body entirely within weeks, can persist for months and perhaps even years.
"Understanding what the immune system has to do to actually get rid of the virus, and how the viral RNA (or genome) is maintained and what it is doing are enigmas right now," she says. "We can describe what's going on but we really don't understand why."
Meanwhile, a piece of practical advice from Mina: if you or your child have had the measles recently, it may be a good idea to talk to your doctor about getting all the other routine shots all over again.