I'm in a laboratory at Drexel University watching a remote-controlled robot do a spastic breakdance across the floor. The fist-sized, brightly colored bot looks simple enough: It has two wheels, two antennae, and what appears to be a friendly face. But it has a mission much bigger and more ambitious than its tiny form factor: This thing wants to teach kids how to become programmers.
This freewheeling toy android comes from a young startup called LocoRobo. Its moves are set using a mobile app that allows the user to program simple actions: go forward, accelerate, spin around, stop. And while plenty of kids would be content to play with a smartphone-controlled toy robot, LocoRobo wants to let them dig much deeper into the code and sensors that make it work.
"The power of LocoRobo is that it's a robot that grows with the child," says Pramod Abichandani, the Drexel professor and roboticist who founded LocoRobo along with four engineering students at the university. "There's no barrier to entry: It's like using a simple RC car-like interface. But the barrier to exit is really high. You can keep on learning and learning until the robot breaks down."
It works like this: After you tap a few commands into LocoRobo's app, two things happen. One, the robot does what you told it to do, thanks to a low-power Bluetooth connection between the phone and the robot. Second, those commands are synced via the cloud and saved within a web interface. From here, you can revisit past actions and, more importantly, get a hands-on peek at the code that makes the bot move. As easily as one can click "view source" on a website to see the HTML under the hood, LocoRobo's web interface lets you peel back the curtain and see the code behind each of the movements and behaviors you've asked the robot to do, effectively open-sourcing the toy's behavior. From there, you can tinker with the code itself, unlocking new movements and functionality not previously possible.
"Once you sync it on the web, these things come to life in a completely different way," says Abichandani. "You start seeing one-to-one mapping between the graphical blocks and the lines of code."
LocoRobo has developed APIs in Python, C, MatLab, and the Node.js flavor of JavaScript, allowing students to dig into whatever coding language suits them best. They can also learn more about the sensors on board the robot–accelerometer, gyroscope, and ultrasonic sensors that help the bot find its way around a room and its obstacles. By shedding more light on how these common sensors work, Abichandani hopes to lower the barrier to building hardware as well as software and, with enough adoption, helping to further democratize both.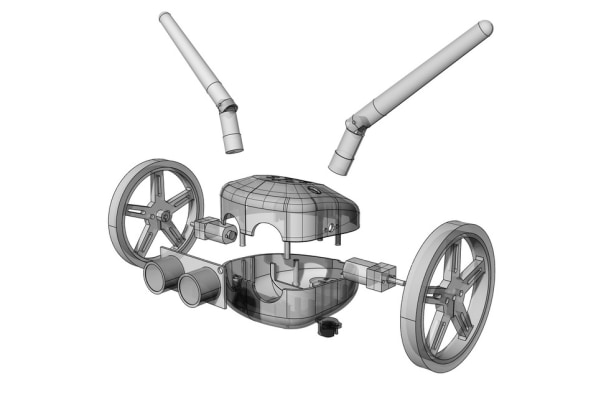 It's a bold mission, but Abichandani says he's seen keen interest from students and teachers in the local Philadelphia schools where LocoRobo has been quietly introduced thus far–on more than one occasion, their functional prototypes have come back in pieces thanks to the enthusiasm of some of the younger students.
In addition to the robots and accompanying mobile app, LocoRobo will offer access to coding and hardware tutorials, as well as an optional monthly subscription service that will give users access to new sensors, code challenges, and supplementary props designed to make LocoRobo more engaging and interesting to young future coders.
"It's very difficult to merge fun and learning in a way that is engaging," says Abichandani. "What we found was giving pieces of hardware creates a culture where the kids can work on their own." Their product is designed to keep parents engaged as well, hopefully encouraging a more hands-on role in kids' learning.
At launch, LocoRobo will be targeted at kids roughly between the ages of 8 and 12, although older kids (and adults, for that matter) who are coding novices could certainly use this as a way to get started. And for younger kids, LocoRobo is still a fun toy that, the team hopes, can then grow into a teaching aid as the child gets older.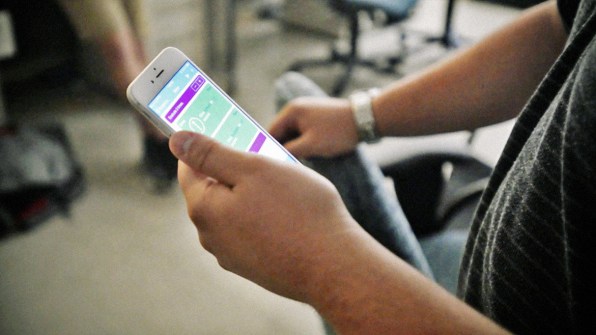 After an unsuccessful IndieGogo campaign earlier this year, LocoRobo graduated from the DreamIt Ventures startup incubator with a much sharper sense of how to commercialize a product like this–not to mention a stable of new mentors from successful local startups. Having originally launched as a nonprofit, the company shifted gears, based in part on the advice of mentors like DuckDuckGo founder Gabriel Weinberg and SnipSnap founder Ted Mann, among others. In June, the now for-profit startup landed a $100,000 prize from Founder.org, the nonprofit investment firm run by serial entrepreneur and venture capitalist Michael Baum.
Freshly infused with business know-how and some cash, LocoRobo is currently courting investors for seed funding in the hopes of alleviating the steep costs of manufacturing a fleet of tiny robots. At the very least, says Abichandani, they will produce a small run of robots to ship in the fall and early winter.
Not that LocoRobo has any intention of stopping at tiny, remote-controlled robots.
"We're not going to stop at one product," he says. "We have a bunch of other ideas as well."