Ignorance may be bliss, but when you add in millions of dollars, it can quickly turn into disaster.
In 1998, William Hsu was a recent Stanford University grad working as an analyst at an investment bank. His passion, however, was technology, and with the dotcom bubble starting to inflate, he was anxious to get in the game.
"There were some very smart people at the bank, and naively I thought I was just as smart," he says. "Ten months into the job, I quit to start my own company."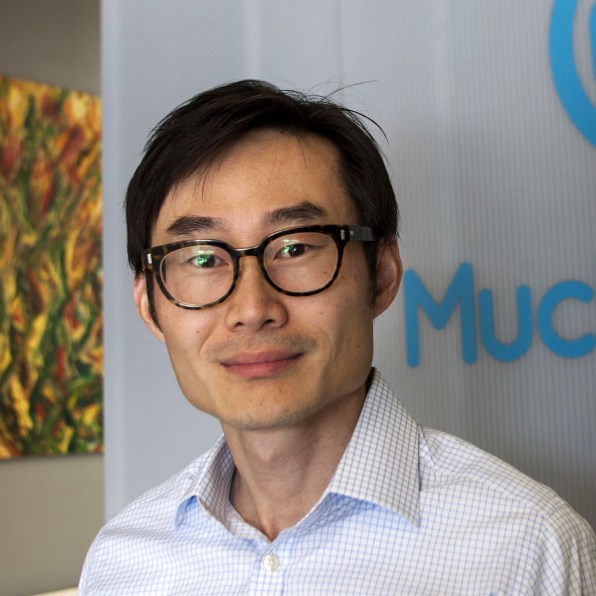 Hsu and two coworkers left to launch BuildPoint, an online business that provided bidding management and marketplace services to the commercial construction industry. The trio quickly raised more than $50 million in venture-capital funding.
"It was crazy that we were able to raise that amount of money even though we had no experience," recalls Hsu. "The Internet was less than five years old, but being 22 didn't mean I knew more or less about it than anyone else. I was an Asian kid from Stanford; people would ask if I was related to [Yahoo founder] Jerry Yang."
In a year and a half, BuildPoint went from three guys in a house in Palo Alto, California, to a company with 250 employees. "We were very focused on getting eyeballs even though we were a business client," Hsu says. "We barely knew the difference between consumer and enterprise. eBay was a huge marketplace on the consumer side, and we believed we could do the same on the commercial side for construction. Turns out we were dead wrong."
While BuildPoint recruited lots of users by giving away the software, Hsu and his cofounders couldn't monetize their business. After the market crash in 2001 and the dotcom burst, the company was fortunate to have about half of its investment money still in the bank.
"Our ability to raise a lot of money didn't help us," he says. "The board made a decision to get rid of the founding team and bring in a more seasoned executive team."
Hsu took the firing hard; BuildPoint was his first love. "After the dotcom burst, two-thirds of my friends were unemployed," he says. "People were streaming out of technology and going back to whatever industry they came from. I wanted to jump straight back in and start another company to prove people wrong, but I knew that wasn't the right thing to do."
Instead Hsu spent a year traveling, partying, and meditating on what went wrong. He finally came to the realization that it takes a different skill set to start a company than it does to build one.
"Starting a company is about inspiring investors and employees to do the impossible, and I was good at that," he says. "Building a company is about hiring correctly, adhering to a timeline, and rigorously valuing opportunity. It's turning something from inspiration and creative movement into process and rigor. Unfortunately I was terrible at that."
Hsu decided to get his MBA from Wharton Business School and close the gap on the skills he was missing. When he graduated, he started at bottom of the corporate ladder at eBay.
"eBay was one of the few companies that survived the dotcom crash," he says. "I wanted to learn and work for people who knew what they're doing. I had to swallow my pride and take a lower-paying job than I ever had."
For the next 10 years, Hsu strategically job-hopped to learn the ropes of running a variety of types of companies, from IPOs to Fortune 100s. "I wanted to understand the different skill sets at different levels and learn how they cross hurdles," he says. "Every job I took was to learn the gap between stages."
In 2011, Hsu was ready to get back into the dotcom business, but this time as an investor. He left a position with AT&T to cofound Mucker Capital, a seed and pre-seed VC firm that has invested in companies like Trunk Club and Wallaby.
"Mucker Capital is the platform I wish I had in 1998–a set of peers that can help me solve problems," he says. "The companies we invest in don't need 10 years of growing pains to figure it out. If they work hard, they can compress the learning and create a great company."
Hsu looks for entrepreneurs who can execute on a project and admit where they need help. Insatiable knowledge is another trait that attracts Hsu to invest in a company, and it's something he can identify quickly in a conversation. "When they turn the table and start asking me what other companies are doing, their curiosity is clear," he says.
Finally, Hsu looks for creativity, but says it's a strength and a weakness for entrepreneurs: "I like to see the possibility of each and every idea, and being imaginative makes me a passionate investor," he says. "The weakness is knowing how to take a step back and understand the hurdles. It's nice to talk about how you'll dominate the world in five or 10 years, but you have to be able to clear the hurdles."