Plenty of studies have shown that regular exposure to natural environments has a lasting positive effect on our long-term well-being in ways that getting a promotion, buying a new car, or even winning the lottery can't touch.
Since it seems to make a lot of sense to engineer natural spaces into our increasingly urbanized, mechanized, and computerized lives, doesn't it also make sense to consider the role of natural materials—that is, materials we tend not to think of as synthetic—in our technology and user interfaces? If humans sense a bond between ourselves and the natural world, how might that connection impact the bonds we form with our devices?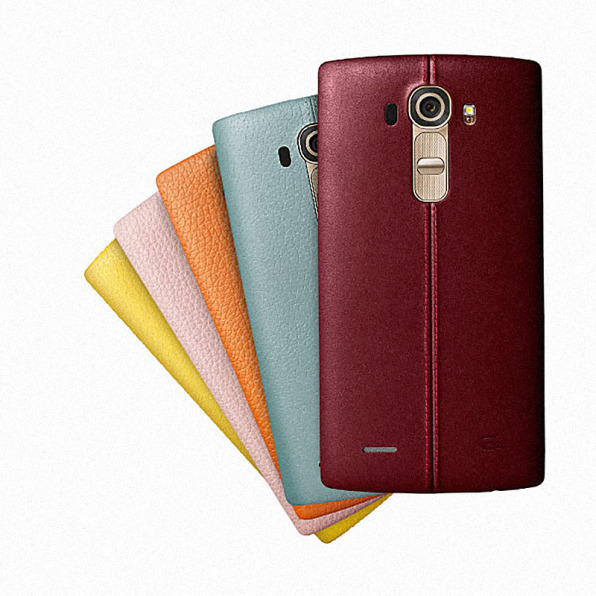 We've already seen some combinations of natural and synthetic materials being used harmoniously together in the field of computing. Bamboo keyboards and mice have been around for years, the LG G4 is available in two leather finishes, and the Motorola Moto X can be customized with eight different types of natural backs: four different shades of leather, and four grains and finishes of wood. As after-market accessories, there are dozens of brands of leather and wooden cases for just about any modern smartphone and tablet, and even premium leather iPhone and iPad cases designed and sold by Apple. And as you move up-market in Apple Watch models, the selection of leather bands increases.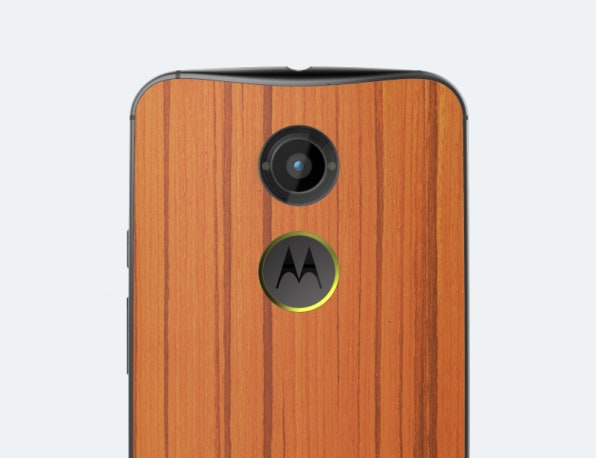 The use of natural materials both in the design and in the after-market enhancement of our devices often seems to relate to how we hold or otherwise make physical contact with them. One of the best examples comes from a company called FiftyThree, and in particular, its iPad stylus Pencil. In addition to black brushed aluminum and gold, it's also available in a walnut finish along with the promise that, "Each Pencil has a unique character that will subtly change with years of use."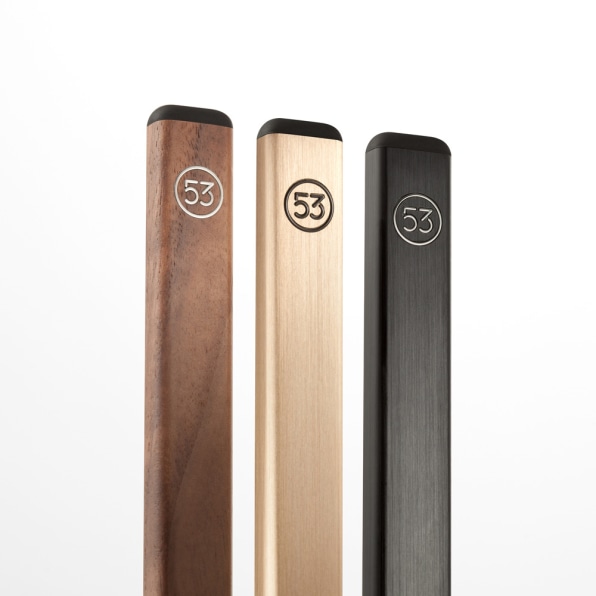 In the language the company uses to characterize Pencil, FiftyThree is clearly channeling the kind of long-term bond we're accustom to seeing in the context of much more enduring items like watches, camera equipment, and leather wallets than in rapidly evolving, and often even disposable, computer peripherals.
Even where no discernible natural materials appear in a final product, device designers and manufacturers are often eager to allude to the influence of simpler artisanal experiences. In Logitech's introductory video for their new MX Master mouse—certainly one of the most advanced pointing devices ever created—among the first objects we see are a sketchbook and a drafting pencil. We then watch one of the designers of the mouse hand-sculpt the shell out of a simple block of wood using traditional woodworking implements, and a footnote on the device's product page proudly informs us that, the mouse mold is "manufactured from an original hand sculpted design."
But the use (or suggestion) of natural materials in our devices is about more than enhancing the way they feel; it's also very much about visual aesthetics, as well. Taking a step back from the world of gadgets for a moment, if you think the use of wood or veneer in the automotive industry is antiquated—or possibly even a little tacky—consider that the dashboards of several modern luxury brands contain rich wood grain accents, including those of the Tesla Model S and the upcoming Model X, arguably two of the most technologically advanced consumer vehicles in the world. And have you ever noticed those horizontal, parallel grooves in the sides and back of the boxy but stylish Ford Flex? Those are meant to evoke the classic character of wooden panels while also suggesting a modern and sophisticated image.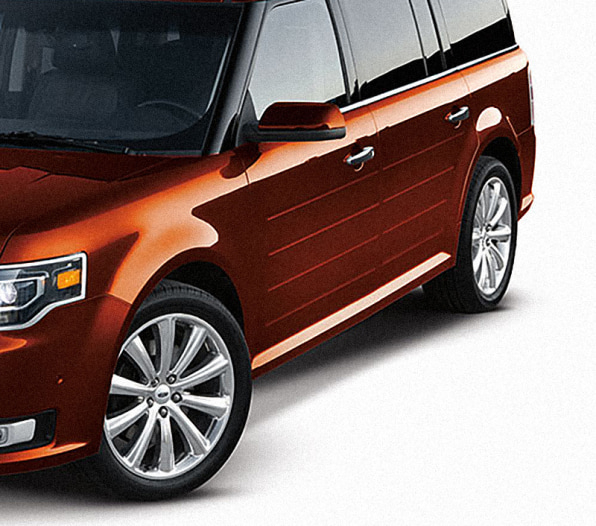 While there is obviously still a great future in plastics, as the famous movie line goes, there is an equally great future in exploring materials like exotic metallic alloys and hardened ceramics which have the advantage of not only being incredibly durable, but that also present a surface that we might be able to more easily identify with, and maybe even connect to, emotionally.
Consider Apple's iPhone 5c in the debate between synthetic versus more natural, studier materials. While it's true that it is "beautifully, unapologetically plastic," it's also unapologetically unpopular, with most customers continuing to opt for the more premium feel of metal.
One of the most revealing ways to get at the root of what we expect from the future of our technology is to examine not only how we characterize it through science fiction, but also how the audience then reacts to that characterization. Although Spike Jonze's Her is more of drama or a romance than a traditional hardcore science fiction movie, it was still one of the most technologically evocative films of the last several years, and a fascinating exploration of human-computer interaction.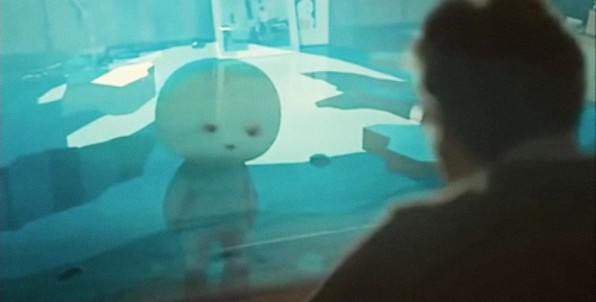 The two most frequent adjectives I heard people use to describe the portrayal of computers and devices in Her were probably "unobtrusive" and "invisible." The protagonist, Theodore Twombly, lives in a futuristic interpretation of L.A., but it's almost the opposite of the L.A. we know from films like Blade Runner and Elysium, primarily due to the distinct lack of high-tech fixtures like flying cars, androids, and holograms (Theodore's Nintendo-of-the-future notwithstanding).
In fact, technologies like computers, phones, input devices, email, operating systems, and networks are so well integrated both into the environment, and into characters' lives and workflows, that they nearly disappear altogether, conveying an atmosphere that has much more in common with idyllic perceptions of the past than what most of us expect from a tech-obsessed future.
Technological prophecy is as much an art as it is a science—an endeavor which may start out with objective observation and dispassionate analysis, but that ultimately ends in an appeal to our intuition. I don't pretend to know exactly where our sometimes empowering, and sometimes dysfunctional, symbiotic alliance with technology will eventually lead, but my instincts tells me that in the future, the very best digital experiences will be the ones that feel the most analog.