Teresa White had been working at insurance giant Aflac for less than a year as second vice president of policy/payroll account services when she began to get calls from people in the company asking her for career advice. The puzzling thing was that she didn't know most of them.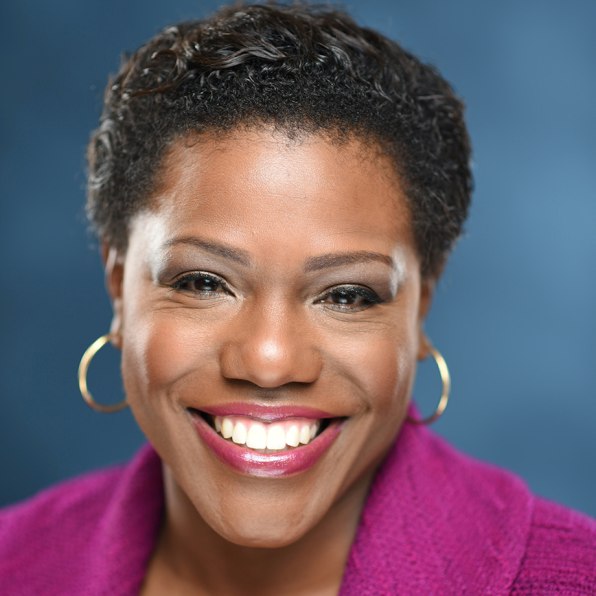 But White, who is now Aflac's first woman and first African-American president after being promoted in September 2014, was a smart straight-shooter, and her knack for giving people advice that helped them get ahead was becoming well-known. When she got these requests, she would take it upon herself to do some sleuthing, asking contacts who worked with the individual how he or she could improve. Then she gave feedback, both good and bad. Her protégés needed everything from more education to shoring up certain areas of their work styles.
"What this told me was that organizations lack people who will provide candid feedback," she says.
After White was promoted to executive vice president, chief operating officer, she spearheaded the creation of Aflac's Career Success Center as part of her mentoring initiatives. The center helps people who don't know how to progress within the organization, or who may need work on job-related or soft skills by giving them advice, feedback, and assistance.
Since it opened in May 2014, more than 300 people have had one-on-one sessions with a career counselor to help them learn about opportunities for advancement. Roughly a quarter of those people who have taken advantage of other services, such as coaching in interviewing techniques and resume writing, have been promoted. She's trying to get both managers and employees within the organization comfortable with unvarnished feedback that can help them in their careers by applying some of the lessons she's learned along the way.
You're not doing anyone any favors if you're not truthful, or if you sugarcoat important feedback, she says. When people ask for an assessment of their skills or are seeking answers to help them succeed, you should be forthright. When people are not in alignment with the organization or its goals, or if they're lacking some skill set or other aspect that will allow them to succeed, they can't take action to correct those issues if they don't know about them, she says.
If your people know that you're truly working to help them succeed, negative feedback or information isn't only better received, it may actually be welcomed, she says. Telling someone they did a "great job" isn't meaningful. Being specific about what was done well will encourage more of the same behavior.
If your employees and team members truly believe that you're working in their best interests, they will not only accept negative feedback better, they may even welcome it, White says. She's able to be so direct because she has a reputation for giving employees the information and insight they need to be successful.
"I think people know that I'm not attempting to harm them. I think that I demonstrated to people by how I interact with them, by what I say, by what I do, that my intent is never to harm," she says.
If you're dishing out truthful, unvarnished feedback, you've got to be able to take it too, she says. Your team needs to be able to give you bad news or discuss disagreements without feeling like you're going to get angry or hold it against them.
"I share with our leaders that if you're reporting to me, I expect that you're not going to agree with everything that I'm doing. I expect that. Together though, we're going to make a damn good team," she says.
White says one of her biggest leadership challenges "was to surrender to the thought that I don't know everything." That doesn't mean you don't add value, but the minute you start to think you have all the answers, you're wrong. Be honest with yourself about where you excel and where you don't. That's going to help you move ahead, and also find the people you need to complement and enhance your skill set and strengths.