Since 1991, creative directors and producers from Saatchi & Saatchi's global network have been scouring the globe for the most interesting, provocative and technically gifted new directing talent. And in that time it's been the agency's custom to share with the advertising world what they found in the New Directors Showcase, held annually at the Cannes Lions.
Now, to mark the 25th anniversary of this staple of the Cannes conference calendar, the agency has decided to delve into its archive and reflect on the collective heft of talent that has passed through its showcase.
For 2015, Saatchi & Saatchi has commissioned 25×25, an "experiment in film," which will serve as the showcase's theatrical piece that precedes the unveiling of the 2015 list of directors to watch.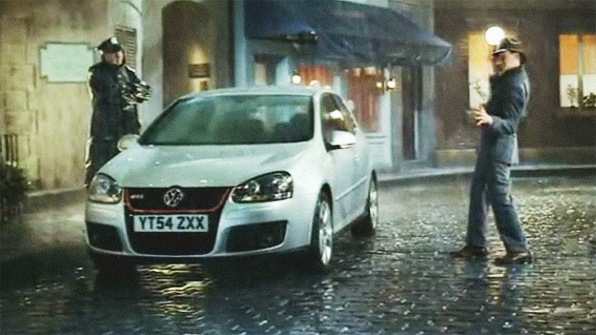 The film is a collaboration between 25 directors that were once a part of the New Director's Showcase including: Daniel Kleinman, Dawn Shadforth, Floria Sigismondi, Jonathan Glazer, Michel Gondry, Ivan Zacharias, Traktor, Dante Ariola, Ringan Ledwidge, Antoine Bardou-Jacquet, Carl Erik Rinsch, Noam Murro, Tim Bullock, Dougal Wilson, James Rouse, Jamie Rafn, Fredrik Bond, Phillipe Andre, Jake Scott, Ne-o, David Wilson, Daniel Wolfe, Ilya Naishuller, Vania Heymann and Charlie Robins. And in suitably theatrical fashion, it will only be shown once on Thursday, June 25 at 10 a.m. at the Palais des Festivals in Cannes, though leading up to the film's premier in Cannes, one of the 25×25 directors was revealed each day, along with their original film from the NDS archive (shown in the gallery above).
Saatchi's worldwide film and content director, Andy Gulliman says the idea for this look back in time came from contemplating what to do for the opening of the 2015 reel. "The New Directors Showcase has a reputation for creating a piece of entertainment, and the reel has gone from strength to strength. What we were conscious of–and nervous about–was that for the 25th year we'd have to do all that and more."
Indeed, over the last few years the NDS has incorporated cutting edge technology such as drones, holograms and emotion-sensing wristbands into its opening act, so the burden to create something befitting a silver anniversary was significant. "We were scouting for the next thing that will keep us ahead of the curve, and it was then that we decided we needed to have a look at the archive," Gulliman says. "Once we looked at the films that were made, it was fascinating to see the people that had passed through the New Directors Showcase."
Since the powers that be at Saatchi do love a bit of secrecy around their showcase opener, the exact content of the film will remain unknown until it's shown in Cannes, other than the fact that 25 filmmakers have been invited to collaborate on one film and each director was given free reign over their bit of the film, save for one exception: they were directed to include one prop from their original film that debuted in the showcase. So, for instance, Daniel Kleinman needed to incorporate a camel, Floria Sigismondi worked with a hammer, Jonathan Glazer was directed to use a light bulb, and so on.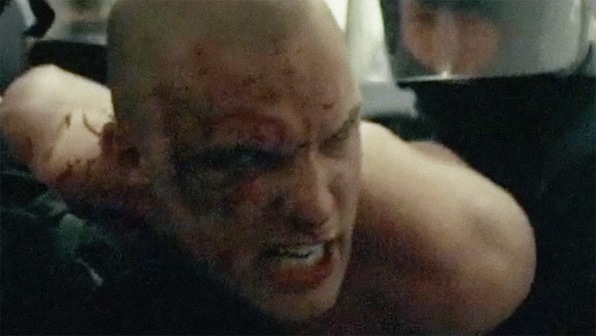 As for the directors that have made up the New Directors Showcase over the last two-and-a-half decades, it's pretty staggering to see the names in one list. 1991 saw influential directors such as David Cronenberg, Jake Scott and Daniel Kleinman make their mark, while Barry Sonnenfeld made an appearance in 1992. Herb Ritts was pegged as one to watch in 1993, along with Tarsem, Alex Proyas and Mehdi Norowzian. Jonathan Glazer broke out in 1994, along with Kinka Usher, and photographer Ellen von Unwerth. And the 1995 list included a new wave of video directors with Floria Sigismondi, Mark Romanek, Michel Gondry, Samuel Bayer and Spike Jonze among the honorees. While each year has no shortage of now-iconic talent in its ranks, it's those earlier years that provide the best blasts from the past.
Take a look at the entire list of directors from 25 years of the Saatchi & Saatchi New Directors Showcase below and see highlights from 25 years of the showcase in the gallery above.
Alexander Dombrowski
Andrea Zaccariello
Antonio Bueno
Atsushi Sakamoto
Bruno Decharme
Caspar-Jan Hogerzeil
Charlie Paul
Christiane Brunner-Schwer
Cosimo Zitani
Daniel Kleinman
David Bishop
David Cronenberg
David Kellogg
David Kung
David Wellington
Eddie Saeta
Fumihiko Arai
George Muskens
Giovanni Bedeschi
Glenn Ribble
Jake Scott
Jan Sverák
Jean-Baptiste Mondino
Jeff Bednarz
Jeff Stark
Jim Blashfield
Jim Edwards
Joe Public
John Claridge
John Lloyd
John Ware
Keir McFarlane
Kenji Yamauchi
Laszlo Kadar
Lesley Robson-Foster
Marc Comes & Jan Houe
Marc Chiat
Martin Asphaug
Matthew Rolston
Michael Rowles
Paul Loosley
Philip Kates
Rodney Butcher
Satoshi Saïkusa
Sebastian Cramer
Susan Brown
Victor Garcia Mohedano
Vivi Friedman
Wang Tsai Hang
Barry Sonnenfeld
Brian Griffin
Charles Wittenmeier
Daniel Greaves
Erik Poppe
Gerard de Thame
Jeff Darling
Jonathan Brade
Neil French
Nils Gaup
Pong Pai Bron Siddnigu
Rey Carlson
Richard Gibson
Ted Robinson
Adrian Moat
Alex Proyas
Brendan Young
Bronwen Hughes
Daniel Barber
Dennis Manarchy
Elma Garcia
Erick Ifergan
Ernesto Cinzi
Herb Ritts
Ian Emes
John Mastromonaco
Mehdi Norowzian
Michael Haussman
Pam Thomas
Robert Logevall
Tarsem
Theo Delaney
Vaughan & Anthea
Agust Baldursson
Anton Beebe
Ellen von Unwerth
Enda McCallion
Fabrice Carazo
James Ashburn
Jason Smith
Jean-Louis Scherrer
Jonathan Glazer
Jörgen Lööf
Kevin Donovan
Kinka Usher
Mahesh Murthy
Mark Pellington
Nico Beyer
Paul Arden
Paul Wong
Peter Nydrle
Phil Jude
Sandra Goldbacher
Satit Ralawauta Varnich
Sean Hinds
Shashanka Ghosh
Stefan Schwartz
Stéphane Sednaoui
Tom De Cerchio
Tomek Sikora
Victor García
Wayne W. Peng
Wilde Ng3
Zoltan3
Calle Astrand
Chel White
Fatima
Floria Sigismondi
Graham Fink
John Kennedy
Jonathan Barnbrook
Mark Fenske
Mark Romanek
Mark Williams
Michel Gondry
Nomad
Samuel Bayer
Spike Jonze
Spiro
Terrence O'Connor
Tomato
Walter Stern
Yani
Andrew Waddington
Andy Morahan
Antony Easton
Buckley Todaro
Chris Palmer
Christine Jeffs
Edmundo
Erica Russell
Erich Joiner & Scott Burns
Gore Verbinski
Ivan Zachariàš
James Hudson
Jamie Thraves
Jonathan Teplitzky
Josh Frizzell
Kevin Kerslake
Kevin Roberts
Matt Palmer
Paul Archard
Peter Darley Miller
Ricardo De Carvelho
Rob Sanders
Sergio Amon
Simon Levene
Sng Tong Beng
Steven Ramser
Thomas Krygier
Traktor
Trevor Robinson
Branson Veal
Chang Bo-Cheng
Charley Stadler
Chris Cunningham
Dominic Murphy
Eden
Eric Coignoux
Jean-Marc Vervoort
Jesse Peretz
John Moore
Jonathan David
Kieran Murphy
Lucho Bender
Markus Blunder
New Renaissance
Olivier Venturini
Pat Holden
Pete Henderson
Philippe André
Shona Auerbach
Tessa Sheridan
Antony Redman
Brian Baderman
Chris Dada
Dan Nathan
Dante Ariola
David LaChapelle
David White
Douglas Avery
Georg Misch
Jaume Collet Serra
Kevin Thomas
LeMoine/Miller
Matt Murphy
Noam Murro
Peder Pedersen
Pen-Ek Ratanaruang
Pucho
Rad-Ish
Ralf Schmerberg
Richard Sears
Rupert Sanders
Sarah Dudley
Agustin Marquez
Amy Hill & Chris Riess
Barton Landsman
Chris Milk
David Gaddie
Dawn Shadforth
Eddy Chu
Fredrik Bond
Jeffrey Fleisig
John O'Hagan
Koen Mortier
Kyle Cooper
Lizzie Mes
Marcel Langenegger
Martin Liu
Michael Wong
Nick Livesey
Peter Burger
Peter Cattaneo
Quentin Dupieux
Ringan Ledwidge
Snorri Bros
Steve 'Spaz' Williams
Tom Vaughn
Veit Helmer5
Antoine Bardou-Jacquet
Brian Beletic
Bruce Paynter
Charles Stone III
David F Knight
David Levin
Dom & Nic
Garth Davis
Geoffrey De Crécy
Heidi Easton
Igor Fioravanti
Joakim Sandsrom
Johan Renck
Julio Del Álamo
Kuntz & Maguire
Li Wei Ran
Luke Forsythe
Melanie Bridge
Oriol Segarra
Patrick Ryan
Peter Thwaites
Philippe Dussol
Rupert Jones
Simon Hunter
Spooner/French
Supercollider
The Glue Society
Tom Routson
Antoine Deschamps & Yovann Leblanc
Anupap Pongnametta
Carl Erik Rinsch
Casey Affleck
Chan Man Chung
Chris Smith
Christophe Navarre
Darren Walsh
Elliot Hegarty
Forsberg & Co
Geoff McFetridge
Hamish Rothwell
Hiroyuki Nakao
Jack Wareham
Jason Reitman
John Dolan
Johnny Hardstaff
Marc Sidelsky
Pat Sherman
Sean Mullens
Shynola
Siraj Jhaveri
Steve Dell
Sven & Calle
Tim Loehr & Claus Dowie
Tom Carty
Tom Shankland
Alexander Herzog
Allen Coulter
Christian Loubeck
Daniel Levi
Diego Kaplan
Erik Van Wyk
Fernando Vallejo
Francois Vogel
Happy
Jay Chandrasekhar
Jim Jenkins
Joel Peissig
M
Martin Krejci
Matthias Zentner
Nicolai Fuglsig
Numero 6
Pang Ho-cheung
PES
Philip Atwell
Rob Kaplan
Sam Cadman
Stéphane Levallois
Tim Hope
Acne
Anthony Atanasio
Arran Bowyn
Blue Source
Bob Kerstetter
Brewster MacWilliams
C.J. Waldman
Carter & Blitz
Chanel
Chuk Chuk
David Slade
Fabio Soares
Jarbas Agnelli
Marc R. Wilkins
Marc Swadel
Nathan Price
Nicolas Kasakoff
Paula Hernández
Pleix
Rafael Fernandez
Rawson Thurber
Richard Anthony
Steven Diller
StyleWar
Thor
Tim Bullock
Yann Malka
Alex Rutterford
Cameron Platter
Claudio Borrelli
David Gordon Green
David Preizler
Dougal Wilson
Gary Eck
Ivan Bird
Jakub Kohak
James Rouse
Jan Vogel & Rene Villar-Rios
Javier Blanco
Jeff Labbe
Justin Reardon
Laurent Bourdoiseau
Mark Gilbert
Miguel Sapochnik
Neill Blomkamp
Rasmus Laumann
Russ Lamoureux
Scott Hicks
SoandSau
Steve Hudson
The Elvis
The Perlorian Brothers
Wilfrid Brimo
Adam Smith
Andy Fogwill & Agustin Alberdi
Associates in Science
Baptiste Masse
Brett Foraker
Chris Nelson
Eric Hillenbrand
Frank Devos
Gaelle Denis
Honest
Joseph Kosinski
Kezia Barnett
Luciano Podcaminsky
Marcus Tomlinson
Mateus de Paula Santos
Matt Aselton
Michael Downing
Ne-O
Oury Atlan
Randy Krallman
Tokyoplastic
Ugly
Woof Wan-Bau
Alex Chandon
Alex Keisl & Steffen Hacker
Andreas Hasle
Arvind Palep
Chris Cairns
David O'Reilly
Henry Littlechild
Huse
Jamie Rafn
Javier Gutierrez & Stukan
Mike Long
Mrzyk & Moriceau
Nagi Noda
NAKD
Ralitza Petrova
RGB 6
Sean De Sparengo
Shane Acker
Sharon Colman
Shaun Gladwell
Si&Ad
300ML
Amy Gebhardt
Borgato & Bertè
Conkerco
Joaquin Baca-Asay
Johnny Green
Jonas & Francois
Josh Raskin
Lev Yilmaz
Luciano Quilici
Minivegas
Nando Cohen
Ramon Bloomberg
Rozan & Schmeltz
Tom Reilly
Tony Barry
Trish Sie
Vince Squibb
Benzo Theodore
Blu
Clay Weiner
Encyclopedia Pictura
Harold Einstein
Joe Bartenhagen & Ryan Brown
Joey Garfield
Johnny Kelly
Jonathan Hopkins
Juan Cabral
Juan Pablo Zaramella
Keith Schofield
Luiz Adriano
Nima Nourizadeh
Pablo Polledri
Roel Wouters
Romain Gavras
Scott Lyon
Vincent Moon
Aaron Duffy
André Maat & Superelectric
Antonio Balseiro
Benjamin Steiger Levine
Christopher Hutsul
The Consortium
Corin Hardy
Danakil
Dennis Liu
Dvein
Eran Creevy
Federico Garcia
Irina Dakeva & Clement Dozier
James Frost
Keith Loutit
Kosai Sekine
Laurie Thinot
Megaforce
Nick Hooker
Oren Lavie, Yuval & Merav Nathan
Roman Kaelin & Florian Wittmann
Siri Bunford
Zhu Jin Jing
AB/CD/CD
Angela & lthyle
Carlão Busato & Marlon Klug
Daihei Shibata
David Freymond
David Wilson
Eric Wareheim
Gal Shkedi
Hanna Maria Heidrich
Jeremy Konner
Joe Penna
Martin Jalfen
Michael Langan
NEZ
Patrick Jean
Ray Tintori
Saman Kesh
Samir Mallal
Serene Teh
Who Fu
Andreas Roth
Andrew Ruhemann & Shaun Tan
Daniel Wolfe
Daniels
Gary Shore
Jonathan Higgs
Lernert & Sander
Michael Socha
Mikey Please
Neil Dowling & Nils Clauss
Polynoid
Robin Goode
Sandro Miller
Tell No One
The General Assembly
thirtytwo
Tomi Dieguez
Andrew Thomas Huang
Brian L. Perkins & Damian Kulash Jr.
Daniel Strange
Fleur & Manu
Graydon Sheppard
James Curran
James W. Griffiths
Jones + Tino
Lars Andheim & Christoffer Lossius
Mickey Smith
Ninian Doff
Rhys Thomas
Rick Mereki
Seyi Peter-Thomas
Skinny
Stuart Aitken
Tim Miller
William Joyce & Brandon Oldenburg
Ben Liam Jones
Casper Balslev
Daito Manabe
Gevorg Karensky
Jake Fried
Joe Pease
Justin Anderson
Ian Cheng
Ilya Naishuller
Lucio Arese
Max Joseph
Miles Jay
Nabil
Ohji Inoue
One Pixel Wide
Peter Atencio
Ryan Hope
Vellas
Wong Ping
Ainslie Henderson
Alberto Belli
Alvise Avati
Bonde & Peder
Donato Sansone
Ed Morris
Emile Sornin
Josh Cole
Kibwe Tavares
Kyra & Constantin
Ian & Cooper
Tarik Abdel-Gawad
Tatia Pilieva
The Sacred Egg
Tripp Crosby
Truman & Cooper
Us
Vania Heymann