With the Internet of Things era in full swing, many people are eager to install smart technology in their homes. But not everyone is quite as eager to pay the often hefty cost of swapping out existing devices for entirely new ones.
That's the theory behind the Roost smart battery, which goes on sale today, bringing connectivity and wireless control via a smartphone app to existing smoke alarms and carbon monoxide detectors. It promises you a good five years without having to experience the annoying 3 a.m. chirping caused by standard batteries in their death throes.
Roost's battery looks and feels exactly like a standard 9-volt battery, and that's the point–since it plugs right into most existing smoke alarm or carbon monoxide detectors. But while it may have a 9-volt form factor, it's actually a powerful lithium-ion system that users can operate with an iOS or Android app, using their phone to see which alarm is sounding, or when it's stopped sounding, or turn an alarm off.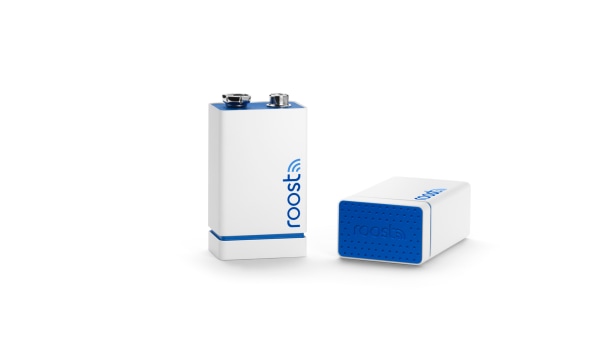 Starting today, Roost is selling the devices on its website, and on Amazon, for $35 each, or $65 for a two-pack. The company plans on shipping in September.
According to Roost, there are 350 million existing smoke alarms in the United States today, of which 20% are non-functioning, often because people haven't replaced their dead 9-volt batteries. That has led to a rising interest in moving away from traditional systems, much in the way people have begun adopting smart thermostats.
After making a splash with its learning thermostat in 2011, Nest became the standard-bearer for the then-nascent Internet of Things industry. In 2013, it launched the Protect, a smart smoke alarm and carbon monoxide detector. Google then bought Nest in 2014 for $3.2 billion in 2014, partly on the strength of those products and the buzz they created.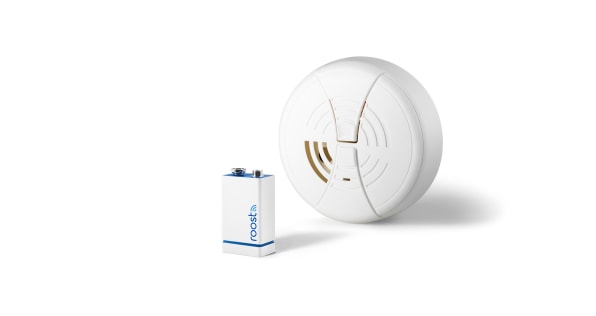 But with the average American home having three smoke alarms, and Nest Protect now costing $99 apiece–it cost $129 at launch–it can be pricey to install all-new smart tech throughout the house. With Roost's model, however, retrofitting (the company's chosen word for replacing) three existing smoke alarms would cost just $100.
And Roost isn't the only company pushing retrofitting as a strategy. Leeo sells a nightlight that can send alerts if your smoke alarm or carbon monoxide detector goes off; Smart lock companies like August and Danalock make devices that slide over an existing door lock; and Logitech has turned the TV remote into a smart home controller.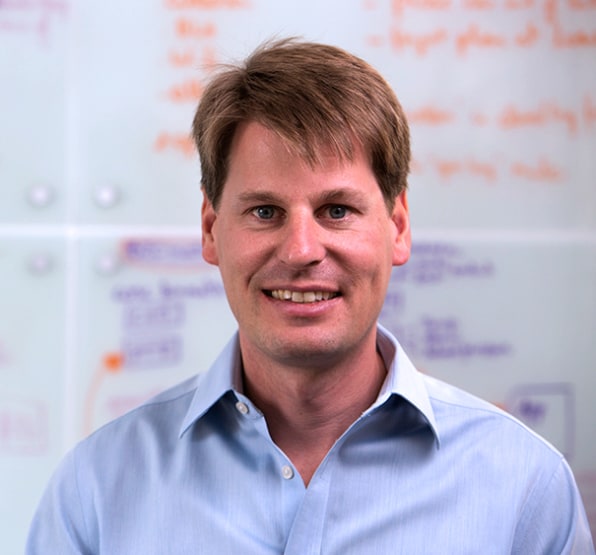 "Traditionally, the smart home market has been dominated by manufacturers selling what I call shiny white gadgets, typically costing hundreds of dollars" Roost CEO Roel Peeters told Fast Company. "That's been fascinating, and the direction people in industry have been going. We think that's not very mainstream. That's why our approach…is leveraging what you have already, the smoke alarm you have, the Wi-Fi access you have, and the phone you have."
Roost says its batteries are designed to last five years, five times longer than the standard alkaline 9-volt model. Asked what happens if the company is not around in five years, Peeters acknowledged there's no way to guarantee his Sunnyvale, California startup will survive. But he added that it is already selling replacement packs, for $15 apiece. Talk about planning ahead.
Peeters argued the expertise of Roost's team–"we all have 20-plus years of experience in this business"–along with $1 million in angel financing raised last year, a nearly-$100,000 Kickstarter campaign, and $5 million in A-round financing it is trying to raise now–will help the company succeed. But Silicon Valley is fickle, and of course, 90% of all startups fail.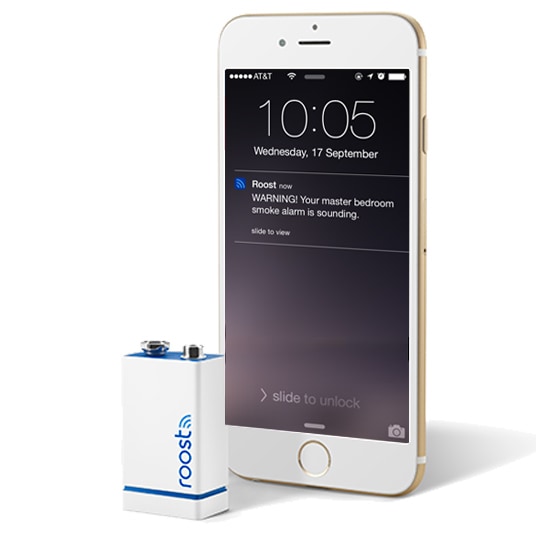 Will Roost be part of the 10% that succeed? It's hard to know, but clearly people want smart devices, and the company's battery is a clever approach to helping people get them without spending a fortune.
What's missing is the sexy design that no doubt helped Nest become a media darling–plus the Apple pedigree of its founders–since once they install the Roost battery, people will still be looking at the same smoke detector they've always had.
But Roost's research suggests 60% of Americans rank smart smoke alarms as their primary smart home priority, and perhaps more important, women surveyed by the company rated it 8 out of 10 on a scale of how likely they would be to recommend it to a friend.
Roost knows it can't compete with Nest's marketing budget, but it thinks the average consumer is less concerned with sleek design than with protecting their home, and at a budget price. And it's got 350 million smoke alarms out there that it hopes will prove its point. Time will tell.