The Paris gallery Espace 24b recently concluded the first retrospective in France of the venerated German designer Dieter Rams. Called Less but Better—taken from one of Rams's 10 principles of good design—the exhibition corralled about 70 works from Rams's career, treating visitors to a smorgasbord of hand-held electronics, audio systems, furniture, and modular storage. Curated by Yves Couchaux, Grégory Mesrié, and Ivan Mietton, the show detailed the pioneering spirit of Dieter Rams and offers tangible examples of the manifesto he created in the 1970s to outline his philosophy.
"For sure the 10 principles are still true today and will be for a long time," Mesrié says. "It is not easy to make something as good as [what] Mr. Dieter Rams [made], even if abiding by his 10 principles."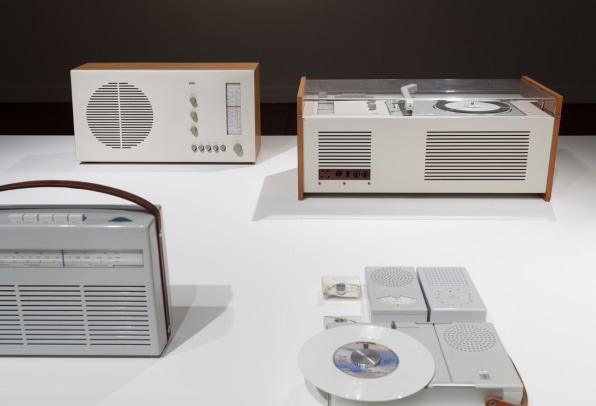 In an interview with documentary filmmaker Gary Hustwit republished on Co.Design, Rams had the following to say about his 10 Principles of Good Design. "I'm actually very surprised that people today, especially students, still accept them," he says. "I didn't intend these 10 points to be set in stone forever. They were actually meant to mutate with time and to change. But apparently things have not changed greatly in the past 50 years. So even nowadays, they are still accepted."
More so than accepted, the ideas are veritable scripture for today's designers, who can still learn from Rams's work, even the lesser-known, obscure items he either designed himself or oversaw as the chief design officer at Braun. Here's how.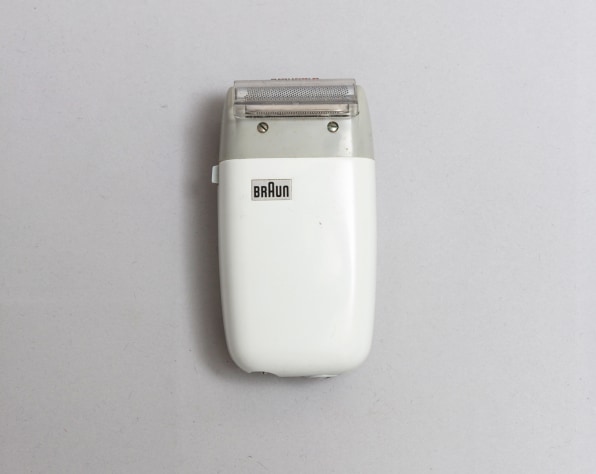 S60 Razor
Rams's first principle is that "good design is innovative." "Technological development is always offering new opportunities for innovative design," he wrote. Braun, where he was the chief design officer from 1961 to 1995, designed many electric razors and continually refined the product over time.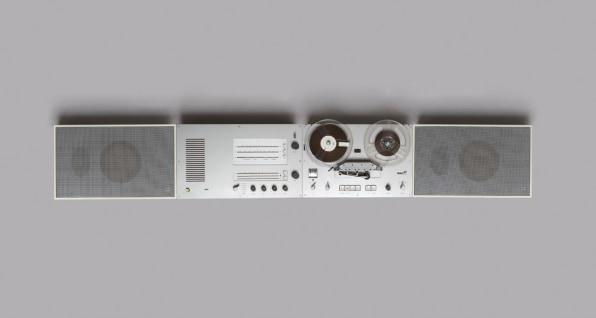 TS 45, TG 60, L 450 Hi-Fi System
The second dictum is that "good design makes a product useful." In the case of the hi-fi system, each of the components serves a purpose. It also mounts to the wall to free up floor space and can be configured however the user wants. "Good design emphasizes the usefulness of a product whilst disregarding anything that could possibly detract from it," Rams wrote. At the time, hi-fi systems often mimicked the look of furniture. There's no mistaking what the Braun system is for.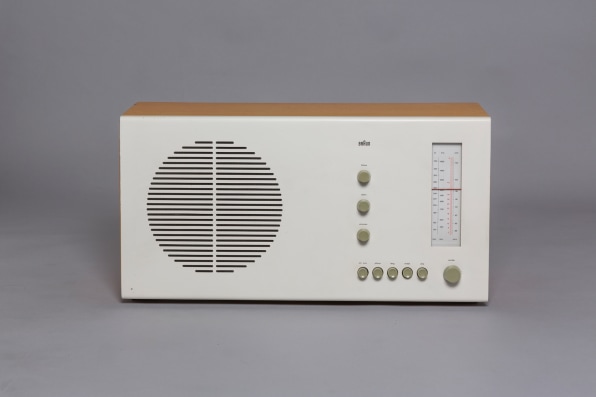 RT 20 Tabletop Radio
"Only well-executed objects can be beautiful," writes Rams about his third principle, "good design is aesthetic." Take for example the RT tabletop radio. It has a restrained presence, simple controls, and wood housing.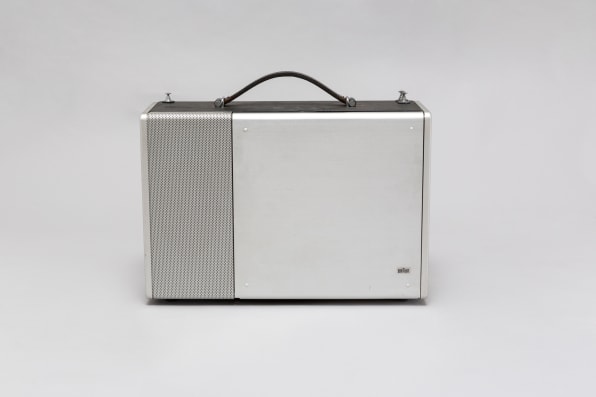 T 1000 Short-Wave Receiver
With a front that opens when the receiver needs to be used and closes when it doesn't, Rams demonstrates his fourth principle: "good design is unobtrusive." Rams explains, "Products fulfilling a purpose are like tools. They are neither decorative objects nor works of art. Their design should therefore be both neutral and restrained, to leave room for the user's self-expression."
Lectron Kit
"Good design makes a product understandable" is Rams's next principle. "At best, it is self-explanatory," he says. The Lectron from Braun teaches kids about how circuits and electricity work.
Urushi Collection
We turn to one of Rams's most recent designs to illustrate his principle that "good design is honest." He goes on to explain, "it does not make a product more innovative, powerful, or valuable than it really is." For the Urushi collection from 2012, Rams worked with a Japanese manufacturer to design lacquerware. It doesn't purport to be anything other than a stunning object. "For me it's the perfect evidence that the 10 principles are still working 50 years after they were written," Mietton says. "They can be adapted to producing a luxury object, a field opposite of industrial design."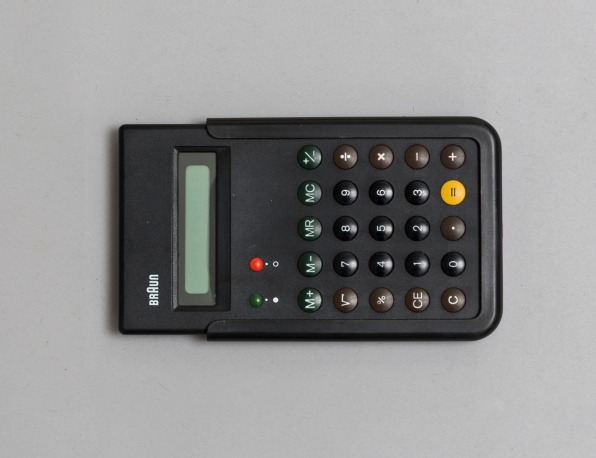 ET 66 Calculator
"Good design is long-lasting" is the next principle. "Unlike fashionable design, it lasts many years—even in today's throwaway society," Rams wrote. Braun debuted the ET 66 in the late 1980s and reissued it in 2013—proof that good design transcends decades.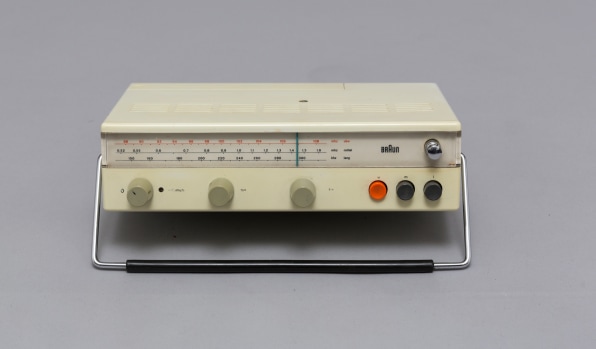 T 52 Portable Radio
"Good design is thorough down to the last detail," wrote Rams of his seventh principle. This radio's carrying handle doubles as a stand—clever!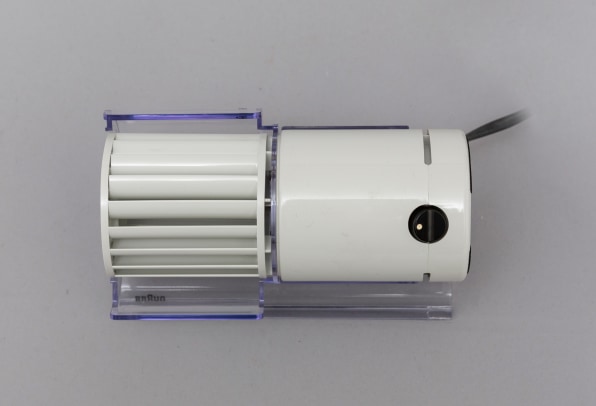 HL Desk Fan
While this might be a stretch, a fan uses less energy than an air conditioner. Considering that temperature control in large spaces, like an office, is far from efficient and therefore isn't optimizing energy use. "Good design is environmentally friendly," Rams writes. "It conserves resources and minimizes physical and visual pollution throughout the lifecycle of the product." Ditch the A/C and get one of these instead.
ABW 21 Wall Clock
The exhibition's namesake is the 10th principle: "good design is as little design as possible." This could be said of all of Rams's work as a designer and creative director. "Less, but better—because it concentrates on the essential aspects, and the products are not burdened with non-essentials," he wrote. For example the ABW 21 wall clock by Dietrich Lubs features a restrained face to help it blend into its surroundings. All you need on a clock is to see the hour and minute hand and those elements come to the fore in this design.