Tech media's patent coverage typically centers on two rather unseemly arenas: patent trolls, who profit from frivolous lawsuits against larger companies, and tech titans slugging it out in court over minor device similarities. But Michelle K. Lee, newly minted director of the U.S. Patent and Trademark Office, fervently believes that by and large, the patent still does what it was created to do: protect intellectual property.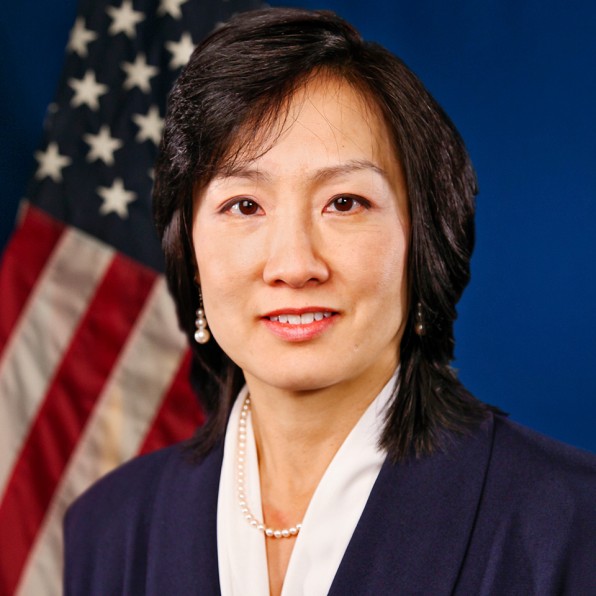 Lee was officially sworn in this March at South by Southwest in Austin, but she had already been leading the USPTO as interim director for a year before that. Lee earned a B.S. in electrical engineering and a M.S. from MIT in electrical engineering and computer science, working after as a computer scientist at Hewlett-Packard Research Laboratory and MIT Artificial Intelligence Laboratory. She switched to law, earned a J.D. at Stanford, and clerked for two federal judges before joining Google's legal counsel from 2003 to 2012.
Lee has worked with companies of all sizes during her legal career and knows the difficulty of winding through patent law. Lee believes that easing access to intellectual property protection will supercharge U.S. innovation, and she says improving the USPTO's services and infrastructure is the way to do it.
Here are four ways Lee plans to bring the U.S. Patent and Trademark Office into the 21st century:
For the first time in its 200-year history, the USPTO is expanding beyond Washington, D.C. to staff four satellite offices as regional resource centers. It's hard to quantify how much quicker this will make the patent process, says Lee, but the sooner the patent examiner understands what you're doing, the better–and it's a lot more convenient to chat in person or over video chat to a patent examiner in your time zone than fly out to D.C. The new regional offices could also lead to higher-quality patents, because applicants will have the opportunity to hear critiques straight from the examiners.
All four of the offices are up and running, with Detroit and Denver operating in their permanent offices and Silicon Valley and Dallas offices in temporary locations with plans to be in their permanent offices before the end of the year.
To educate the next generation about the importance of intellectual property, the patent office sponsors a summer program for elementary school kids, during which they build simple devices and write patents for them. Schools around the country can download the program's curriculum and host the program, called Camp Invention, on their own campuses. Over 1,500 schools nationwide hold Camp Invention programs annually, Lee says.
For slightly older inventors, the USPTO has partnered with the National Inventors Hall Of Fame and Invent Now to hold Collegiate Inventor's Competition, a program that began in 1990 for undergraduate- and graduate-level students. Competitors vie for a chunk of a $100,000 prize pool, which is split up among the creators of the top three winning inventions. Last year's winner, Katarzyna Sawicka of SUNY Stony Brook, created the Immuno-Matrix, a vaccine that is applied like a Band-Aid straight to the skin and crucially doesn't need refrigeration.
Modernizing the USPTO's internal data systems is a priority, starting with establishing an integrated system to track patent progress from the minute an application is submitted. Revamping the internal system will also allow the USPTO to track distinct parts of a patent: Currently, the USPTO simply scans in patent forms and uploads them as PDFs. Updating the network will allow staff to search for patent data from within forms.
Increasing the available data will let the USPTO track trends and pay specific attention to developing technologies. The USPTO is also increasing its online resources and information packages, like a legal tool kit (though Lee insists that applicants consult a lawyer for serious questions).
Lee is the first female director in the USPTO's history, and one of her priorities is getting more women into STEM jobs. She and the USPTO are leading by example: 40% of the executive positions in the USPTO are held by women, a figure twice the private-sector average. Lee's inclusive emphasis extends to diversity: "Regardless of gender, ethnicity, or geographic location, we can't leave any entrepreneur behind," she says.
Perhaps the USPTO's biggest challenge lies in reducing the long stretch between submitting a patent and getting it officially approved. It's a slow process, but the agency has reduced that time for the average patent–called "total pendency"–from 30 months in May 2013 to 26.2 months in May 2015. It's critical to maintain and improve the quality of the patents while the USPTO reduces the "total pendancy" average, as stated in the USPTO's 2014-2018 strategic plan.
"Other countries want a patent system like ours," says Lee.