The consultancy Landor in November 2014 touted TMI, or "too much information," as the new paradigm for brands. But the opposite–NEI, or "not enough information"–is far more intriguing.
NEI is a trend that's becoming popular with Bay Area tech startups, some of which have adopted secret rooms in their offices. Escape games have also become a big hit, requiring teams to find their collective way out of a mysterious room in which they they've been locked. Beats paintball, doesn't it?
Talented storytellers have known for ages that mystery beats a glut of information and details. This insight is now entering business mainstream. Transparency is taking a back seat, and it appears we're currently witnessing a rise in opaque, mysterious workplace and customer experiences. That's a good thing.
While I was working at the product design firm Frog, a secret email list was available for those "in the know." It was intended to leave many of the company's employees in the dark–including myself–and it generated buzz. It sparked in us a rabid curiosity that was galvanizing rather than distracting.
Dialogue In The Dark seeks to foster empathy and team alignment by literally turning off the light. Prime Produce in New York holds entire events in the dark. At NBBJ, the global architecture and design firm I work for, we created a secret society to facilitate a more assertive, more contrarian culture to boost innovation. Factory, an innovation commune, runs a mysterious mansion in San Francisco, serving up a hackathon, lifestyle club, and an arts salon that connects entrepreneurs-in-residence with Fortune 500 clients for the purpose of collaborating on secret projects. The innovation salon series House Of Genius doesn't reveal the identities of participants until the very end to eliminate social biases and heighten suspense. BCC Parties, first started in New York City, emails invitees using only the BCC:, or the blind carbon copy field; giving out only the time, the place, and the promise of good people.
Similarly, secret supper clubs like the Gastronauts, the Ya-Ya Sisterhood, and events like the Spring Street Social Society bring together strangers in unexpected, secret locations. Secret Cinema, a U.K.-based mystery screening series–launching soon in the U.S.–does not reveal in advance the titles or times of the movies it shows, choosing to re-enact them in surprise locations to offer up spontaneous, fully immersive physical theater. Participants can't tell if the character or extra next to them is an actor or not.
Even airlines are not exempt from engaging in NEI. Dutch airline KLM offered mystery tickets for a limited period, with the destination disclosed only at the last minute–talk about a surprise. In the end, the travel destination doesn't really matter, nor does the title of a mystery movie because the secret itself is the product–and suspense is the experience it promises.
The more we show and share ourselves through ubiquitous social media channels, the more we can shift between multiple identities. Message boards like 4chan, question-and-answer networks such as Ask.fm, and confession sites like PostSecret have long contributed to internet folklore. But anonymous social apps have become an increasingly popular way to take anonymity to a new level–and arguably, notoriety.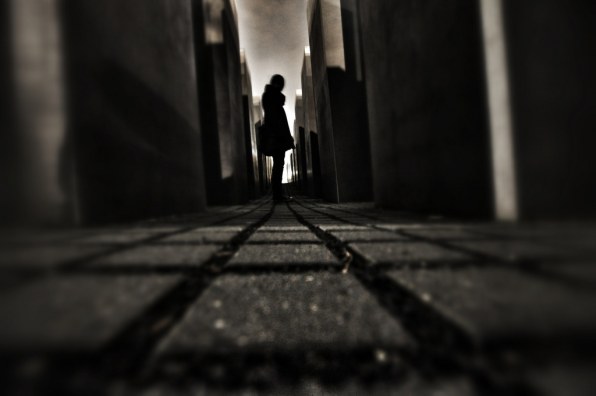 Secret, one of these early sites, flamed out as quickly as it rose to fame, but it established the concept of anonymous communication as one that's here to stay. A recent addition, Cloaq, hopes to attract users by guaranteeing them absolute anonymity. No user ID or email is required to sign up, while the founders have asked not to be identified. An ounce of doubt makes us more intrigued.
Snapchat, the popular picture-sharing app, intentionally obscures users' memory by erasing images–noting nothing can be saved–and denying them online permanence. It brings us back to a time when forgetting was still possible. Pop-Up Magazine performs an entire magazine on stage, only for one night, without leaving behind a digital footprint. Nothing's recorded, and your inbox is spared.
As a response to radical transparency, all these shadowy mediums create a new type of scarcity. Negative spaces make us crave what we can't see, can't hold on to, and don't know. Negative spaces trade in the currency of trickery and guessing games, transforming users' blind spots into their greatest assets. The Romantic poets of the 18th century had a good term for this: "negative capacity," or the ability to tolerate uncertainty, doubt, open-endedness, while encouraging the propensity to find delight in mystery, and retreat from the world.
In 2006, the artist John Newling approached Lloyd's of London, asking for a policy to guard against a loss of mystery. He bemoaned life was being stripped of mystery because of our preoccupation with controlling every facet possible. "Mystery is a predisposition to search, enjoy, play, and wonder," Newling is quoted as saying. "That becomes lost when we're controlling it all."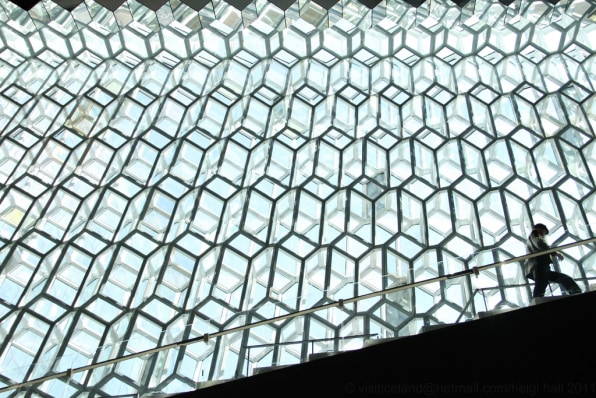 In her article, "Why Mystery Matters," writer Tanis Taylor also quotes philosopher Søren Kierkegaard, who insisted life is not a problem to be "solved" rather a "mystery to be lived."
In light of our smart, hyper-connected age, our recognized need for mystery is more important than ever before. Transparency and data–big and small–drive us to amass as much knowledge as possible, because we are convinced if we know enough, we will make better, faster decisions, and, in turn, maximize and optimize our performance, projects, and people.
But the truth is we lose more than we win when we are bent on recording everything. When information is readily available, and we can prognosticate future experiences based on that data, we expect nothing will be left to chance. We think we can know it all, but we lose the magic of possibility, the allure of maybe, and what could be. Our imagination suffers, so we suffer–as we attempt to eradicate the ambiguities that are the hallmark of a beautiful, meaningful life.
What we omit, what doesn't last, what we don't reveal–those things stoke our desires, and meet needs we didn't know we have. In our workplaces and in our customer experiences, negative spaces purposely limit one dimension of the user experience we have come to know and expect, like cutting off one leg of a stool. They restore doubt and friction in a world of information overload and seamlessness. They demonstrate knowledge is power, but not knowing might be the more powerful experience. In the words of John Burnside: "Nothing I know matters more than what never happened."
Smart companies and their leaders make space for negative spaces because these spaces can help fight boredom and routine, and keep employees engaged and intrigued. Most importantly, they create the prerequisite steps we need to create meaningful innovation. They offer us hopeful signs there's always something else to discover, and an entirely different world is lurking underneath the surface.
Tim Leberecht is the author of The Business Romantic: Give Everything, Quantify Nothing, And Create Something Greater Than Yourself (Harper Business, 2015) and the chief marketing officer of design firm NBBJ.