After the devastating 2010 earthquake in Haiti leveled entire neighborhoods, the Red Cross raised half a billion dollars to help rebuild. Five years later, according to a recent investigation by NPR and ProPublica, they've only built six houses, and people are still living in temporary shacks.
While the scandal is raising questions about mismanagement, it also makes a simple point: Typical nonprofit structures make it difficult for donors to know if and how their money is actually being spent to help the people they want to help. A new nonprofit, born in the tech world and funded by the incubator Y Combinator, is doing things differently.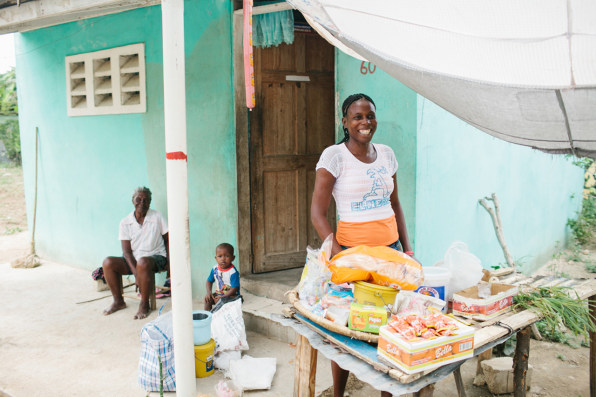 "When you donate money to charity, you should always know exactly who you're helping, and exactly where that money is going," says Brett Hagler, founder of New Story. The nonprofit shares the stories of specific families and then invites donors to give money to build their homes, watching as construction happens. Over 100 days this summer, the organization plans to fund 100 new homes.
As soon as a family gets funded–$6,000 is enough for a simple concrete block home with basic sanitation, and a few fruit trees planted outside–a local construction company starts putting it together about a week later. New Story partners with Mission of Hope, a local organization that has been building homes in Haiti for 16 years.
As the home goes up, New Story sends updates to each donor, in the style of a typical crowdfunding campaign. "You see there's walls being built, concrete's going in, you can see the building," Hagler says. "It takes about two months for it to be built. That's great for the families, because they get in there very quickly. For donors, it's cool to say 'Hey, I went on and gave $50, and in about two months I'm getting an email with a video of the family I funded in their new home.'"
Every dollar a donor gives goes directly to fund construction of a specific home, and New Story relies on larger private donations to cover administrative costs. Y Combinator, for example, the Silicon Valley seed fund known for getting many for-profit startups off the ground, gave the nonprofit some early money that it's using to build its digital platform.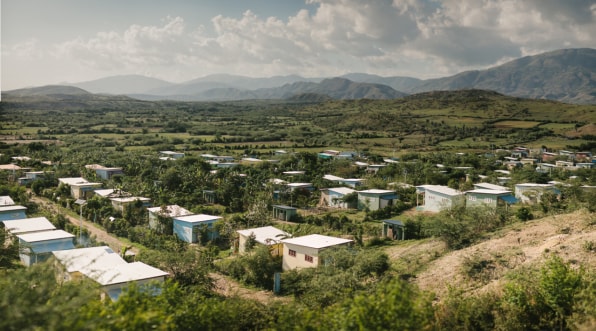 "They believe, as we do, that the tech-powered donor experience is the future of philanthropic giving, but they've also succeeded in building transparency and human connection into the platform," says Kat Mañalac, a partner at Y Combinator. The incubator has already funded similar nonprofits, such as Watsi, where donors can fund medical treatments for those in need.
New Story, for its part, sees the world through a tech world lens and calls its early funders investors rather than donors. "We're telling investors, we're going to create better technology so that we can bring you a return," says Hagler. "It's a social ROI. There's no equity, no monetary ROI. But it's the same mentality–I'm going to invest with these guys so they can go produce more."
The founders, two of whom come from a tech background, are running the nonprofit the same way they run a startup. "We have the same growth mentality, the same product experience, the same goals and metrics that a tech startup would have," he says. "There should be no difference in how you run a nonprofit. We're giving profits to families as opposed to shareholders. But at the end of the day, we want to bring in as much revenue as possible, and grow as fast as we can."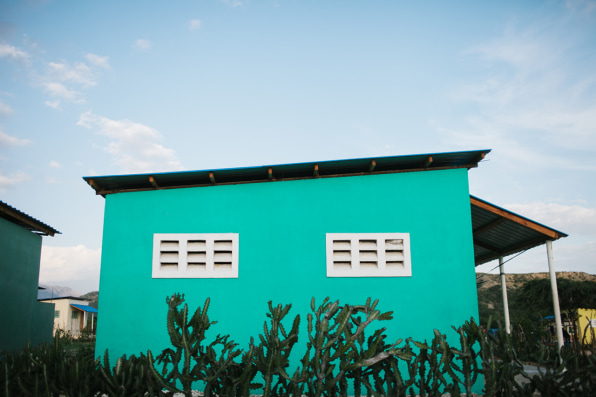 For the summer, they're pushing to fund 100 new homes for families in Leveque, Haiti. "There are families down there that have been in life-threatening danger for five years," Hagler says. "It's too long. We have to act now. They've been promised too many times. We feel it's our responsibility to get these families out of this situation that they're in as soon as possible."
In some ways, the organization's process sounds similar to old-school "sponsor a child" campaigns, but there are some key differences. A typical sponsorship through another organization might share an individual's story, but send money into a larger pot. If you buy a cow or goat for a family through Heifer International, you'll see a small disclaimer explaining that you're not actually buying a cow–you're supporting the organization as a whole. Because New Story covers administrative costs separately, it's possible to give donors a simple and transparent message about what their gift is actually doing–and then see video proof a couple of months later.
Even microlending programs, which also seem to give money directly to individuals, aren't quite as straightforward as they look; funding often happens before the gift is actually made, and you're giving to a micro-banker who charges interest. A crowdfunded home on a website like Kiva will also be built by the homeowners–rather than through the streamlined, standardized process that New Story has set up.
Raising a bucket of money as the Red Cross does might make sense in some situations, like emergency disaster relief. It might also be a more efficient way to do things if an organization is well run. But New Story's level of transparency could be helpful for accountability in longer-term projects that can be parceled out into bite-sized funding campaigns. And it's notable that a brand-new nonprofit, within the space of a few months, has already managed to build more than twice as many homes than the Red Cross did in the last five years.
Eventually, New Story hopes to expand to become a global platform for self-sustaining communities, crowdfunding everything from homes to new schools. However, like the Red Cross, New Story may also face challenges as it continue tries to expand its work to a larger-scale–Haiti, of course, needs a lot more than 100 homes, and the Red Cross did hit very real barriers in its own work.
"I'm not going to bash the Red Cross," Hagler says. "Like in any industry, when organizations get very large, it's slow for them to move, and inefficiencies happen…The main thing I want to stress is that five years later, families that are still homeless. The real victims here are the families. We're on mission to solve that. In the most transparent and accountable way we possibly can."
We'll check back with New Story in a few months to see how they're doing.